Merritt Outdoor Summer Adventures in the Nicola Valley

Merritt Outdoor Summer Adventures
Summer Adventure on Nicola Valley's Lakes 
"Lake a day for as long as you stay"
Truly "a lake a day for as long as you stay" bodes well with Merritt outdoor summer adventures in the Nicola Valley. Whether you are looking for a Provincial inclusive campground or wanting a more rustic adventure, the Nicola Valley has it all. To begin with you may want to just pull off the beaten path and hitch your tent alongside a river. Or you may want to dive deep into the backwoods that only a 4×4 can reach. Another possibility for the Merritt BC adventurists is to kayak to a hidden private campsite. 
Monck Park is a Merritt Outdoor Summer Adventure Destination
The 118 hectare Monck Provincial Park campground is located just outside of the community of Merritt on the shores of Nicola Lake. There are 120 campsites. These campgrounds provide a range of sites from powered campsites with water to bare tenting campsites with no services. Additionally you can bring your powerboat for tubing or skiing! Located 23km from Merritt BC and 62km from Kamloops BC, Nicola Lake is easily accessible.  Great for kayaking, fishing and boating.
Camping Adventure in the Summer in Merritt BC 
Whether you are wanting to just relax, swim, or just enjoy the outdoors…. or wanting to tube, water ski or just boat around, the Nicola Valley offers a wide range of camp grounds.  Be sure to check out all our campgrounds listed on our Experience Merritt website and what lakes allow speed boats, non-motorized or smaller trolling boats. 
Water Safety!
Firstly,  it is important to be safe when around water when enjoying Merritt outdoor summer adventures. Never underestimate the power of currents. A boater, swimmer or wader in open water can be swept away instantly. Always swim with a buddy never alone. Check weather conditions before venturing into the water. "Lifejackets are like seat belts – they only work if you wear them, and wear them properly."  For further information go to Canadian Red Cross.
A Lake A Day As Long As You Stay
Experiencing Nicola Valley during Spring and Summer months is truly breathtaking. Lundbom Lake located 15min out of Merritt attracts many campers every year. Besides it's beauty, Lundbom offers  fishing, horseback riding, mountain biking, ATVing and camping. To read more about Lundbom read Julie Pollard's blog about  Lundbom Lake.   
Need Fishing Gear?
Did you forget your fishing tackle or your fishing license? No worries, Merritt has a few locations that supply top notch fishing lures and supplies. Finding the right fishing gear is easy in Merritt, BC.  Expert information on your ideal fishing spots and camping areas can be found in the below sporting stores. 
"I was told the three best places to get lures in Merritt and the Nicola Valley were from Ponderosa Sports , Gun Fishing located in Merritt. As well,  Lucky Bug Lures, is a BC produced lure which works magic in our waters."  Melvina White.
Summer Outdoor Adventures in Merritt BC
With lakes as dark as coal and lakes as blue as the sea. Deep or not so deep. Warm lakes and some very cold. The Nicola Valley has over 200 hundred lakes to pick from. You may even spot a lake monster here and there as part of your Merritt outdoor summer adventures. 
Kentucky-Alleyne Provincial Park 
Kentucky-Alleyne Provincial Park is located just off Highway 5A between Merritt and Princeton. Ideal for families who want to enjoy these two pristine lakes. Also both lakes will amaze you with sparkling turquoise water that draw anglers from near and far. As well as, both lakes have hiking trails for avid hikers. For more information about these two lakes go to Kentucky-Alleyne Provincial Park.
Paska Lake near Logan Lake BC 
It is a 45 minute drive north of Merritt to Paska Lake. The turn off to the lake on Hwy 97D between Lac Lejeune and Logan Lake. Furthermore, the lake' campground  contains around 50 sites many with lake views. 
"Paska Lake is just one of almost two hundred lakes that are within an hours drive from Merritt. This is one of the reasons I love living in Merritt." Tom Reynolds.
Summer Adventures on Nicola Valley's Lakes 
Here is a few lake's that you may be interested in for planning your next outdoor summer adventures in Merritt BC. Consider these lakes for summer fun like Garcia Lake, Marquart Lake, Hamilton Lake, Edna Lake, Mathew Lake, Morgan Lake, Roth Lake, Gwen Lake,  and Lily Lake.
Wildlife Outdoors. Summer outdoor Merritt BC.
Most importantly, while in the backcountry,  we all need to take action and become "Bear Aware" more and more in Merritt BC. Notably, because our habit's are contributing to the increase in bear conflicts. Once bears start equating humans with food, they are conditioned and lose their natural fear of us. Hence bear and human conflict.  The bear is put down and not rescued in many circumstances. Make sure you store all food in a safe area as well never leave food out overnight on stove or picnic tables. Lesson your footprint! 
Picture Perfect Summer in Merritt BC
Don't forget your camera. Always a lot of wildlife to capture with a snap of a finger. If you are lucky you may see a mountain goat too! At the same time bird watchers will experience the wide variety of bird species within there habitat. As a result the Nicola Valley can boast a wide range of bird species. Truly a bird watchers dream!
Hiking while Camping is Another Outdoor Summer Adventure
Albeit being on the lake is sublime. Taking a short or lengthy hike is truly paramount for exploring the region within the outdoors. Surrounding most lakes and rivers in the Nicola Valley are many hiking trails that are easily accessible. Trails that offer an easy hike or a more extreme hike that may be a day trip.  Surely, which ever trail you choose, the view will be breathtaking.
Family Fun Times in the Nicola Valley
Assuredly, nothing can compare with the fun and memories that the outdoors has on people. Getting down with nature with your family is something that is unique, bonding, and creating many future adventurists. To be sure we all want to preserve nature we make sure to leave as little footprint as we can.
As previously stated "Outdoor Summer Adventure" around Merritt BC. is truly an experience. Canadian summers are brief, every day is an adventure to enjoy. Tania Stewart.
The big question to ask yourself when coming to the Nicola Valley is which lake are you going to explore? The Experience Nicola Valley blog and Experience Merritt website is a good place to start," Greg Girard.
In Conclusion!
Truly a lake a day is Merritt's slogan. Albeit staying for a few days or just having a staycation this is were you will find it.
Merritt Outdoor Summer Adventures
Nicola Valley is home to over 200+ lakes and endless adventures
***
Award Winning Nicola Valley Travel and Tourism Guides
"Experience Community Program" is a small and rural community authentic content marketing program. It is a product of the EH? Canada Marketing Group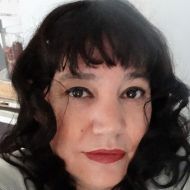 Latest posts by Tania Stewart
(see all)
https://experiencenicolavalley.com/wp-content/uploads/2021/04/familyfff.jpg
720
1280
Tania Stewart
https://experiencenicolavalley.com/wp-content/uploads/2018/05/merrit-nicola-logo-01-300x254.png
Tania Stewart
2021-04-19 20:00:35
2021-04-19 20:52:53
Merritt Outdoor Summer Adventures in the Nicola Valley