Enjoy Camping in Canada – Nicola Valley

Enjoy Camping in Canada
Experience Lundbom Lake in the Nicola Valley!
You may never want to go home!
Camping in Canada! Lundbom Lake West Recreation Site, in British Columbia, is an awesome fishing, horseback riding, and camping location!  Add the surrounding area which provides excellent mountain biking and ATV/dirt bike riding and you may never want to go home! 
Check out some exciting ways to experience Lundbom Lake!
Fees:$12.00 Camping
Fee Applies: Apr 27, 2018 – Oct 8, 2018 All Days
Campsites: 37
Access: Road
Facilities: Boat Launch
                   Tables
                   Toilets
Come in the summer, come in the fall, this lake is fabulous any time at all.
Each time I experience Lundbom Lake, I fall in love with it all over again!  I know I'm just 15 minutes from downtown Merritt, but I feel like I'm miles away in the wilderness. Super easy to get to, it is just off Highway 97c on an easy-to-travel gravel road!  Each summer I spend many weeks there enjoying all it has to offer, and even travel back and forth to work from my campsite!
The short drive on the gravel road takes your breath away!  Rolling hills covered with wildflowers,  sparkling lakes, and  rich grasslands. Gorgeous! If you are planning on experiencing  Lundbom Lake, you can also take the the back road through pine and fir forests and grassy, open meadows. There are a few extra bumps on this road, but is it worth it!
Camping in Canada? Great camping in the southern interior of BC 
 Lundbom Lake camping will add additional camp sites this year, as the demand is growing! It is usually full on weekends and holidays, so reserve early.  It's pretty easy to find a nice camping spot during the week. This is a forestry campsite so there is a small fee for camping.
Two areas to choose from – East and West
Most of the sites are spacious and private, great for large RV's, tents, and trailers! I have even seen motorcycle groups come and stay for overnighters. Several sites are right on the lake.  Others are nestled in the forest. There are two areas for camping at Lundbom Lake,  East and West.  Stay on the main road to access the East side or cut through the west campground and take the back road thru the forest! You'll find the campground hosts, Cathy and Clint, on the West site.
Click here for a quick timelapse of the sun setting at Lundbom Lake! Beautiful!
Excellent Equine Camping Experience
Horse people love it here! The West campground includes horse corals. "Build it and they will come.", someone said. And they do!
The draw? The never ending trail riding. And the trails really are never ending! Trails thru the grasslands up the mountains, by the lakes, and into the forests. Spectacular!
Experience Lundbom Lake Fishing
Be prepared to catch "the big one"! I have seen them as big as 9 lbs and  they can get even bigger!  The lake is stocked with rainbow trout each year and there are plenty of fish to be caught here!
Some days are a little tricky but when the bite is on, it's on! Lundbom Lake can be challenging so the more fishing skills you have, the better your luck will be.  I don't consider my self a "pro", but I've had pretty good luck right off the shore!
Brian Chan  & Phillip Rowley are fish experts and can provide excellent information and details on fish and fishing
To get specific information on the types and quantities,  visit Freshwater Fisheries Society of BC.
Did you Know?
Fishing in the shoals on the west end of Lundbom Lake is a popular pastime.

Lundbom Lake at it's deepest is

 

about 80 ft.
 
History of  Lundbom Lake
To find the history of Lundbom Lake, I reached out to Nicola Valley Museum and was thrilled with the response! They rock!!  Special thanks to Emmanuelle Dugas!
I had heard that the lake was named after a Lundbom. The lake is actually named after an early Nicola Valley settler, a Norwegian bachelor named Agustus William Lundbaum.  
In 1871, Lundbaum settled north of Nicola Lake.  He was appointed Justice of the Peace in 1880 and a judge in the Court of Revision and Appeal under the Assessment Act for Nicola 1n 1881. 
What did  Lundbaum do?
Lundbaum was a great fisherman and is credited with introducing the angleworm into the district. Lundbom Lake was mainly known as Fishermans lake.  It eventually became popular for just lazing around or hiking.  Early campers said it was crawling with all kinds of insects, snakes, frogs, moles and coyotes. They said the fish were "small, silvery and saucy".
Sometime before Lundbaum left in 1885 or 1886, he declared the Nicola Country was "going to the dogs" and "the grass was about done". He rode the range, with his rifle, shooting down his heifer calves so that as he put it, " there would be enough grass grow" for those he allowed to survive. 
Lundbaum was so concerned about the overgrazing of the Nicola Rangeland that it is said he went out of his mind and was taken out of the valley, never to return. He apparently recovered and farmed in the Fraser Valley.
Lundbom Commanage
Ridley and Pooley staked a claim and  applied to purchase the open country.  This action resulted in the Stockmen from Nicola Lake signing a petition to the government to have the area declared a commonage reserve under the Commonage Act. 
The commonage bearing Agustus William Lundbaum's name still exists as established in 1887 and is a fitting monument to this early environmentalist.  It is a commonage reserve to this day. 
Lundbom Commanage contains 100 acres.  Lundbom Head, sometimes called Sugar Loaf Mountain, stands in the Lundbom Commons.
Now visitors from far and wide enjoy the Lundbom Lake experience!
Turquoise waters at Lundbom Lake?
Camping at Canada, at Lundbom Lake! Lots of fun…
But always be careful and be safe! Wildfires are always an issue during the hot summer months.
Check the Fire Bans and Restrictions
I remember when Lundbom Lake used to be turquoise waters.
Anyone else remember that? And know why it's not anymore?
And want to read about why I love living in Merritt? Read my blog…
Julie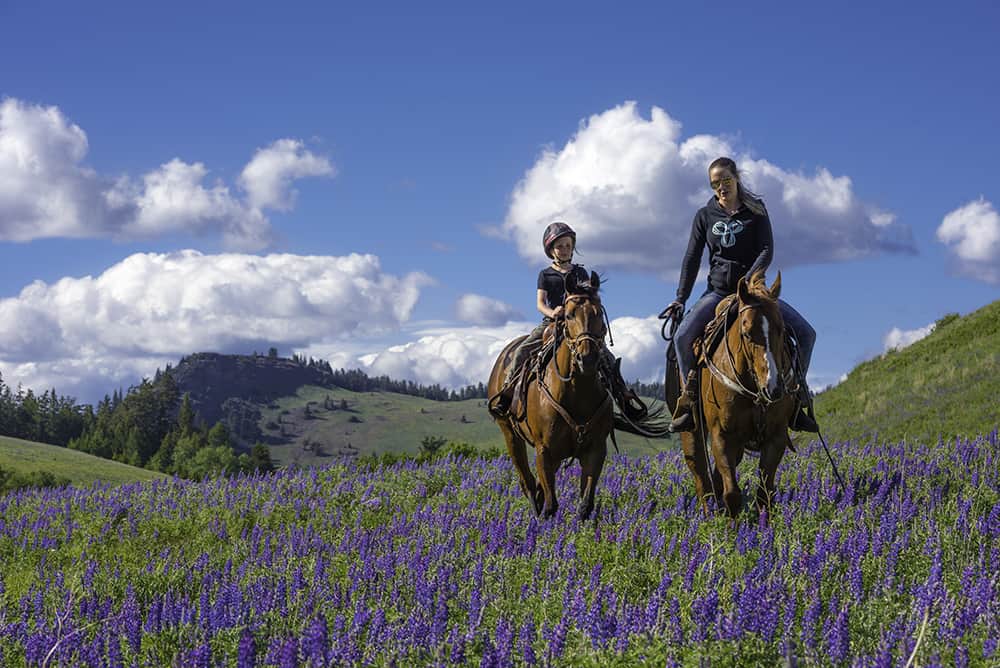 https://experiencenicolavalley.com/wp-content/uploads/2018/07/DSC_95551000px.jpg
668
1000
Julie Pollard
https://experiencenicolavalley.com/wp-content/uploads/2018/05/merrit-nicola-logo-01-300x254.png
Julie Pollard
2018-07-26 02:24:56
2020-11-11 21:57:11
Enjoy Camping in Canada – Nicola Valley