Snowshoeing Merritt BC – Nicola Valley Winter Adventures
SNOWSHOEING MERRITT BC
WINTER FUN EXTRODINARE
IT'S FUN TO SNOWSHOE OUTSIDE
While the season for snowshoeing Merritt BC is winding down there is still time to enjoy the sport at the higher elevations near Merritt.  If you can't make it this year be sure to file a "remember this activity" in your calendar for next year.
In general the season runs from December  through March but can be a bit iffy on either side of this range so make sure you check out the conditions before you head out.
THE SNOW IS GREAT FOR SNOWSHOING IN MERRITT, BC
Merritt's climate is semi arid and the winters are reasonably mild therefore snowshoeing is relatively limited in town.  However, we can be assured that we will receive enough snow to get in a few weeks snowshoe fun.  For example, this year we had a very large snow storm that dumped 40 cm in one day.  Clearly a great amount snow.  The nice thing about it , it is light and fluffy.  To get an idea of what this looks like, take a look at my backyard after the storm.
WHERE IS THE BEST PLACE FOR SNOWSHOEING IN MERRITT BC
The best place for snowshoeing in Merritt, BC is on the Crown Land at the top of Pineridge Drive.  Besides snowshoeing, this area is used for x-country skiing and snowmobiling as well.
I fortunately live at the edge of this great playground so it is very accessible to my wife and myself.  We slap on our shoes and head out.  It is so enjoyable tromping through the woods on a sunny day.
OTHER AREAS CLOSE BY FOR SNOWSHOEING IN MERRITT, BC
Iron Mountain is just off highway 97C as you head to the Okanagan, about 2 kilometers from the intersection of highway 5 and 97C.  The Nicola Valley Explorers will often spend an afternoon in this area.  As part of the southern interior grasslands this area is quite flat and is great for all abilities.
Kane Valley is definitely a good place to snowshoe.  However, at one time the trails were laid out by the Nicola Nordic Ski Club under an agreement with the Ministry of Forests.  Now that  snowshoeing has grown in popularity the ski trails were starting to get damaged, particularly the groomed portions of the trails. 
KANE VALLEY SNOWSHOE TRAILS
To  try and limit this problem the Nicola Valley Explorers have put in a number of trails just for snowshoeing.  Technically these trails are available at no cost but the trails are situated to take advantage of the ski club's shelters and outhouses.  Therefore it would be wonderful if you put money in the ski box to help offset their costs.
HARMON LAKE SNOWSHOW TRAIL
One of the snow shoe trails starts at the east end of Harmon Lake at the Forestry Interpretation site and follows Harmon  Lake shoreline as it heads for Secret Lake(not really a secret, everybody knows about it). 
You can find other trails in Kane Valley that are accessed through the Ski Trails parking lots.  Make sure that you follow the snowshoe trail signs to avoid damaging the ski trails. 
OTHER SNOWSHOE TRAILS
There are many other places in the region to do this activity such as Helmer about 15 minutes north of Merritt. Also Check out Logan Lake. Check out Experience Nicola Valley Blogger, Kyle Schell for his take on snowshoeing in the area.
THE BIG DEAL ON SNOWSHOEING MERRITT BC
In this blog I have tried to give you a feeling for snowshoeing in our area.  Actually I am just one of several people that blog about Merritt and the Nicola Valley.  With over 200 blogs our group has provided a great picture of our area and what there is to offer. Because there is so much information you might want to check out  these blogs which can be found at experiencenicolavalley.com.
In addition,  this program for community marketing was developed by the "Brothers of  Tourism", Greg and Colin Girard. The principles behind the award winning travel site Eh? Canada Travel.
Therefore if you are interested in finding out more about our region or other areas of the country take a trip to the websites.  You are sure to find travel tips you won't find anywhere else.
SNOWSHOEING MERRITT BC
WINTER FUN EXTRODINARE
Nicola Valley Travel and Tourism Guides
"Experience Community Program" is a small and rural community authentic content marketing program. It is a product of the EH? Canada Marketing Group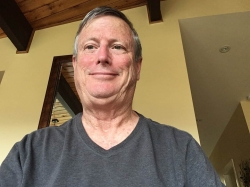 Latest posts by Tom Reynolds
(see all)
https://experiencenicolavalley.com/wp-content/uploads/2021/03/snowshoe-winter-e1615161183105.jpg
873
1920
Tom Reynolds
https://experiencenicolavalley.com/wp-content/uploads/2018/05/merrit-nicola-logo-01-300x254.png
Tom Reynolds
2021-03-07 23:47:32
2023-02-09 00:23:36
Snowshoeing Merritt BC – Nicola Valley Winter Adventures