Glad To Be Back For Part 2. Home schooling in BC Canada!
Home Schooling In BC Canada
Home Schooling in BC Canada – I am so glad to be back for part 2 of Home schooling! As a result, today I am going to go over our favorite field trips or day trips! One thing I  love about homeschooling in BC Canada, is all the amazing places we have to explore right here in our backyard. I wanted to make this into a quick resource post, and just share some of the places we love to take our family too.
Adventures of Home Schooling
In the first blog post about home schooling in BC Canada I wanted to give you a feel for our schedule in PART 1. In today's post, I wanted to go over our home school favorites! These are a few places I like to use to "fill in the gaps" or gain some inspiration. In addition, go and explore with the kids and experience nature and wonder. Its exciting to see the magic of childhood through my children's eyes.  Grab yourself a warm cup of whatever makes you happy! And lets dive right in!
Logan Lake In Beautiful British Columbia
Home schooling in BC Canada is made easy, when living in Logan Lake BC.  Unquestioningly,  in my view, Logan Lake is the best for fitness! Consequently, it is extremely family friendly and I feel safe walking around it with my 12, 10, 8, 6, 5, 3 and 21 month old. All in all we have a great time getting our steps in taking the family for a walk around the lake. The lake has just all the right ingredients for a good nature walk. More importantly, I use it for nature study and having the kids journal about what they seen and observed. Admittedly it has tons of wildlife to observe. We love watching the eagle carry fish across the lake to its nest. All the ducks, and geese we get to watch. We have encountered deer on the trails around the lake. Its rugged and rustic with a paved walkway, just the way this glamper likes to experience the great outdoors.
Getting Fit While Home Schooling In BC Canada
If you are feeling adventurous and exceptionally fit and strong, we have successfully taken our double stroller all the way around the lake. There is a more scenic and woodland nature trail along the mountainside. On the highway side they have a very wide and beautiful paved pathway.
More Than Walking In Logan Lake
In addition, if you follow the nature path you can find the Logan Lake Bike Park. Its natural and very impressive and so nicely done! Our kids have a total blast at it. Its great to burn off extra steam and help the kids gain new experiences and reaction skills every time we go. I find the trails very clean and nicely groomed while still being very natural. No need for hiking boots, runners will do just fine. And in addition our 3 year old was able to comfortably walk at her pace with a few seated breaks and a granola bar to keep her going.  Logan Lake has many fun recreational ideas any time of the year. Our family has grown to love our small town that we call home. Its so vibrant, friendly and serene. 
The BC Wild Life Park 
This is hands down the best local place to get up close and personal with animals. Above all we love to study and draw at home these critters and beasts. It is just so fun at the BC Wildlife Park. We absolutely love to take the kids there. A favorite blast for both Kyle and myself. We have enjoyed going to BC Wildlife Park ever since we were kids. However, its more exciting now as parents to be able to share that with our children.
The B.C. Wild Life Park Always Evolving
It is exciting while home schooling in BC Canada to see how the park is always growing and always changing. Also, I love how they educate us and give us a personal natural experience every time. Its always so beautiful there.  In addition to nicely laid out paths and walkways its easy for me to push a stroller and keep up with my active kids. As a Mom I enjoy that they have interesting facts about the animals all over the park. And informing us as to which ones are rescues and their unique back stories.
The Main Attraction of the B.C Wildlife Park
The animals of course are an exciting main attraction. My favorites include the bears, wolves and buffalo. Hubby and I also really enjoy the coffee. There is nothing more romantic to me than enjoying a stroll and a coffee with him. In addition, I think my favorite time to go is in the fall season. It just feels super good to get in one last train ride and enjoy the crunchy leaves. The wild lights tour in the winter months is also fun. Its so beautiful to go, get all bundled up, and then see all the twinkling lights at night time. Lastly, it definitely tops one of my favorite experiences  in the colder months. 
Desert Hills Ranch 
If you are looking for a fun and family friendly farm, assuredly, Desert Hills has all your social media influencer needs covered. This is definitely the  location to take some amazing fall photos. Never mind all of your garden, canning and pumpkin needs.  When Kyle and I lived in Ashcroft BC we were constantly at our favorite local farm. And that was Desert Hills Ranch . Homeschooling in B.C. Canada got a lot easier with this great location.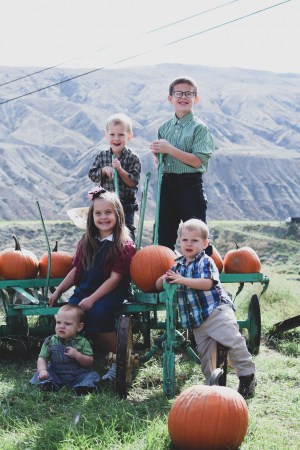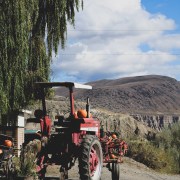 Curb Appeal, Animals, Pumpkins & So Much More
Dessert Hills helped with my home's curb appeal with an amazing selection of lush blooms, trees, plants and pots. In retrospect, I think my favorite time to go was when they had fun sale weekends, such as peaches or salsa making. I always loved going on Mothers Day too when they honestly know how to spoil a gal.
The kids would always enjoy going through the barn to see the  baby animals and the gorgeous horses. The selection of farm tractors and old machines is bar none. Even being able to burn off steam at the park area always brings back happy memories for my kids. The staff are all so friendly, helpful and kind. You wont be disappointed with this trip.
Castle Fun Park 
If you are feeling up for a road trip all the way to Abbotsford BC. For a day full of laughs and entertainment check out Castle Fun Park.  Get some car toys, pack some snacks and wear sensible footwear and you have yourself a mini road trip.
Castle Fun Park is a place we have enjoyed coming to off and on over the last 10 years. From mini golf to arcade games this place is fun. However we came here the other day with the go carts in mind. It was such a great family activity. While Kyle zoomed around the laps with our littles. Our older children got to enjoy some driving time. My oldest as well as all the rest were overjoyed!!! Chasing Dad was a huge hit! At $8 for a race I think it is totally family and budget friendly. 
In conclusion
Home Schooling in B.C. Canada has so many vast opportunities for rich exploration and adventure. What a way to enrich your children's educations. I hope you enjoyed a brief look into our families favorite field trips and road trips here in beautiful British Columbia. We honestly think we live in a breathtaking area. And we are so happy we are able to share our experiences here with Experience Nicola Valley and all the bloggers. As always with travel with Covid 19 I would advise giving each location a call if you are interested in going and see how they are limiting the spread of Covid 19. Plan for whatever sanitary and safety measures you feel comfortable with, and get excited to have a good and adventurous time.
That is how we do Home Schooling In BC Canada
Adventures and activities in British Columbia Canada
Nicola Valley Bloggers, Merritt British Columbia, Canada
Merritt British Columbia Canada Top Travel Guides
https://experiencenicolavalley.com/wp-content/uploads/2020/09/Run-Wild-My-Child.jpg
1024
1536
Jennifer Schell
https://experiencenicolavalley.com/wp-content/uploads/2018/05/merrit-nicola-logo-01-300x254.png
Jennifer Schell
2020-09-20 23:38:22
2020-09-21 00:14:02
Home Schooling In BC Canada Pt. 2