Merritt BC Outdoor Activities Covid19 Style

Merritt BC Outdoor Activities Covid 19 Style 
Social Distancing Outdoor Activities with Family & Friends in The Nicola Valley
Here are 5 outdoor activities in the Nicola Valley to be enjoyed while physical distancing
Merritt BC outdoor Activities throughout the Nicola Valley and in Merritt BC Canada. As a result of Covid19 we have spent months on end in our homes. Undoubtedly this is trying on the nerves and sanity. However, there is a glimmer of hope as Canada B.C is restarting the economy and loosening the travel restrictions. Now, with safety and respect in mind, we can now enjoy certain activities. Therefore here are "5" Activities we can all enjoy while safe distancing Covid19 Style around Merritt BC.  The following activities can be enjoyed during the upcoming summer and fall!
Merritt BC Outdoor Activity 1 : Horseback Riding 
Click for a complete list of horseback riding ranches, tours and guides in the Nicola Valley
Absolutely one of my favourite outdoor activities! Truly practicing social distancing while being outdoors taking in the beautiful "Nicola Valley". Could it get any better than this! Playing cowboy / cowgirl in the wilderness backcountry of British Columbia. There are many options when it comes to horseback riding in the Nicola Valley.
Exploring the Nicola Valley on Horseback
Horseback riding is great exercise for the horse, and somewhat for yourself. The Merritt adventure offers a number of health and fitness benefits including the development of leg muscles, as well as, improving balance & posture. Most importantly, horseback riding reduces stress and refreshes your inner self. That is my take on the healthy benefits of horseback riding in the Nicola Valley. 
Merritt BC Outdoor Activity 2: Lake Fishing
Click for a complete list of fishing resorts in the Nicola Valley
It should be noted that the Nicola Valley boast's some of the best fishing in the World! There are over 200+ lakes in the region. Many are prime lake fishing destinations. Some are even ideal ice fishing destinations as well during the winter season. During the spring, summer and fall,  Corbett Lake Lodge is one of the fishing resorts and lodges in the Nicola Valley. 
Fishing Outfitter Store in Merritt BC     
Whether you are looking to catch that elusive "Big One" or just trolling, enjoying the outdoors, dropping some lures in a lake or riverbed.  But stuff happens! Oh no… you forgot your favourite fishing lure. Maybe the fish are biting but you do not have the right fly? Or the scorching sun is so hot, you need a good fishing hat? What ever your fishing needs drop into Ponderosa Sports downtown Merritt BC.  The outfitter shop specializes in trout flies & lures, and much more! 
"Best" Fishing Holes
Many arrive in the valley to fish… but where to fish is the biggest challenge? We do have over 200+ lakes. One place to start is researching using the most complete and largest Nicola Valley adventure website. Once you have your bearings than check out some of the fishing experiences on this blog site. Last, but not least, ask a local or contact us.  First hand information as well as the right lures are essential.  
Merritt BC Outdoor Activity 3 & 4 : Camping & Water Sports
(kayaking, canoeing, boating and swimming)
For a complete list of kayak and canoe activities in the Nicola Valley  and for paddle boarding too
Without a doubt "The Nicola Valley" offers some of the best lakes for every avid outdoors person. The valley is home to so many water activities for all ages. Come visit the valley for a day of fun or a week or two of camping in Merritt at one of our privately operated campgrounds or at one of our forestry wilderness campsites.  
"My favourite spot for camping in Merritt BC Canada, Harmon Lake in the Kane Valley," Experience Nicola Valley Blogger Tom Reynolds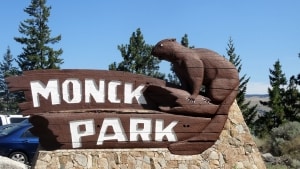 We also have a beautiful Provincial Campground Park located 22 kms north of the community of Merritt, BC, Canada. The park? The park is called Monck Park. 
The Nicola Valley Provincial Park offers a wide assortment of recreational activities including camping, picnicking, swimming, fishing, boating, water-skiing, wind-surfing and hiking.
Absolutely Beautiful Alleyne!
Merritt BC Outdoor Activity 5: Mountain Biking
Merritt Mountain Biking Association 
Located here in the Nicola Valley, the Merritt Mountain Biking Association is truly a great resource for mountain biking when you have arrived in the community.   Incidentally one of their primary goals is advocating for long term trail access by working with Government and community groups. Consequently, the MMBA was one of the first groups in the province to have an agreement with the crown to manage the trails they ride.  Get a hold of Jordan Pinto for more information. And dare to ride! 
"Our intentions are to make the riding in the Nicola Valley a great experience," Jordan Pinto.
Watch Video 
Filmed by Jordan Pinto going down the "Willow"
In Conclusion
Physical distancing refers to staying away from group gatherings and large public spaces where a virus can be easily spread, and keeping a distance of around two metres. Moreover we all must practice safety and "Wash your Hands". Even though our country is opening up again, we all need to stay aware while enjoying our outdoor activities we love so much. Play safe. Play often. 
Merritt BC Outdoor Activities in the Nicola Valley
Merritt British Columbia Canada Top Travel Guides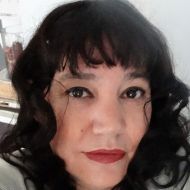 Latest posts by Tania Stewart
(see all)
https://experiencenicolavalley.com/wp-content/uploads/2020/07/allynee-e1594107605301.jpg
600
1280
Tania Stewart
https://experiencenicolavalley.com/wp-content/uploads/2018/05/merrit-nicola-logo-01-300x254.png
Tania Stewart
2020-07-22 20:50:21
2020-09-28 16:21:34
Merritt BC Outdoor Activities Covid19 Style