Merritt Mountain Biking in the Nicola Valley
Mountain Biking Trails and more in Merritt British Columbia Canada
It is easy to get outdoors and go mountain biking in the Nicola Valley
Outdoor Extreme Merritt Mountain Biking – Along with getting some quality time outdoors, mountain biking in the Nicola Valley provides the best type of mountain biking. No crowds. Lots of trails. Mouth-dropping scenery. Therefore to enjoy the trails in our backcountry all you need is a water bottle and your ride. Nature and the adrenaline rush provides the rest. The Merritt Mountain Biking Association gets all the credit in the Nicola Valley for our trails and for creating such extreme rides.  The Nicola Valley provides the beautiful backcountry scenery, the wildlife sightings,  the remote wilderness  lakes  and the many forested rolling hills. It is here in British Columbia Canada where mountain biking is free, wind in your hair, exploring. It is a secret mountain biking adventure destination. 
Obviously the Nicola Valley Offers Some of the "Best" Terrain in BC for Avid Mountain Bikers 
While being centrally located, Merritt mountain biking offers a wide range of biking trails for newbies and extreme mountain bikers alike. In addition, Merritt tends to experience mild winters with little snowfall and warm, dry, sunny summers making Merritt a year round mountain biking destination most years.  The best thing about Merritt British Columbia is it is a great base camp for mountain biking nearby areas like the trails in  Kamloops, Kelowna, and the Fraser Valley. A fact that adds to the shine that Merritt is a great destination for multiple mountain biking adventures within BC. But it all starts here. Experience the Nicola Valley on a mountain bike!
Become One With Nature
Isn't it amazing how the power of nature and spending time outdoors can change your mood and your mental health. The nature, the smells and the wildlife have such a huge impact on how you perceive the world and how you feel on any given day. In the midst of this trying and difficult time, everyone needs to feel less stress. It might be time to just enjoy some nature by participating in some Merritt mountain biking.

There are something like 220 kilometres of mountain biking trails in the Nicola Valley with 3 main trail riding destinations – Swakum Mountain , Coutlee Plateau and Iron Mountain. Coutlee Plateau primary trail type is cross-country. Iron Mountain is an all-out mountain & downhill trail network. Check out Trailforks and Experience Merritt for more information about the Nicola Valley. It is not all extreme.
Many are trails which challenge the most experience rider. But not all. There are some great family riding trails in the region. Some are trails which can last for hours and connect to some of our beautiful scenery. Your family will not be disappointed.  
What Now?
After your great day of mountain biking and exploring our backcountry why not visit one of our outdoor patios for a cool beverage of your choosing. For a small town we have a good selection of restaurants and pubs. Now…  we all know one day will not be enough to explore hundreds of kilometres of trails and over 200+ lakes, so lucky you we have a good selection of hotels and motels. Of course if you prefer to stay exploring the outdoors then check out a park like Monck Park  just 22 km north of Merritt, and then 12 km off Hwy 5A via narrow paved road. The park rests on the shores of one of our lakes. It just happens to be called Nicola Lake.  Moreover there are many lakes to choose from if in need of a cool off.
The MMBA (Merritt Mountain Biking Association) came into existence in the spring of 2000.
Jordan Pinto, the President, shared with us that their intentions are to make the riding in the Nicola Valley a great experience. Therefore, one of their primary goals is to advocate for long term trail access by working with Government.
Consequently, the MMBA was one of the first groups in the province to have an agreement with the crown to manage the trails we ride. The MMBA has signed a new agreement with the Province in 2012. Contact Jordan Pinto, the President of the Merritt Mountain Biking Association in Merritt BC Canada, for more information. 
Including the breathtaking and amazing scenery, Merritt has much more to offer. 
Of course during your down time you could take some enjoyment in checking out our downtown shopping. Notably Merritt's downtown core offers a wide variety of hidden gems.  Truly take the time and stroll downtown Merritt BC.
The best time to visit Merritt BC, Canada is in the summer, fall, winter and the spring. With it's dry climate through-out the year make it an ideal "Destination Place" year-round . Unknown tourist from the coast.
Whether you are a beginner or a pro mountain biker, Merritt BC provides trails for every-one, every-category and skill level. We have the services to make your stay rock.  Numerous Hotels, Motels, B&Bs as well as campground and RV parks.  The Nicola Valley has it all. Importantly you can leave the hustle and stress behind of the big city and enjoy our small town hospitality. That is truly enjoyable.  Come and join us and explore!
Merritt Mountain Biking in the Nicola Valley, BC. 
Nicola Valley BC Canada
Nicola Valley Mountain Biking Adventures
Merritt British Columbia Canada Top Travel Guides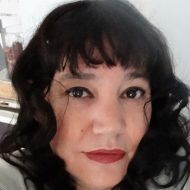 Latest posts by Tania Stewart
(see all)
https://experiencenicolavalley.com/wp-content/uploads/2020/05/mountain-biking2-e1597719091931.jpg
384
960
Tania Stewart
https://experiencenicolavalley.com/wp-content/uploads/2018/05/merrit-nicola-logo-01-300x254.png
Tania Stewart
2020-08-18 03:00:19
2020-08-18 03:08:26
Merritt Mountain Biking – Experience Nicola Valley