Summer In Merritt BC Canada
Experience lazy summer days in the Nicola Valley
"No matter were you decide to spend time outdoors experiencing the Nicola Valley Merritt BC,  you will never be disappointed with all it's beauty"
Make Your Summer Destination Vacation in Merritt BC
Summer in Merritt BC in the Nicola Valley is a time to enjoy the outdoors and experience everything that nature has to offer.  Remember that first cold swim of the summer? Brrrr! Furthermore, do you remember your first boat ride, sunburn, eating hot dogs, or having a picnic.  "A Lake A Day For As Long As You Stay" is what we do well with over 200+ lakes,  with ideal camping, great fishing and very friendly locals.  
Summer In Merritt BC
Experiencing Nicola Valley during the Spring and Summer months is truly breathtaking. Lundbom Lake located 15min out of Merritt attracts many campers every year who enjoy fishing, mountain biking and horseback riding!  You will truly want to stay and never go home! Boasting hot sunny days, with cool nights truly makes this your ideal spot to day trip or camp. 
"Most of the sites (Lundbom Lake) are spacious and private, great for large RV's, tents, and trailers! I have even seen motorcycle groups come and stay for overnighters." Julie Pollard.
A Lake A Day For As Long As You Stay
Kayaking on Lundbom Lake is truly peaceful. Being a smaller lake, Lundbom doesn't let you down.
Kayakers Dream Lake!
Furthermore Lundbom never disappoints. Truly an ideal lake to camp, fish and enjoy the scenic views. Located only 15 minutes from Merritt, provides easy access to provisions. 
Picture Perfect Summer in Merritt BC
Don't Forget Your Camera. Always a lot of nature to capture with a snap. Boasting some of the most scenic views, being a bird lovers paradise makes a memorable vacation for all.
To Sum It Up The Water Can Be Cold!
Cold but refreshing!
Kayakers Dream Lake
And There's Nicola Lake
Located 23km from Merritt BC and 62km from Kamloops BC, Nicola Lake is easily accessible.  Great for kayaking, fishing and boating. 
Dock Fishing
Nicola Lake supports a variety of fish species which include Bull Trout, Cutthroat Trout, Kokanee and Rainbow Trout, Chinook, Coho, and Pink Salmon, and Steelhead Trout. Also watch out for Burbot and Mountain Whitefish. Can get a bit Fishy out there. 
Swimming Allowed Here
You Don't Have To Leave Merritt To Cool Off!
Located downtown Merritt BC, the Coldwater River is perfect for cooling off. That's right, we call it the Clay Banks and many locals enjoy their day swimming here. Looking to camp? Claybanks RV Park Campground offers clean cut grassed sites, and immaculate washrooms along Coldwater River. Not to mention, it is a quick walk to historical downtown Merritt where you can take in all the Country Music murals. Get a picture with George Jones or the Hag. As well, one can venture a walk with the "Walk of Stars" . 
Check out Merritt BC Rotary Water Park!
Rotary Park is easily accessible due to its location near Downtown Merritt. A day adventure could easily be done with renting bikes from one of Merritt's local business Breathe Bikes.
Cool off under a tree while watching your children enjoy Merritt's Rotary Water Park.  
Beautiful Rest Stop For Travellers 
Located on Voght Street. A perfect spot to enjoy your lunch and stretch your legs.
Picnic Tables Along With Restrooms
In addition to being easily accessible. Picnic tables and restrooms are available. 
Scenic Driving in The Nicola Valley
Of course you could take a scenic drive along the old highway from Merritt to Kamloops. 
Petit Creek
Located 28km from Merritt BC this hidden gem is worth the drive.
Camping Allowed
Although these pictures were taken in the Spring. This spot is truly unique with the view of the old railroad bridge. Above all else, always take what you brought in. Leave no "Footprint".
Majestic Mountains
The view of the mountains from this little camp ground. Located only 28km from Merritt.
And We Were Swinging!
Located 28km outside Merritt BC towards Spencer's Bridge. Spius Creek Logging Bridge watering hole is surely a delight to all.
Great River Swimming!
Lac Le Jeune
Lac Le Jeune is a lake and provincial park in British Columbia, Canada, located approximately 37 kilometers south of Kamloops or 47 kilometers north of Merritt.  A perfect day for a swim. 
Great Place To Cool Off
Bring your picnic and your kayaks and enjoy this beautiful lake.
Experiencing The Nicola Valley Merritt BC
To sum it all up, no matter were you decide to spend time outdoors experiencing the Nicola Valley Merritt BC,  you will never be disappointed with all it's beauty. Remember no matter were you go, don't leave your "Footprint" behind.
Summer in Merritt BC in the Nicola Valley
Merritt Summer Lake Adventures
Nicola Valley Travel and Tourism Guides
"Experience Community Program" is a small and rural community authentic content marketing program. It is a product of the EH? Canada Marketing Group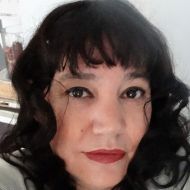 Latest posts by Tania Stewart
(see all)
https://experiencenicolavalley.com/wp-content/uploads/2021/04/claybanks44-scaled.jpg
960
1280
Tania Stewart
https://experiencenicolavalley.com/wp-content/uploads/2018/05/merrit-nicola-logo-01-300x254.png
Tania Stewart
2021-05-25 03:01:46
2022-04-02 18:33:36
Summer in Merritt BC