Swimming Pools in Merritt, British Columbia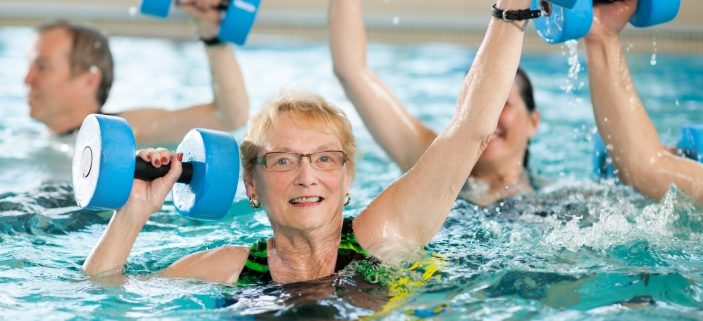 Swimming in Merritt, British Columbia
Whether you are travelling alone or with a group; with tiny tots or seniors,  swimming in Merritt will make a splash with everyone!
Who would expect our small city to offer the amazing swimming facilities available at Merritt's Nicola Valley Aquatic Centre? Those of us who live here sometimes take these goodies for granted. Since I'm a local and know the city's secrets, come with me and be surprised at what a swimming good time you can have here!
Aquatic Centre Amenities in Merritt
Fitness Room
If you want either a gentle warm-up before swimming or a real cardio blast, you can get them both right here! Maybe, like me, you prefer to start off gently, try every available piece of equipment and work those muscles to your personal limit. I like to feel well exercised but not worked to exhaustion preferring to leave some energy for swimming and just playing.
Test out your fitness level with the following equipment:
Cardio
– Treadmills
– Elliptical
– Bike
– Incumbent bike
– Stair Climber
20 minute limit on cardio machines.
Weight Machines
– Shoulder press- Hamstring curl
– Leg extension
– Chest press
– Tri/lat. pull
– Arm curl
– Seated row
Weights
– Barbells
– Plates
– Dumbbells
Misc. Equipment
– BOSU
– Stability ball
– Medicine balls
– Tubing
– Mats
– Skipping Rope
Now that we have warmed up and exercised some, let's ease our muscles in the whirlpool.
Whirl Pool
This is an easy, pleasant way to relax those muscles you perhaps haven't used in a while! It is my favorite spot in the whole complex! No swimming here! Just lean back and let the jets hit the tender spots. This will soften you up for the next stage. Feels good, doesn't it?
When we've rested up for a bit, we can move on to some swimming.
25 Metre Main Pool
There are 6 lanes in our Aquatic Centre pool so here is the place to treat yourself to a really good swimming workout without disturbing anyone else! Just pick a lane! 
Do you enjoy getting serious swimming exercise? Like to go for miles? Then here is your chance to push yourself to the limit! Travelling? What better way to work out those kinks! Remember- start off slowly, though, we have just been lazing in the whirlpool!
Lazy River & Vortex
The lazy river is a great way to relax after swimming or fitness workouts. Not only can I float on my back, I can also just let the lazy river float me gently in the current. What a perfect way to soothe away the stress of serious exercise! Probably it's not the best idea to do what I did. I fell asleep!
The next thing to sample is the sauna. I don't know how you feel, but after relaxing or swimming,  even in a heated pool, I can end up feeling a bit chilled. Some down time in the sauna will certainly solve that problem.
The Sauna
Ah, yes, luxurious, delicious heat! And we can use it in so many combinations! Fitness exercising and sauna, swimming and sauna, playing and sauna- any way you choose to enjoy the facilities, the sauna will fit right in and you will have a thoroughly relaxing time!
Today I just want to soak up the heat, as well as ease my too long unused muscles. Ahh! Lovely!
Leisure Pool
After I am well roasted, I like to take a final plunge in the leisure pool to play, swim and float a bit and cool down. This is relaxing and low key. I like to play with the pool toys, especially if there are some kids in the group with us! We forget that kids are surprised when adults will play with them and they love it! So do we. Nothing like enjoying your second childhood first hand!
Tot's Pool and Water Sprays
Even in the depths of winter this is a great place to take the little ones. They seem to enjoy the surprise of the water sprays more than anything! It sure is fun for us adults to watch the kids splashing and hear their squeals of delight. Truly, there is no music like the laughter of children. Their uninhibited joy always makes us smile. Oh, yes, you can help them with their swimming too!
Pool Showers
After all this swimming and activity, it feels great to have a shower, get soggy hair dried. Time to get ready to leave. We always work up a good appetite at the pool and Aquatic Centre. Isn't it lucky that the complex is close to several downtown restaurants? Before we go, let me leave you with a bit more information about Merritt's Nicola Valley Aquatic Centre.
Pool Parties
Want a birthday party for your child with all the fun and none of the work? The Aquatic Centre offers themed pool parties with an energetic Aquatic Leader, fun, games, and memories to last a lifetime! Choose from a Western, Hawaiian, Disco, Frozen, Pirate or Dinosaur theme. The children will enjoy pizza, beverages, piñata and goodie bags. Fully decorated to your choice of theme.
Seniors Free Swim
Since I'm a senior, I am always interested in any special senior programs on offer. The Aquatic Centre offers a seniors free swim Wednesdays from October 3 to May29, from 9:00 to 10:00 am. This program is sponsored by the Seniors Society and is intended for seniors to come for a fun, free swim.
Aquatic Special Events
The Aquatic Centre offers many special events throughout the year such as:
– National Seniors Day
– Dive-In Movie
– Family Fun Nights
– Free Teen Night
– Free Pre-Teen Night
– Halloween Swim
– Hawaiian Swim
– Stocking Stuffer Sale
– Splash Down With Santa
– New Year's Eve Day Swim
– Super Hero Swim
Thanks to the Aquatic Centre for the information contained in this blog and thanks to the  Senior's Centre.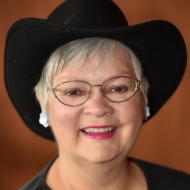 Latest posts by Diane Lavoie
(see all)
https://experiencenicolavalley.com/wp-content/uploads/2018/11/aquafit2.jpg
404
703
Diane Lavoie
https://experiencenicolavalley.com/wp-content/uploads/2018/05/merrit-nicola-logo-01-300x254.png
Diane Lavoie
2018-11-03 01:38:53
2020-07-14 19:21:31
Swimming Pools in Merritt, British Columbia