Winter Activities in Merritt BC.

Winter Activities in Merritt BC
Outdoor Winter Activities in The Nicola Valley
Getting outdoors and enjoying the crisp cold air is exhilarating to say the least.
Winter activities in Merritt BC – Albeit we all want to hunker down during the winter months and hibernate, sit back and wait for spring. Truth be told Winter is one of my favourite seasons to become more active and enjoy Outdoor Winter Activities in the Nicola Valley. Although nothing compares to swimming in a lake in the summer, ice fishing on that very lake in the winter is an "AHA moment". Winter Activities in Merritt BC is an outdoors enthusiasts dream scape. Here in the Nicola Valley there is a winter activity for everyone to enjoy. Get outside and Experience Nicola Valley!
Let us begin with cross-country skiing and snowshoe winter activities in Merritt BC.
Importantly and ideally the best place is" Kane Valley" for xc skiing and snowshoeing. It is only located 18 kms south of Merritt, BC, Canada. ExperienceMerritt.com points out that the Kane Valley enjoys a base elevation of 1160 metres (3800 feet). The timbered valley has a micro-climate that can provide ideal Nordic skiing conditions. The snow is generally dry, seldom more than 1 to 1.5 metres deep, and the air temperature is usually between 0 and -15 degrees Celsius throughout the winter. The best winter access to the ski areas is along the Kane Valley road which joins Highway 5A/97C near Corbett Lake, 18 kilometers south of Merritt. 
Snowshoes are welcome also at Kane Valley. Outdoor Winter Activities in The Nicola Valley.
Furthermore with Covid19 and self-distancing there has been an increase with people getting back outdoors and enjoying nature. Albeit cross-country skis can be cumbersome to younger children, snowshoes are much easier to navigate and you will forget you are wearing them.  
Now let us look at Snowmobiling. Outdoor Winter Activities in The Nicola Valley.
Snowmobiling is an outdoor winter activity everyone can enjoy in The Nicola Valley. While experiencing the crisp air and boundless trails. Snowmobiling in the surrounding  Nicola Valley is an outdoor enthusiasts dream. Snowmobiling in Merritt BC can be the ride of your life, as stated by EH Canada Travel.
"Come and experience a snowmobiling paradise in Merritt BC, Canada. From rolling hills, groomed trails to immense peaks our snow-covered landscapes offer a variety of snowmobiling adventures for all ages, abilities and desires."
Ice Fishing truly an Outdoor Winter Activity in The Nicola Valley.
Ice fishing is not for the weak at heart. In other words having to deal with the wind, cold, wet feet and even picking the wrong drilling spots can be trying for some. However, ice fishing is a winter delight for many who enjoy fishing as a hobby. This is an activity anyone can enjoy, whether being a beginner or a pro. On the other hand, when the fish are not biting, make it a family day of fun with a hotdog roast and gooey smores. Lastly, make sure to check the depth of the ice. Safety is key! Need more information on ice fishing, go to "Getting Started for Ice Fishing.
Where to Ice Fish in the Nicola Valley?
Nicola Lake located 13km from Merritt is a favourite for ice fishing. Chicken Ranch Lake, another lake, offers great fishing for Brook Trout. The fish average in size around 1 lb but can reach up to 3 to 4 lbs. Alleyne Lake (near Merritt) fishes Kokanee. Generally speaking ice fishing usually starts in mid December as the colder weather brings over 6 inches of hard ice. Along with the fish still feeding because of the high oxygen levels in the water. Ideal ice fishing time!
What about Tobogganing? Truly a Winter Activity enjoyed in Merritt BC.
Surely one of the best tobogganing is just before Lundbom Lake. With easy access for cars this is an ideal place with some amazing hills to toboggan down. It is an outdoor adventure with a picnic. A historical fact – the toboggan was originally used as transportation by the Inuit and First Nations groups of Canada. Moreover do not forget the hot chocolate! 
Star Gazing outdoor winter activities in
The Nicola Valley

.

Star Gazing during the winter months in the Nicola Valley is ideal. Because it is a smaller community there is little-to-no light pollution to cover the stars at night. In effect the Nicola Valley is one of the best location for avid star gazers. Thus if you are a pro star gazer or a beginner this is your destination place.  
Even more there is Winter Hiking! 
Okay now let us talk about winter time hiking. Merritt is situated in a valley surrounded by mountains with an abundance of mountain trails. Makes for an ideal spot for all levels of hiker's who like a challenge or just a hour stroll.
In addition the Nicola Valley offers trails that wrap around majestic lakes. Check out Kentucky Lake which offers a scenic hike around it's lake. Assuredly the Nicola Valley has a wide variety of hiking trails available for all hiking abilities. Iron Mountain located just off highway 97C,  enjoys a 4k trek to the top. Worth the views.
Tom Lacey Memorial Trail. Located close to downtown Merritt. Truly a fun family hike. Then there is Sugarloaf Mountain which starts at Lundbom Lake. Follow the access road to Hamilton Lake, gives  you the most direct access to the top of Sugarloaf Mountain,
Winter in Merritt BC 
Winter activities in Merritt BC are numerous.  Getting outdoors and enjoying the crisp cold air is exhilarating to say the least. As previously stated winter in the Nicola Valley offers ice fishing, tobogganing, snowmobiling, snowshoeing, cross-country skiing, hiking, and star gazing. Further more Merritt has numerous Hotel accommodations for travelers along with a great selection of downtown shops with fine eateries for all. Let us bring back skating on lakes what about outdoor hockey with masks.  
Winter in Merritt, BC, Canada
Nicola Valley Bloggers
Merritt British Columbia Canada Top Travel & Adventure Guides
"Experience Community Program" (small and rural community authentic content marketing program) is a product of the EH? Tourism Marketing Group. Contact us for more information on this program at media(at)ehcanadatravel(dot)com.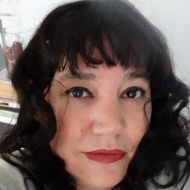 Latest posts by Tania Stewart
(see all)
https://experiencenicolavalley.com/wp-content/uploads/2020/09/wintertime.jpg
1024
1820
Tania Stewart
https://experiencenicolavalley.com/wp-content/uploads/2018/05/merrit-nicola-logo-01-300x254.png
Tania Stewart
2020-12-21 06:30:36
2020-12-21 06:30:36
Winter Activities in Merritt BC.