Retirement Planning in Merritt – Kamloops – Logan Lake – Ashcroft
Retirement Planning in Merritt, BC
Retirement planning through financial planning fundamentals
"While portfolio performance is important, it's only one component of your overall financial well-being"
Retirement Planning in Merritt, BC – Retirement is that one point in our lives that we are all working towards. There are no two retirements that are the same. We will all have our own unique journey while living in the Merritt, Ashcroft, Kamloops and Logan Lake area. However, there is more to it than just putting money away for our working lifetime. The years right before our retirement are the most crucial to have "all the ducks in a row".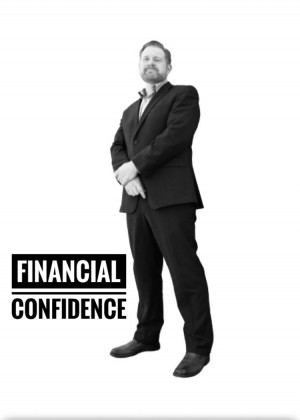 There is more to our retirement planning in Merritt than investment performance
Many investment advisors will only focus on how your portfolio is projected to perform with your retirement planning. While portfolio performance is important, it's only one component of your overall financial well-being. A comprehensive financial plan planning focuses on meeting your needs over both the short and long term. We need to create certainty in all areas of your financial future.
Confidence in our retirement planning through the Six Pillars of Financial Planning
You may ask, "one component?" Yes, retiring can be stressful and is more complicated than you think. Any solid retirement plan should be looking at up to six different components. I like to call these the "six pillars of financial planning." Each pillar is based on a foundation of tax efficiency.
Pillar # 1 – Managing cash flow
We start off by examining the cash and credit requirements needed while working towards our goals. This is achieved through cash flow analysis, secured lending, residential lending and tax-efficient income planning. We need to ensure we are paying ourselves more each year. Why? Inflation eats at the purchasing power of each dollar every year. 

Pillar # 2 – Preparing for the unexpected
Here we focus on developing comprehensive strategies that protect, preserve and provide for those that we care about. However, should something happen to us, we need to have a plan in place. Here we examine a few areas. What is in place to protect our income and wealth? On our passing, is there enough liquidity in our estate? Is our will up to date? Is the executor and power of attorney we selected up to the task? What would happen to our family if we were injured before retirement? What if a critical illness left us unable to earn a living for ourselves? Would our significant other be able to live comfortably if we needed long term care?
Pillar # 3 – Planning for major expenditures
This is a crucial step where we ensure we have a plan in place for making our goals a reality. This is where we look at credit/liquidity solutions, education planning, investment property structuring and even recreation property planning. What are your hobbies now? Car racing? Fishing? Or do you prefer the art or music scene? Most likely, what you do now for enjoyment you will do more of in retirement. 
Pillar # 4 – Optimizing your retirement
You have just finished working thirty, forty and maybe even fifty years. As a result, you've built up a nice "nest egg" for yourselves. Here we focus on managing retirement risks and preserving your capital. We also need to create enough income to support your retirement needs and goals. The focus is on portfolio construction and oversight, total return strategies, guaranteed income solutions and withdrawal strategies. 
Pillar # 5 – Sharing your wealth
Now is the time to create or review your existing estate plan. How would you like your legacy to live on? Here we choose the people and the causes that are important to you. After a lifetime of living and giving, certain charities and organizations become near and dear to us. This is our opportunity to give back through charitable giving. We also spend some time on the financial literacy of our beneficiaries. The goal is to ensure what you have worked so hard for is received and used in the wisest manner possible.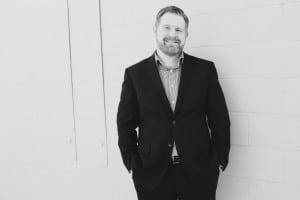 Pillar # 6 – Maximizing your business success 
Finally we have come to pillar number six. However, it does not apply to all. There are many business owners and entrepreneurs in Canada. The planning needed here involves another layer of complexity. I like to implement strategies that synchronize and enhance your personal and business financial plan. We look at personal and corporate tax integration and optimizing corporate investments. We also look at pre-liquidity planning and ultimately business succession. 
Don't think or hope you're doing things right, know it!
Retirement planning is a complicated process, I'm here to help!
Financial Planning in Merritt, BC
Nicola Valley BC Canada
Merritt, Ashcroft, Kamloops and Logan Lake BC in the Nicola Valley
Merritt British Columbia Canada Top Travel Guides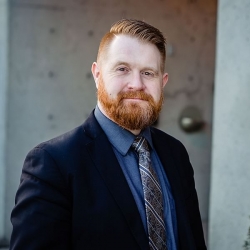 Latest posts by Kyle Schell
(see all)
https://experiencenicolavalley.com/wp-content/uploads/2020/07/BusinessPlanningMerritt-e1596243039595.jpg
739
1281
Kyle Schell
https://experiencenicolavalley.com/wp-content/uploads/2018/05/merrit-nicola-logo-01-300x254.png
Kyle Schell
2020-08-01 01:05:05
2020-08-01 01:08:34
Retirement Planning in Merritt – Kamloops – Logan Lake – Ashcroft