Christmas in Merritt BC – Santa Claus and Mrs. Claus

"Santa Claus" and Christmas in Merritt BC
A Nicola Valley Christmas with Santa from the North Pole
"Twas the Night Before Christmas and all through Merritt …"
Christmas in Merritt BC Canada is coming up and Santa Claus is busy looking over his naughty & nice list in preparation for the big night. It has truly proven to be a very difficult year for keeping off the Naughty List too. Therefore Santa is checking it twice to find out who has been naughty or nice. In doing so, Santa was very pleased with the children of the Nicola Valley, as well as, the Experience Nicola Valley Bloggers in their efforts of bringing good cheer into the homes of Merrittonians throughout the year.  
Mrs. Claus started Christmas in Merritt BC 
Christmas in Merritt BC started with Mrs. Claus accompanied by some poking and prodding from the Elves. One night talking with Santa, Mrs Claus was sharing some of the things she was reading about in the letters from Nicola Valley children. Meanwhile, the snickering Elves nearby hanging the Reindeer stockings were encouraging Mrs. Claus to take a Nicola Valley vacation. So she looked it up on ExperienceMerritt.com to learn more. She was hooked. 
Mrs. Claus Pays It Forward 
Mrs. Claus wanted to get a positive feel for Christmas in Merritt BC Canada. So she visited  the "Walk of Stars", the Downtown Shops and some of the children, who are now adults, operating small businesses in Merritt during Covid 19. On her list was Blacks' Pharmacy, Miss Vicki's Petal and Plants, Planet Hair and Spa, Community Futures Nicola Valley and the City of Merritt Mayor, Linda Brown. 
Christmas in Merritt BC Must Go On
The Elves, the reindeer, Santa and Mrs. Claus all realize first hand how the children miss meeting with Santa Claus due to Covid19. Because of the pandemic Santa could not do his annual rounds visiting all the children throughout the world. Santa decided, based on the feedback from Mrs. Claus' visit to the Nicola Valley, that Christmas in Merritt BC must go on!
Interview with Santa and Mrs. Claus
Santa and Mrs. Claus agreed to provide Experience Nicola Valley a 1/2 hour interview on our community talk show called Nicola Valley Talk. Lucky me! I, Tania Stewart, was the host of that episode on Nicola Valley Talk which had Santa and Mrs. Claus as a special guest! They shared so many things during our interview about Santa's Village, the North Pole, the reindeer, the mischievous Elves and Xmas Eve. Watch the interview below. 
Letters from Nicola Valley Children
After much consideration Mrs. Claus and Santa, along with their 90 thousand elves, decided to grant the Nicola Valley Talk Show an additional episode so they could answer the letters from Nicola Valley children live online. In addition, they would invite a few children online to talk and chat with Santa on a video call live from the North Pole in Northern Canada. We received letters and some video submissions too, making for great stories and answers.
We all know that  Mrs.. Claus runs the show in the North Pole. Without her,  Santa would truly be lost. Of course Mrs. Claus did all her research on the ExperienceNicolaValley.com and ExperienceMerritt.com websites! Notably she searched Merritt BC  Things To Do on Google and the Experience Nicola Valley and Experience Merritt websites came up 3 times on the first page! 
"They must be the community experts Experience Nicola Valley Bloggers. And I was right!" Mrs. Claus.
Meanwhile back at the North Pole 
Then there are the Elves who are dedicated and work tirelessly to make sure Christmas is special. In our discussions, we met the two head Elves, Alex and Daniel.  These two had it all together. Therefore they were in charge of feeding the Reindeer, building toys, and assisting Mrs. Claus with the banking so to provide Santa with his cookies.  
"In the light of  all the work that Santa's Elves do throughout the year. They are just so jolly and full of spunk." Melvina White
To point out these are the 5 most asked questions from children as well as adult's to Santa Claus. 
 -"Do you remember when Santa and you got me a XXXXX when I was 6?"
– "Is Xmas cancelled because of COVID?"
– "Can the reindeer really fly?"
– "How does Santa get down the chimney?"
– "Are there really such things as Elves?"
Santa in 2021
We sure do hope to have Santa back next year on the show to answer and chat live with Nicola Valley children. 
Christmas in Merritt BC Canada
Nicola Valley Bloggers
Merritt British Columbia Canada Top Travel & Adventure Guides
"Experience Community Program" (small and rural community authentic content marketing program) is a product of the EH? Tourism Marketing Group. Contact us for more information on this program at media(at)ehcanadatravel(dot)com.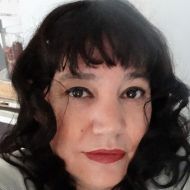 Latest posts by Tania Stewart
(see all)
https://experiencenicolavalley.com/wp-content/uploads/2020/12/naughty.jpg
720
1280
Tania Stewart
https://experiencenicolavalley.com/wp-content/uploads/2018/05/merrit-nicola-logo-01-300x254.png
Tania Stewart
2020-12-22 00:48:50
2020-12-22 01:14:16
Christmas in Merritt BC – Santa Claus and Mrs. Claus