Things To Do Merritt BC Canada – Guest Post ehCanadaTravel.com

Things To Do in Merritt BC
From mountain biking to horseback riding to fishing, are just some of the adventures in Merritt, BC in the Nicola Valley, Canada.
"Every great adventure in the Nicola Valley happens via the secondary highways, local streets and backcountry gravel roads. To enjoy Merritt BC activities one must exit the Highway!"
Things to do in Merritt BC Canada? Planning what adventures you are going to explore? Coming to the Nicola Valley, BC, Canada soon are ya? You have come to the right blogging website. You see… we here are local experts because we have experienced what we preach. I have explored the Nicola Valley on many occasions and I too asked myself, "where do I start?" Such little time and so many things to do in Merritt BC! That is the question, right? What to do when you get here. Well, lets get to it then. 
Highway #1 is not home to things to do in Merritt, BC
The Nicola Valley is guaranteed to inspire and impress when it comes to adventure but, to do so, to truly enjoy your experience, you need to exit Highway #1. Highway #1 is the "express lane" in Canada. It is the best route to get from A to B quickly, but it is by no means a route for exploring communities and Merritt BC Canada is no different. Highway #1, also referred to as the Trans Canada Highway,  is not the road that leads to Merritt  adventures and sightseeing bliss.
Every great adventure in the Nicola Valley happens via the secondary highways, local streets and backcountry gravel roads. And… to truly appreciate the Nicola Valley you need to know where to go and how to get there. That is where "moi" comes into the picture. I am honored to share with you the 3 things to do in Merritt BC which caught my fancy. 

1.  Lakes Are A Top Things To Do in Merritt BC Hands Down
"Merritt is a fishing haven with 200+ lakes! Pick a lake, any lake, and stay for awhile." ehCanadaTravel.com July 30th, 2017
The Nicola Valley is covered in lakes, both easy access and "far-flung" remote. Many are equipped with wilderness campsites so you can stay a while and camp, fish, hike and/or mountain bike. The saying around these parts is "A lake a day for as long as you stay." Pretty catchy eh.  
Nicola Lake is the "Grand Daddy" of all the lakes in the region. It is easily accessed from Highway 5A just east of Merritt, BC.  When visiting Nicola Lake I have seen people swimming, fishing, water skiing, picnicking, and kayaking. Has to be a pretty decent lake right… and it is easy, easy access. 
Personally, I like the "far-flung" wilderness campsites located at remote lakes. No services? Fine with me. I am happy when I have my tent, camera and  lots of nature, wildlife and adventure. I too am a bit bias towards wilderness lakes. Here are a few lakes to check out which I have had the privilege to camp at –   Lundbom Lake, Lily Lake, Marquart Lake, Gwen Lake and Helmer Lake.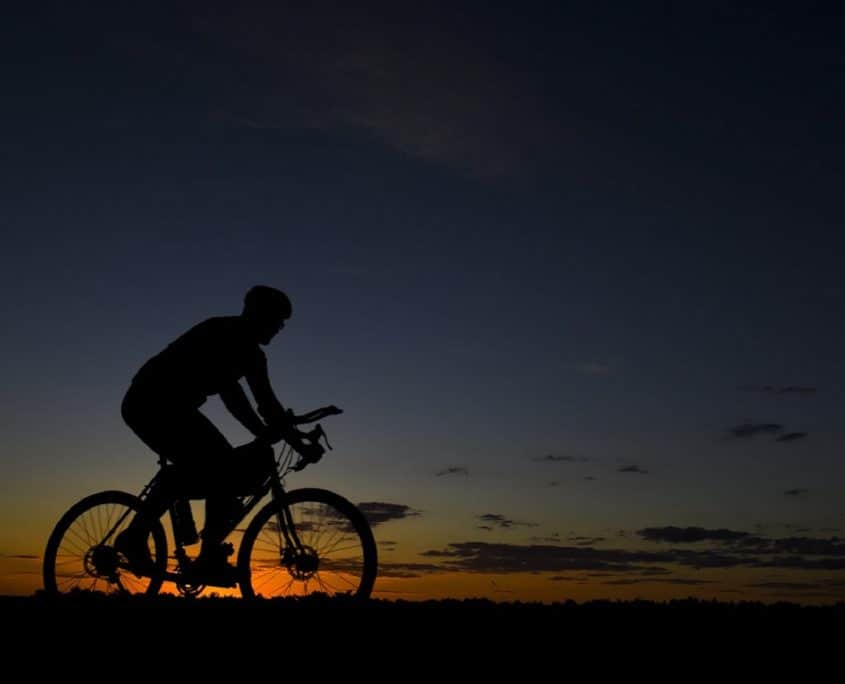 2. Mountain Biking Is Definitely a Things To Do in Merritt BC
The Nicola Valley has 4 distinct areas designated for mountain biking enthusiasts. They include Iron Mountain, Sugarloaf Mountain, Swakum, and the Coutlee Plateau area. They provide a good assortment of  easy going and challenging biking trails, some short and some are considered long haul. All provide some adrenaline and amazing sightseeing scenery.
Mountain Biking BC sums up the Nicola Valley mountain biking experience the best.
"… you will find fast and flowy singletrack, challenging steep and rocky trails, gentle riding classic grassland routes, and scenic forested pathways. Merritt has something for everyone!" Mountain Biking BC
You can find mountain biking trail information and rentals from the following local bike shop.
Breathe Bikes
1960 Quilchena Ave,
Merritt, British Columbia, Canada
Website: www.breathebikes.ca
Email: bikegeektrav@gmail.com
Phone: +1 (250) 936-9702

3. Horseback Riding is a Nicola Valley Things To Do
Saddle up in the Nicola Valley and you will surely experience the cowboy life! You do not have to be a full-blooded cowboy or cowgirl either to enjoy horseback riding.  In fact, some say (including this blogger) horseback riding is best enjoyed when it is the first time. You will not fully appreciate how fun horseback riding is until you go sightseeing. Prove me wrong. I dare you.
"A great horse will change your life. The truly special ones define it…" BRL Equine Nutrition
The valley has ranches where you can bring your own horse or you can use one of theirs to explore the backcountry. Give these cowboys and cowgirls a phone call.
A-P Ranch Western Guest Ranch
P.O. Box 1148,
Merritt, BC, Canada
Website: www.apguestranch.com
Phone 250-378-6520
This list is only the tip of the iceberg when it comes to things to do in Merritt BC during the summer months. I have not even begun to talk about the things to do in Merritt BC in the winter months. That will be another post down the line by our new team of bloggers.
If I may be so humble to make a request while I have you all hyped up about Nicola Valley adventures? Please follow the new  "Experience Nicola Valley" social media pages so you do not to miss our next blog post. While you wait with great anticipation you can also enjoy the posts from the other talented Nicola Valley writers who contribute to this blog. I am sure you will like them as much as me, but not more right?
For all of you out there who have been to Merritt, BC before I have a question to ask you,
"What would your "3 Things To Do" be if you were writing this blog?" 
Go ahead, you will not hurt my feelings. Let me know in the comment section below. 
 Things To Do in Merritt BC Canada
Latest posts by Greg Girard (Guest Blogger)
(see all)
https://experiencenicolavalley.com/wp-content/uploads/2018/05/horses-cowboys-things-to-do.jpg
1080
1620
Greg Girard (Guest Blogger)
https://experiencenicolavalley.com/wp-content/uploads/2018/05/merrit-nicola-logo-01-300x254.png
Greg Girard (Guest Blogger)
2018-05-09 03:33:32
2019-11-12 15:17:29
Things To Do Merritt BC Canada – Guest Post ehCanadaTravel.com