Off-Roading in Merritt BC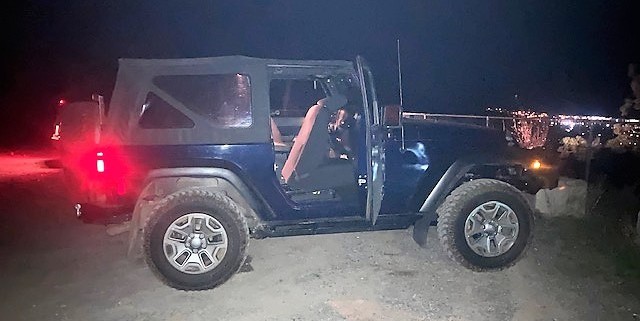 Off-Roading in Merritt BC Canada
 Extreme Outdoor Terrain Action 4×4 Sport
Off-roading Adventure Seeker's Wanted!
Off-roading in Merritt BC is a top destination spot for all adventure seekers who like a challenge. Moreover, the Merritt BC region provides miles of  trails, extreme terrain action for all 4×4 sporting enthusiasts. With moderate temperatures year-round,  the Nicola Valley is a first choice for many who seek off road extreme 4x4ing. The Nicola Valley boasts endless back country roads, which offer gentle slopes for beginners or steep climbing mountain trails for the brave.  Come and discover some of the most beautiful, scenic, natural place's found right here in Merritt BC. Canada. I guarantee it will be a most enjoyable outdoor experience.  
Sightseeing While Off-Roading in Merritt BC 
Off-roading around Merritt BC will leave you breathless.  With such amazing scenic beauty to see, old growth trees, towering mountain peaks, rock bluffs, grass plains, hidden lakes, wildlife, and the odd cow. Take some time to discover those mountain top lakes that seem to be untouched with exceptional fishing. Certain waterfalls, lakes, mountains, and other natural beauties might be off-limits unless you have an off-road vehicle to drive you there. Allowing you to take a dip in a secluded lake or waterfall, say what! Hiking is great, but to get to some of these places would take days.  
Off-road vehicles is anticipated to grow at 7% CAGR between 2021 and 2027. Market Growth
4x4ing Back Country Roads Summer & Spring
Albeit most love to go off-roading in the summer months and the spring. Showcasing fresh buds on the trees, birds, bee's, bear's all waking up to the warm sun. Truly has to be one of the best times for getting out and hitting the back roads. Although off-roading in Merritt BC, Canada is a year round sport. Many people will find that the warmer months are more ideal. Nature enthusiasts will love the abundance of wildlife found in the back roads. Summer is great for overlanding off-roading. Taking your time with longer trips, staying at campsites, sleeping in tents, or just outside under the stars. Truly bare necessities! 
Nicola Valley Off-Roading in The Fall 
Authentic natural environments is my favorite time to go off-roading. Getting out on the back country roads is truly exhilarating for all extreme adventurists. Along with being a bit cooler, fall colors will take you by surprise. Noteworthy, the Nicola Valley is renowned for its Indian Summers, with comfortable warm days and cool nights. Which makes this an ideal time for day trips, picnics, hiking, and just enjoying the scenic beauty. Rocky off-roading in the fall is a lot of fun, but may require a certain skill level. 
Off-roading in the Winter 
When temperatures start to dip and snow is starting to cover your favorite trails in the Nicola Valley. This doesn't mean you have to put your Jeep or yourself in hibernation for the winter. Truly, 4×4 off-roading in the snow can be an extremely enjoyable, extreme adventure for those who are up for the challenge. Even if you a planning a two hour tour in the back country or an all day one. Or like us, go long into the night.  
Off-roading weather conditions in Merritt BC 
When off-roading in the winter, know what you are up against. Understand and be able to identify the different types of snow. Furthermore traversing different snow consistencies will require different driving techniques.  For example, there is hard, icy snow located on north-facing slopes. Soft snow that is sitting in the sun. Knowing that trying to stay on top of soft and dry snow is often harder than driving over wet and heavy snow. Truly plan your course accordingly before embarking out in the backcountry.
Must Have – 4×4 Compass
Useful Tip
Airing down your tires is an effective way to increase the amount of traction and displacement your vehicle has on slippery, icy surfaces. Moreover by reducing the amount of air in your tires, more surface area of the tire will touch the ground.  As a result, gives a higher level of traction and displacement. Further, it is easier to stay on top of the snow,  preventing you from spinning out and digging yourself into a hole. 
Snow Tires in the Nicola Valley
Investing in a set of snow tires is perhaps the best way to avoid skidding and sliding on icy trails. Snow tires are specifically designed with deep treads that have larger gaps to optimize traction when driving on snow and ice. Remember, if the road is slippery, you will have less traction. Your tires simply can not grip the ground well when it is wet.
The lighter your Jeep is, the easier it will be to stay on top of the snow and avoid sinking into the soft surface.
Know Your Limits
I can not stress the importance of knowing your limits. Moreover know your vehicles limits. If you are just starting to adventure in the back country. Try low lying roads on dry tracks. Even better, bring a well seasoned off-roader with you or team up with a well seasoned off-roader. Fact,  walkie-talkies are a must. Bring a friend, preferably in their own vehicle.  If you have a break down it could be many hours before anyone finds you. Cell phones do not work here. Keep water, food, flashlights, long distant radio, extra clothing even a flare gun. 
Pay Attention to Traction
The biggest hurdle beginner off-roaders face is figuring out how traction works. Traction is one of the most important things you need to understand when off-roading. When you lose traction, you run the risk of having your truck spin out of control or go off the trail. 
Traction basically means how well your truck's tires are gripping the ground. That is why tires with deeper tread have better traction—the deeper tread allows the tires to better grip the ground. Important to know,  if the road is slippery, you will have less traction. Tires simply can not grip the ground well when it is wet. The same goes for rocks. The less traction you have, the more important it is to accelerate smoothly. 
Practice More Often
Get as much practice as you can. The more you practice, the better you will be at off-roading. You don't have to practice every day—you might have obligations like work to take care of. However, you can set aside a few hours every weekend to practice your off-roading skills. Find trails near you that you can use for practicing. 
In Conclusion
Discover some of the most beautiful, scenic, natural place's found right here in Merritt BC. Canada.  If you like adventure and challenges, you will enjoy off-roading here in the Nicola Valley. Meet you on the trail.
Off-Roading in Merritt BC Canada
Nicola Valley 4x4ing
#merrittmatters
National & Provincial AWARD WINNING Travel and Tourism Guides
"Experience Community Program" is a small and rural community authentic content marketing program.  Therefore it is a product of the EH? Canada Marketing Group.  Contact us today to bring this award winning community program to your region.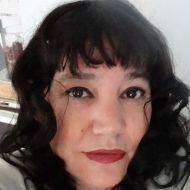 Latest posts by Tania Stewart
(see all)
https://experiencenicolavalley.com/wp-content/uploads/2021/10/blogjeepn-1.jpg
480
640
Tania Stewart
https://experiencenicolavalley.com/wp-content/uploads/2018/05/merrit-nicola-logo-01-300x254.png
Tania Stewart
2022-05-01 18:40:54
2022-05-02 04:12:42
Off-Roading in Merritt BC