Planet Hair and Spa serving the Nicola Valley, BC

Merritt Planet Hair & Spa Re-Opening Covid 19 Style
Planet Hair & Spa's Grand Re-Opening
Were You Go To Get Your Locks On!
Up-date on Planet Hair and Spa in celebration of their 25th Anniversary. 
Planet Hair has persevered by adapting and growing during these troubling times. All the while keeping their fundamental values, "Customers are #1".  Planet Hair and Spa has re-positioned itself with a fresh new look.  While most people don't consider the impact our clothes have on our environment, Kathy has truly thought of this. She understands, that more people are becoming aware of Textile Waste and its damage to our environment. Re-cycling with some re-thinking is what Kathy Castro is bringing to her spa! Additionally, as you are getting a great hair style, you can update your wardrobe with Vintage–retro  clothes. 
Vintage clothing offers a chance to explore personal style. Tania Stewart.
Vintage–retro fashion is still going strong in terms of clothing, footwear, and accessories. 
According to the Canadian Lock-down Orders
Due to Covid 19 Kathy Castro owner and operator of Planet Hair & Spa located in Merritt British Columbia had to close her doors . As a result many loyal clients have to suffer through a time of "nasty bedhead hair".  Due to circumstances out of Kathy's control, little options were available, but to try and turn a negative into a positive. Hence the re-vamp, re-decorate,  and re-paint of her salon. Having known Kathy for many years, one thing is for sure when talking about Kathy Castro, she rarely lets bad news take her down. 
It is important to note that Planet Hair and Spa is truly an Experience Nicola Valley venture and has always been my personal favourite place to get my "do" done.  However, what really makes my haircut experience so special is the opportunity to connect and socialize. Incidentally, I was also blessed to have Kathy as my first guest on the "Nicola Valley Talk Show".  
Merritt Planet Hair & Spa Re-Opening Covid 19 Style
Not only was I very fortunate to have Kathy as my first guest on the "Nicola Valley Talk Show", I was able to see first hand the work and time that was put into re-decorating her business.  I applaud Kathy and her husband Paul for taking on this massive undertaking. Despite having to close its doors, with little warning, Planet Hair and Spa has re-positioned itself with a fresh and new look for opening day.  
Additionally re-vamping Planet Hair & Spa beauty products display 
When speaking about beauty products Kathy has traveled the world and has done her research. In all honesty, I can say that with all of Kathy's years of experience she is able to seek out the best beauty products. The fact that Planet Hair stands by their products is just another way they stand behind their service. Kathy understands that hair care is important hence the large selection of products her shop has on display. However, Kathy does ask that all clients do not touch the products because of the COVID 19 safety protocols and, instead, ask to see them. Look, inquire but do not touch.  

Not only does Planet Hair and Spa provide haircuts, colours, and streaks. They also provide some of the best "products" to keep your hair healthy", Tania Stewart.
To illustrate the vast range of products available 
The products available are many. Too many to list here. But, since summer is coming, they do have some suntan lotion made from hemp that is gaining some good reviews. Then there is the line of AG hair products on her shelves which will take care of your hair. Some of the brand names lining the shelves include "Designer Skin", "Fiesta", "Rusk", "Reuzel" and "Nioxin".  Whenever you are wanting to tame or inspire your curls then take a look at "DevaCurl".  Planet Hair & Spa has many of things a person would want for hair and skin care. 
Additionally Planet Hair & Spa offers a wide range of styling items
Equally important are the styling items available like straighteners. For you newbies those are the hot curling devises we use to keep our hair style going. In fact Planet Hair & Spa is a one stop shopping place to purchase everything your hair desires. Not to mention that a coupon or beauty product would make for a great gift!
When re-opening social distancing is key 
Kathy has made sure your health is number one when visiting her shop in the Nicola Valley. She has her staff well trained and equipped with all the protective equipment including masks, and head visors. Social distancing will also be respected in her shop with only 3 hair stations operating at one time, which is every second chair in operation.
The separation of the chairs will provide safe social distancing. Truly making sure all clients are safe Kathy has all work stations social distanced as well as in client's waiting room space. Moreover making your experience stress-free, relaxing while providing assurance for every one's safety. While giving her clients the needed care and beauty treatment they have been waiting for. 

It is always a Great Experience!
Everyone I talk to about Planet Hair & Spa tell me that Kathy has a way of making you feel like you are their favorite client. Whether it is your first time in her chair or your five-hundredth time having your hair done Kathy makes you feel comfortable and welcomed. What makes this hair salon and spa stand out is truly how gracious Kathy and her team are for having you as a client. 
Without a doubt Kathy is one of the most determined business minds I have been fortunate to know. A fashionista, trend setter, entrepreneur and let us not forget an amazing hair stylist.
CONTACT US:
Planet Hair & Spa
2040 Granite Ave,
Merritt, BC V1K 1P3
(250) 378-5558
***
Award Winning Nicola Valley Travel and Tourism Guides
"Experience Community Program" is a small and rural community authentic content marketing program. It is a product of the EH? Canada Marketing Group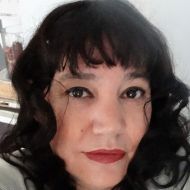 Latest posts by Tania Stewart
(see all)
https://experiencenicolavalley.com/wp-content/uploads/2020/05/sgnplanethair.jpg
851
1860
Tania Stewart
https://experiencenicolavalley.com/wp-content/uploads/2018/05/merrit-nicola-logo-01-300x254.png
Tania Stewart
2021-05-09 10:00:00
2021-05-09 22:20:12
Planet Hair and Spa serving the Nicola Valley, BC