Merritt Medi Spa Entrepreneur Spotlight: Anastaszia Cash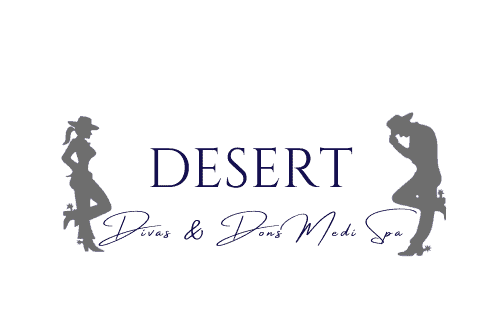 Merritt Medi Spa Entrepreneur Spotlight: Anastaszia Cash
Owner/Operator of Desert Divas and Dons Medi-Spa
Experience Nicola Valley's Sit-Down with one of Merritt's Newest Storefronts
Merritt Medi Spa : A couple of weeks ago I put together a promotion at Community Futures Nicola Valley. I wanted to promote some local women entrepreneurs here in Merritt BC for International Women's Day on March 8th. This was how I met the owner and operator of Merritt's Desert Divas and Dons Medi-Spa, Anastaszia Cash.
Merritt Medi Spa Anastaszia Cash
Anastaszia was a fantastic collaborator to work with during the International Women's Day promotion. We wound up having a huge success over on the CFNV social media; but I could tell there was a larger story at hand and I wanted to investigate for myself. Luckily, I write a series of articles about Nicola Valley entrepreneurs on Experience Nicola Valley!
Merritt's Desert Divas and Dons – The Beginning
Upon request for an interview, Anastaszia made arrangements quickly and easily. I got a sit-down interview spanning about an hour, as well as a guided tour of the Medi Spa! During our interview, I learned more about both Anastaszia and her husband Wes, who helps run this Merritt Medi Spa. They had an unreal story to tell, and I was honoured to be given the opportunity to hear it.
Meet Wes and Anastaszia 
Wes and Anastaszia's career moves led to bicoastal American opportunities in New York, LA & San Jose. Wes was in international demand as a body builder and a fire suppression technician. Anastaszia had made a name for herself as an international gospel preacher, martial artist and master in the beauty industry.
A Long Road Leads to the Nicola Valley
A string of back to back, multiple car accidents, however, would interrupt their plans with countless surgeries. Wes, in particular, endured a broken neck & back. Anastaszia with a severe brain injury, two back to back heart attacks and kidney issues.  Anastaszia and Wes found their previous lifestyles unsafe to continue to pursue, so bottom line – things had to change. A relocation from the Vancouver area felt like a fresh start because the couple found the big city was lacking a personal touch.
Community: The Missing Ingredient
During my interview it became clear, time and again, just how much the Desert Divas couple value community. For example, since opening, first responders and military personnel receive 20% off all services. Anastaszia works closely with members of Kids Play Foundation to provide scholarships for youth in need, and she's even networked with shelters and care centres across the BC interior to provide restorative services for people who may be bearing the scars of abuse.
And There is More Too!
As I was wrapping up this article, Anastaszia contacted me about another initiative she has taken on. In response to the growing reports of dangerous activity in BC, she wanted me to inform readers of a secret "menu item" when it comes to a "desert facial".  Anastaszia prides her patrons somewhere safe and secure to wait if they're concerned that they might be being followed or harassed.  Desert Divas staff will contact authorities if requested. 
It's a lifestyle centered around bringing good to those around you – and I found it very inspiring on a personal level.
A Desert Diamond in the Valley
This commitment to community is inspiring! But how does the Medi-Spa itself stack up? Admittedly, I felt a little out of my depth here; as a rural twenty-something boy, writing about spa life. But where familiarity fails, research prevails, so I hit the web and studied as much as I could in advance of my interview. As far as my newly enriched understanding could tell, Desert Divas and Dons represents a world class experience!
Technology At Work
The technologies at work here are huge, international names; treatments like OxyGeneo and DermaStamp are available at a price point that Anastaszia says leaves enough savings for her coastal clientele to commute down and see her. The medi-spa itself is Health Canada certified, with a massive emphasis on safety, sanitization and professionalism.
A Passion Stemming from Personal Experience
Anastaszia has spent several years working in what is considered the beauty industry. However, there is significant stigma against the industry. One point in case, vanity can lead to body issues and negativity. Admittedly, I used to see things from that angle myself. Anastaszia however, relates the procedures she performs back to her own life and previous experiences with abuse. She sees opportunity for people to find a fresh start by healing wounds and erasing pain – both physically, and emotionally. In her own life, aesthetician work has helped her find confidence and start again.
A Learning Experience
I came to the Merritt medi-spa feeling a bit out of my depth. Someone with my lifestyle, I had figured, is going to be a pretty unlikely client. But the experience I found here was surprisingly genuine, deeply sincere and honestly kind of moving. I wound up specifically appreciating the joie-de-vivre on display here at Desert Divas.  Anastaszia and Wes have lived a tremendous story together, and while pain has been a significant part of their story, they refuse to let it be a story of pain. It's a huge distinction, and it's one I don't know if I understood before having this meeting. 
In Conclusion
Anastaszia got in touch with me a few more times after the initial visit to see if I needed any help with the article? Anastaszia, also let me know she has taken more steps  to becoming a community leader. For example, Anastaszia Cash EDU, an education program for aestheticians that she developed herself is off to a great start. Her work with Kids Play Foundation is developing more and more each day, and she continues to seek local youths to provide mentorship at her spa, offering the opportunity to get Merritt residents a foot in the door on a valuable career opportunity. 
Merritt Medi-Spa: My Takeaways
For my own part, I got to make two great new friends! Wes and Anastaszia are welcoming and open, and their commitment to community is inspiring. Stigma is often attached to smaller towns like the idea that if you're not born here or raised here, you won't be given the chance to belong. Anastaszia and Wes admitted that upon first opening their business, some people were hesitant, but with time Merrittonians have come to appreciate that it's the real deal! 
I left personally inspired to be more positive in my day to day interactions, as well. We're rarely given the opportunity to change the hand we are dealt, but we're always in charge of whether we accept it with a smile or choose to let it beat us. Thanks for the chat, and the words of wisdom, Anastaszia and Wes!
CONTACT US:
2101 Quilchena Ave, Merritt, BC V1K 1R6
(250) 936-9200
info@desertdivasanddonsspa.com
***
Award Winning Nicola Valley Travel and Tourism Guides
"Experience Community Program" is a small and rural community authentic content marketing program. It is a product of the EH? Canada Marketing Group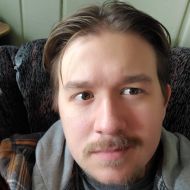 Latest posts by Joe Nemeth
(see all)
https://experiencenicolavalley.com/wp-content/uploads/2021/04/69f834_10e3e3cbd8044089bd450ee7e50728b3_mv2-e1619906527587.png
242
500
Joe Nemeth
https://experiencenicolavalley.com/wp-content/uploads/2018/05/merrit-nicola-logo-01-300x254.png
Joe Nemeth
2021-05-01 21:33:29
2021-05-03 19:12:45
Merritt Medi Spa Entrepreneur Spotlight: Anastaszia Cash