Tire Shop in Merritt – Nicola Valley Mechanics

Tire Shop in Merritt – Nicola Valley BC Canada Mechanics
Fountain Tire Merritt – Tire Service in the Nicola Valley
Tire shop and mechanic service in the valley of Merritt
Fountain Tire is a preferred tire shop in Merritt BC Canada. This local mechanic automotive service station takes care of commercial and light car and truck automotive repair. And of course Tires, lots of tires. Fountain tire Ltd (Merritt) opened in Merritt in 2008 by Larry Ruttan.

Fountain Tire New Owners
In 2021 Jamie and Sheila Hatch will become the new owner/operators of Fountain Tire (Merritt) in British Columbia Canada. Jaime moved to Merritt from Drayton Valley, Alberta in 2018. He worked as assistant manager. Soon after Sheila and the kids followed.
Jaime is a red seal journeyman mechanic and has been in the industry for over 23 years. However, when he is not at work, he enjoys fishing, hunting and spending time with family. Therefore they have settled nicely into the Nicola Valley, so much so, they are members of the Merritt Speedway. Subsequently, their daughter, Megan, is a race car driver.
Merritt Speedway Stock Car Racing is well know in the Nicola Valley for its sense of community and family for over 30 years. The speedway is looking forward to when we can race again.
Sheila says, "The advantages of operating a tire shop in Merritt are that you meet so many different people from many walks of life. This community has a sense of family, everyone looks out for each other."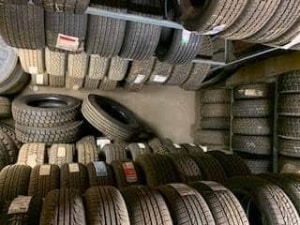 Sheila continues with, "And for us, because Merritt has several highways coming into it, we are able to assist those who need help when travelling through our beautiful valley. We have had the pleasure of helping out the travelling talent that come for various music festivals that run each year. Never a dull moment and Oh ..the weather!"
Meet the Owners
Sheila and Jamie Hatch, the owner of Fountain Tire Shop in Merritt, and their son Brandon, are like most of us, surviving Covid-19 by planning to get involved in community events. In other words they are really putting themselves out there expressing that we are all on this road together.
Fountain Tire Staff
Communities need to stick together to survive hard times. There is strength in numbers. At the tire station they have 7 staff in addition to 2 more red seal journeyman mechanics.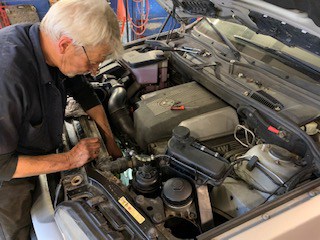 Tires For All Seasons
Whether you need tires for the highway, bush, logging truck or racing they have a wide assortment of quality tires. Tires for a range of budgets that best suit their customers. Fountain Tire in the community of Merritt BC is known to go the extra mile for their customers. Most importantly get them back on the road safely and in a timely manner.
Who is Fountain Tire?
Fountain Tire Ltd. is a Canadian company, founded in Wainwright, Alberta by Bill Fountain. The first store opened in 1956. As a result they have stores from B.C. to Ontario.
Contact Information
website: www.fountaintire.com
facebook: merrittfountaintire
email: f132@fountaintire.com
Phone: 250-378-2442
Tire Shop in Merritt
Nicola Valley Mechanic Station
"Experience Community Program" is a small and rural community authentic content marketing program. It is a product of the EH? Canada Marketing Group. In other words contact us for more information on how to start this program in your community. media(at)ehcanadatravel(dot)com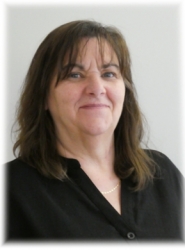 Latest posts by Susanne Snider
(see all)
https://experiencenicolavalley.com/wp-content/uploads/2021/01/fountain-tire-banner-merritt.jpg
240
640
Susanne Snider
https://experiencenicolavalley.com/wp-content/uploads/2018/05/merrit-nicola-logo-01-300x254.png
Susanne Snider
2021-01-29 03:49:42
2021-01-31 22:17:44
Tire Shop in Merritt – Nicola Valley Mechanics