Merritt Speedway BC, Canada – Stock Car Racing in the Nicola Valley

British Columbia, Canada – Merritt Speedway
The Home of Dirt Track Racing in the Nicola Valley
Merritt Stock Car Association located in the Nicola Valley
Just 8 km west of Merritt, BC, Canada on Hwy #8 you will find "The Home of Dirt Track Racing in the Nicola Valley", also referred to as the Merritt Speedway.  The 3/8 mile dirt track was established in 1991.  There was a lot of hard work, long hours and support of many businesses and individuals to make this happen.  As a result the track was ready for Stock Car Racers to try some dirt track fun on May 24, 1992.
Drivers can be as young as 14 years old
Merritt Speedway is operated by the Merritt Stock Car Association in the Nicola Valley.  It  is a family oriented Dirt track.  Drivers can be as young as 14 years old and, well, our oldest driver currently is 78.  He drives a Late Model Stock Car.  Hence, proving that you are never too old to play in the dirt.  We encourage members as well as the public to bring their whole family to the track. Members include racers from all over B.C.  Some come occasionally from Alberta and of course hometown favorites enjoy playing in the dirt at Merritt Speedway.
5 classes of Dirt Track Races
There are 5 classes of Dirt Track races to see, that is plenty of great family entertainment at affordable prices.  From Mini Stock,  4 cylinder Bomber (Sr and Jr),  6&8 cylinder Bomber,  Street Stock and Late Model. 

Swag Shop & Concession
We also  have a great concession serving up some great burgers, smokies, candies etc.  Also enjoy our  Swag Shop.  There is quite the variety of  items, magnets, hats, t-shirts in many colours and styles to choose from.   So between races, the chills, thrills and spills, visit one or both.     
Feel free to ask questions
When racing day is over at Merritt Speedway fans are welcome to come down to the pits and visit with the racers and pit crews.  Feel free to ask questions.  Some of our drivers would be happy to give the kids a ride around the track in their cars, safely of course.  There is also a campground area for drivers, family & friends.  Visitors are welcome after the days events.
Food Bank Drive and  Toy Drive
The Merritt Stock Car Association are proud to support those who may certainly need a little helping hand.  In the fall we hold a Food Bank Drive and a Toy Drive.  Fans are welcome to participate along with the club members.
Merritt Speedway Bill John Memorial Invitational
Our last race day of the season is on Thanksgiving weekend.  Merritt Speedway – Bill John Memorial Invitational, is named for the original owner of the land the track is situated on.  This is racing at its finest, racers come from Washington State, all over B.C. and Alberta to race on our dirt track. 
For more information check out
Nicola Valley Merritt Speedway
Merritt Speedway in British Columbia, Canada is one of the last few active dirt tracks in B.C. and the last to shut down each fall.
Come Catch the Action!
Merritt British Columbia Canada Top Travel Guides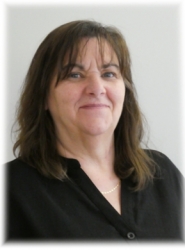 Latest posts by Susanne Snider
(see all)
https://experiencenicolavalley.com/wp-content/uploads/2020/05/merritt-speedway-flagstand-scaled.jpg
1024
1543
Susanne Snider
https://experiencenicolavalley.com/wp-content/uploads/2018/05/merrit-nicola-logo-01-300x254.png
Susanne Snider
2020-05-15 22:32:56
2021-08-28 12:36:50
Merritt Speedway BC, Canada – Stock Car Racing in the Nicola Valley