Racing in the Nicola Valley – Merritt Printing

Racing in the Nicola Valley with Merritt Printing
Merritt Printing plays many roles in the Nicola Valley supporting businesses and events
2020 has been hard on many business, and that is why more than ever it is important for all of us to support local small businesses
Racing in the Nicola Valley and Merritt Printing have both brought people together in Merritt BC and beyond for many years, not only to watch racing but in support of racing. Locals, out-of-towners and racers bring their family members and best buddies, some join the racers in the pits, most take a seat in the stands. All are reading and buying items printed by Merritt Printing. 
2020 has brought about many changes to the world, and it hasn't spared anyone or anything.  Racing has been delayed or cancelled, fans are left out, all are waiting and hoping. The effects reach even further, it affects services and businesses all over town.
Merritt Printing and Racing in Nicola Valley
You would not believe what just one business, like Merritt Printing, provides for Merritt Speedway.  Merritt Printing is located at 1951 Garcia St and is actually three businesses in one.

1951C Garcia St. – The Engraving and Sign Shop 
The Merritt Printing engraving and sign shop designs, creates and manufactures items for many Nicola Valley businesses and events including awards, signs, custom decals, custom t shirts and cups, plus many other items. Then there are the  USB's, key chains, shopping bags, buttons, the list goes on. As well, there is something we utilize a lot of at the track is 50/50 tickets.
Marketing Racing in the Nicola Valley
Services provided by the print shop to Merritt Speedway are sponsor signs, decals, magnets, bumper stickers, year end awards and championship jackets.  Plus all those signs that tell you what to and not to do, you know the ones.  A big seller at Merritt Speedway.
1951B Garcia St. – The Office Supply Store.
All your office needs are available here includes pens, pencils, art supplies, invoice books, paper, printer inks and toners. If it's not in store, its only usually a day away, that's pretty good for our little town.
Oh, and office furniture too, such as desks, chairs, filing cabinets, lamps, and more. 
1951A Garcia St. -The Print Shop
The services provided at the print shop are vast. The talented staff at the shop, can perform many jobs for your business and/or events.  Bring the item with you or email it in, it can be done. 
For simpler jobs like scanning and emailing projects, the staff is always available to assist and get it done. Bigger jobs like business cards, brochures, menus, custom invoice books, lock out tags and much, much more are designed and printed in house.
Laminating is another service provided by the print shop, whether it's a pocket card or a two foot wide by six foot item, it is all possible at Merritt Printing. If in doubt, just ask!
Racing in the Nicola Valley Printing
The amount of paper printed for the track is surprising. Print jobs include membership & car registration forms, membership cards, schedule cards, rule books, and full colour race day programs.
Support Your Small Businesses in Merritt BC
Sadly, that is just one business of many that the Merritt Speedway utilizes and one that is not getting orders from the track this season. 2020 has been hard on many business, and that is why more than ever it is important for all of us to support local small businesses.
We want to keep these services in town, not lose them to out of town sources. Come and visit Merritt Printing, you will be surprised at the many services they are supplying Merritt businesses. Drop in to the sign shop and say hi to your local Experience Nicola Valley Blogger, moi. 
Shop Local Merritt, you'll be glad you did.
Check out Merritt Printing
1951 Garcia St. Merritt B.C.  V1K 1B8  250-378-6808
www.facebook.com/MerrittPrinting/ 
Merritt British Columbia Canada Top Travel Guides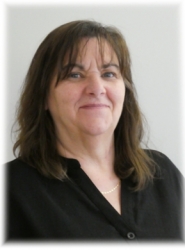 Latest posts by Susanne Snider
(see all)
https://experiencenicolavalley.com/wp-content/uploads/2020/07/cups-bumper-sticker-magnet-buttons-rotated.jpg
1706
1280
Susanne Snider
https://experiencenicolavalley.com/wp-content/uploads/2018/05/merrit-nicola-logo-01-300x254.png
Susanne Snider
2020-07-12 20:27:57
2020-07-14 17:53:04
Racing in the Nicola Valley – Merritt Printing