Reopening Clearwater Speedway- Merritt's Sister Dirt Track

Clearwater Speedway
Merritt Speedway Brings New Life to Sister Dirt Track
What happens when you are a member of a race track during a pandemic?
Clearwater Speedway – With no racing in 2020 anywhere including Merritt BC Canada, many racers were just vibrating, waiting, hoping, and dreaming racing. Well, good news for racing fans, the Merritt Speedway "the home of dirt track racing in the Nicola Valley"  helped resurrect a track that has been shut down since about 2006. That race track is the Clearwater Speedway.
How does Clearwater Speedway happen?
A few Merritt Speedway racers attended an event in Rimby, Alberta called The Covid Cup in 2020. They travelled 12 hours to the event and almost got rained out for the weekend.  Consequently, the Merritt racers were caught, at times, waiting the rain out, under a tarp in a torrential downpour. The question going around circles was, "Why are we here?" Followed by, "there must be a closer venue". Almost unanimously "Clearwater!" was said out loud. These five members got busy and had a soft opening of the dirt racing track in Clearwater, British Columbia, Canada in July of 2021. 
Clearwater Speedway was once a busy, fun dirt track
Located at  75 Camp Two Rd, Clearwater, BC, the race track came on hard times in 2006. At the time the support just wasn't there 15 years ago. In other words non-profit race tracks are a lot of hard work, insurance is expensive and there are never enough volunteers. Therefore it seemed like the right thing to do for the Merritt Speedway, who has been running consecutively for 30 years, to lend a hand and make it happen. 
Dirt Track Circuit in Pemberton, Merritt and Clearwater BC Maybe?
Currently there are quite a few Clearwater racers and their families that travel to Merritt to race. With a devoted racing community and more joining yearly, it's the right time to get things started. The property has a new owner who is truly on board with the restoration as he remembers attending events years ago. Clearwater Mayor and council passed the final adoption of the rezoning application for the speedway.
Clearwater Dirt Track 2021
Clearwater Speedway is a sister track to Merritt Speedway, and ran 6 races this year.
In particular there were three classes competed – Late Model, Street Stock and 4 Cyl Bomber.
While in Merritt we ran the regular amount of races this season – Late Model, Street Stock, 6&8 Cyl Bomber, 4 Cyl Bomber and Junior 4 Cyl Bomber. B.C. Micro Mini Sprints came out to play four races as well. This years race season is complete, the enthusiasm from racers and fans, even with Covid 19 safety protocols and restrictions, was very promising. The community support has been amazing, but local volunteers are still very much needed.
Contact:  Clearwater Speedway
Website: www.merrittspeedway.ca  or  www.clearwaterspeedway.ca
email:  merrittspeedway@outlook.com
Clearwater, British Columbia, Canada Dirt Race Track
Merritt Speedway, Merritt BC, Canada
Nicola Valley Travel and Tourism Guides
"Experience Community Program" is a small and rural community authentic content marketing program. It is a product of the EH? Canada Marketing Group.  Contact us today to bring this award winning community program to your region.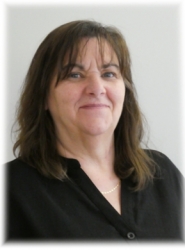 Latest posts by Susanne Snider
(see all)
https://experiencenicolavalley.com/wp-content/uploads/2021/10/Clearwater-Track-photo-by-Ken-Beckett-2.jpg
1000
1500
Susanne Snider
https://experiencenicolavalley.com/wp-content/uploads/2018/05/merrit-nicola-logo-01-300x254.png
Susanne Snider
2021-10-10 20:13:21
2021-10-10 20:13:21
Reopening Clearwater Speedway- Merritt's Sister Dirt Track