Lonestar – Country Music Musicians – Merritt Murals

Merritt Murals in the Nicola Valley
Country Music Band – Lonestar
"I'm already there," Lonestar Country Music Lyrics
The Merritt BC Murals is proud to feature the country music band Lonestar. It is a result of the band having one of the country music murals in Merritt BC Canada. First, before we move on, I would like to thank you for the QR download.  Secondly, I am excited to share their story. 
Whats In A Name – Lonestar
Lonestar hails from Texas, USA. Hence why the country music band first decided to name their band "Texassee", after their home state. But, soon later, they quickly changed the name to Lonestar. 
The Early Years Of Lonestar
Early on in the band's career, their sound was a mixture of honky-tonk and neo-traditional country influences. Consequently, Lonestar has compared their own debut album to the sounds of Merle Haggard and George Jones. However, soon later, their country music shifted towards a country pop sound with strong melodies and rich vocals. 
The band toured together first playing in Nashville in 1993, and by 1994 they were signed to BNA Records. They released their self-titled debut album in 1995. Their first single from the album, "Tequila Talkin'" reached No. 8 on Billboard's charts, and the album also spawned the group's first No. 1 song, "No News."
The second album that the band released was Crazy Nights in 1997, which produced another No. 1 with "Come Cryin' To Me," and three other Top 15 singles, including the No. 2 hit, "Everything's Changed."
A Band In the Making
In 1998, John Rich left the group to pursue a solo career, and Richie became the only lead singer. Despite the change, the band saw its greatest success with their third album, released in 1999. The lead single, "Saturday Night" didn't go very far, but the next single would be the band's first crossover hit. That song was "Amazed." The song spent eight weeks at No. 1 on the charts, and would eventually become a No. 1 pop song as well.
The Millennium was good for the group as well, and they released I'm Already There, with the title track becoming another monster hit, and their Greatest Hits collection, From There to Here: Greatest Hits.
In early 2007, lead singer Richie McDonald announced that he was leaving the band to pursue a solo career. The other three members had to debate whether to try to replace him or just split up. They opted to look for a new lead singer. Cody Collins, who was introduced at a Nashville Showcase in September 2007, then came on board.
The newly formed Lonestar released a Christmas project, My Christmas Wish, with Cracker Barrel as their first release with Collins as lead singer.
Collins left the band in 2011, which is when McDonald returned to the group. The band's then released "The Countdown," which hit the charts in late 2012. The song is included on an album titled Life as We Know It, which came out on June 4, 2013. In 2014, Lonestar announced they would release their tenth album, Never Enders.
The band's influences include Alabama, The Eagles, and Restless Heart.
Lonestar Fun Facts
McDonald wrote quite a few of the band's songs more recently, but also wrote "Everything Changed," and "When Cowboys Didn't Dance" from the band's early years. Some of his later contributions include the smash "I'm Already There," "My Front Porch Looking In," "Let's Be Us Again," and "Mr. Mom."
Rich wrote the early hit "Come Cryin' to Me," and "Say When."
Britt wrote the early hit "Running Away with My Heart."
Top Lonestar Songs
"Amazed"
"I'm Already There"
"No News"
"What About Now"
"Come Cryin' to Me"
/www.thoughtco.com/profile-of-lonestar-932366
n another first, a member of the band — Dean Sams — produced the entire project. "I love to produce," he says. "I've been doing it for years, producing young talent and helping them get record deals. It's an important part of who I am and my future. I am thankful and appreciative the guys in the band believed in me and gave me this great opportunity to produce this record."
Known for merging their country roots with strong melodies and rich vocals, Lonestar, comprised of Richie McDonald (lead vocals), Michael Britt (lead guitar & backing vocals), Keech Rainwater (drums), and Dean Sams (keyboards & backing vocals), has amassed RIAA-certified sales in excess of ten million album units since their national launch in 1995, and achieved ten #1 country hits including "No News," "Come Crying To Me," and their crossover smash "Amazed" (which was also #1 on the Billboard Hot 100, the first record since 1983's "Islands in the Stream", to top both charts). The band's awards include a 1999 ACM Single of The Year for "Amazed" (the song also won the Song of the Year award), and the 2001 CMA Vocal Group of the Year. With over a 100 dates worldwide per year, they are celebrating over 20 years together. Lonestar's highly anticipated CD, Never Enders, features ten new original Lonestar songs that bring the band's trademark sound into the contemporary arena.
This is The Band Cave, home away from home for all four members of Lonestar. For more than 20 years they've logged countless miles touring throughout the world, released several Platinum-selling albums and ten No. 1 singles, earned ACM and CMA awards and inspired rave reviews as far away as London, where The Guardian proclaimed them exemplars of "country's greatest strength: picture-painting, story-based, tear-your-heart-out lyrics that are the most direct and lucid in popular music."
Yet all roads lead back to The Band Cave, where lead singer/guitarist Richie McDonald, lead guitarist/singer Michael Britt, keyboardist/guitarist/singer Dean Sams and drummer Keech Rainwater wrote and rehearsed songs for their tenth album, Never Enders, each one crafted impeccably yet as raw and soulful as all four members' Texas honky-tonk roots.
Lonestar's new album #NeverEnders is available today! Order your copy today here: http://bit.ly/LSNeverEnders
Music Awards Before The Merritt Murals
As a result of their sound, they released their self-titled debut album in 1995. After that their first single from the album, "Tequila Talkin'" reached No. 8 on the Billboard Charts. Above all, their proudest moment,  the album produced the group's first No. 1 song, "No News". 
Likewise 1999 Keeps Bringing Success
In 1999 they won the ACM Single of The Year for "Amazed".  That was quickly followed up in 2001 with the CMA "Vocal Group of the Year". Then came the 2017 Peoples Choice Award for "Favourite Country Group". After that, and most impressively, they amassed sales in excess of ten million albums. 
Most Recognized Country Music Songs
For instance Lonestars most recognized songs include… Amazed, Tequila Talkin' , No News, I'm Already There, My Front Porch Looking In, What About Now, Walking In Memphis, Mr. Mom, Lets Be Us Again, as well as Every Little Thing She Does.

In Short  – The Band Rocks It
The original 5 band members first began touring and playing together in Nashville in 1993. And by 1994 they were signed by BNA Records. Certainly a big moment for them.  The band included members Richie McDonald, John Rich, Dean Sams, Michael Britt, as well as, Keech Rainwater.
Richie Vance McDonald
Feb 6, 1962 · Lubbock, TX, USA.  Country music singer/songwriter, as well as, the lead singer from 1998 until his departure in 2007. Also co-wrote several of the band's singles, and sang lead on all but one of them. Richie rejoined the band in 2011.  
John Rich
Jan 7, 1974, Amarillo, TX.  From 1992 to 1998 John was a member of the band. He played bass guitar and on some songs he was the lead vocalist. After departing from the band, Rich embarked on a solo career with BNA Records.  
Dean Sams
Aug 3,1966. Garland, TX, USA .  Keyboards & backing vocals. Also an actor and composer, known for "Maybe Someday"," Cedar Cove" and "Static".
Michael Wayne Britt
June 15, 1966. Fort Worth, Texas, USA. Lead guitar & backing vocals. Michael, the actor, also shared his talents on the television hit daytime series," Days of Our Lives",  as well as,  a stint as a comedian (2002).  
Keech Rainwater
January 24, 1963. Plano, Texas, USA. Randy Keech Rainwater plays the drums. Also, did a stint as an actor on "Days of Our Lives" and performed, " The Song that Changed My Life"(2012).
Cody Collins
Further more Cody Collins joined the group in September 2007.  
As A Matter Of Fact
First, both McDonald and Britt  appeared on " Wheel of Fortune"  recorded at the Grand Ole Opry house in Nashville, incidentally  both winning the bonus round.
In addition they respectively donated $61,000 to St. Jude Children's Research Hospital and $59,350 for Adopt-a-Platoon.
Lonestar Is More Than Country Music
Third, the group also appeared on The Price Is Right, June 17, 2010. They performed the show's theme song, along with a sample of songs from" Party Heard Around the World".
After that Richie, Britt and Rainwater were guest stars on "Honkey Tonk Central" 2014. 
Merritt Country Music Fest 
Because Lonestar performed at the Merritt Country Music Fest in 2005 (now called the Rockin' River Music Fest) we know them well. Not to mention that the band's amazing harmony, beautiful lyrics, and upbeat sound attracted country music fans from around the world to our community of Merritt.
Lonestar sums it up best " True country music isn't about music that the fans like, it's about playing what's in your heart and soul." 

Country Music Capital of Canada
As of  January of 2009, the CCMA signed an agreement with the Merritt Walk of Stars to establish a physical venue in Merritt BC celebrating Canadian country music. What we see today, as a result of this agreement, is a beautiful venue with a culmination of plaques, artifacts and exhibits from inductees of the past, present and future.
Downtown Merritt Murals
Downtown Merritt provides visitors a unique experience when exploring our community. Certainly, there are the murals. The Merritt Mural Project was created in 2005. The Merritt BC Murals were part of a successful program called, the "Merritt Youth Mural Project". A project designed for working with local young artists and " youth at risk". Merritt Murals were painted by muralist Michelle Loughery. 
Then follow up your sightseeing experience by browsing some of our local shops, cafes, historical pubs, as well as, Merritt's Signature Attraction, the Country Music Hall of Fame. 
In Short Come and Visit Merritt BC
Further more we encourage you to check out some of other murals in town too. Go ahead and download your favorite country music stars using the QR codes. Not to mention this also includes the Walk of Stars. Why? Because they too have QR codes. 
Moreover There Is More … 
Moreover feel free to learn more about Lonestar online at any of the other great pages including their website,  and Facebook page. 
Merritt BC Canada Mural Digital Walking Tour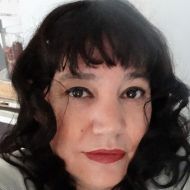 Latest posts by Tania Stewart
(see all)
https://experiencenicolavalley.com/wp-content/uploads/2019/05/lonestart-banner2.jpg
752
1500
Tania Stewart
https://experiencenicolavalley.com/wp-content/uploads/2018/05/merrit-nicola-logo-01-300x254.png
Tania Stewart
2019-05-07 16:05:02
2020-11-11 22:02:00
Lonestar – Country Music Musicians – Merritt Murals