Tanya Tucker – Country Music Superstar – Merritt Murals

Tanya Tucker – Merritt BC Murals
Find Tanya Tucker in Spirit Square in the Center of Our Town!
 "I know I've found…A place in space where I belong" Tanya Tucker
Merritt BC Canada Murals – Tanya Tucker made it center stage not only in major music venues around the world for decades, but right here in outdoor small town BC. Tanya Tucker's visage is on display right in the middle of our town in Spirit Square, a place often filled with live music. Tanya's flowing hair and engaging smile attracts a lot of attention, from locals and visitors alike. 
Merritt BC is the Country Music Capital of Canada, and besides the incredible live music we get here, our town is alive with large and colorful murals of both Canadian and American musicians and performers. As a result people come from far and wide to our see our murals and visit our music festival community.
"I'm the Singer, You're the Song…"
That song was on the playlist of my early adult years, I listened to it at the beach, driving down country roads, and at dances. I probably still have that vinyl album. In short, I loved her moody country/rock voice!
Consequently, Tanya has released almost 30 albums since 1972. It was during that year she released her first album "Delta Dawn".
And promises of more to come…
Tanya is considered a country singer, first and foremost, but crossed into the pop/rock genre and gathered more fans along the way. Her music was influenced by some major talents, including Patsy Cline, Elvis Presley, Loretta Lynn, the Eagles, and Glen Campbell. She was nominated several times for awards from the Country Music Association.
Her lifelong success has been marked with many Top 10 hits and Top 40 hits. In 2002, Tanya Tucker was ranked #20 on CMT's 40 Greatest Women of Country Music.


Edgy, Classic, Country
These three words head up Tanya Tucker's website. And they suit Tanya for sure.
Tanya Denise Tucker, was born in Seminole, Texas.  At the age of six she began taking saxophone lessons, then started singing. She knew from the time she was a child, that she wanted to be a country singer when she grew up. Tanya and her family lived in Arizona, then Utah, and then the family moved to Las Vegas, where Tanya performed regularly.
In 1972, Tanya had her first hit, "Delta Dawn" at the age of 13! Two more hits followed quickly, "Love's the Answer" and "What's Your Mam's Name". And soon Tanya was established as a major star.
MCA Records
In 1975, MCA Records snapped her up and a string of country hits followed.
Her music and image changed in the late 70's, widening into the pop/rock genre. The move was surprising to her fans, but was a successful career move over all. However things did slow down for Tanya and her life took several turns until the late 80's when she returned to country, but pop-styled, and this brought Tanya back to popularity.
"…I just reconnected with my fans, and gathered a few more — now I want to gather a bunch more! I'm not satisfied."


In 1989, Tanya Tucker released a "Greatest Hits" album, and she has continued to release albums and perform.
Her last album with new material was "Tanya" released in 2002. She more recently, in 2009, made a classic covers album, "My Turn"."You're gonna hear from me."
From news I read recently, after several years without an album release, Tanya has one in the works along with a documentary. It's a long time coming according to her fans.
According to my sources, like Country Daily, Tucker is very engaged when talking her upcoming projects. She says, "If I could do every album I wanted to do, it'd take me 50 years…I want to do a duet album, a classic album with classic songs, of course a Christmas album…And maybe a spiritual album."
"Hell," she adds, "I'm busier than a one-legged man in an (butt)-kicking contest, I'm telling you! I need about three or four more hands and about six more pair of feet. But I'm doing what I can do."
And here's a project Tanya seems very happy with…
"I used to be a wild thing…"
Country legend Tanya Tucker is launching her own tequila brand, Cosa Salvaje. The singer partnered with Elle France, the founder of Cosa Salvaje, which translates to "wild thing" in Spanish.
"I used to be a wild thing, now I just drink a wild thing!" Tanya Tucker said in a press release. "I truly love the taste of Cosa Salvaje and certainly wouldn't be partnering with it if it didn't pass my taste test… the agave and distilling process is environmentally conscious, so we're taking care of our planet too."
Each bottle of Cosa Salvaje tequila is made from recycled glass.
From Cision, and other sources…
Will Tanya come to Merritt?
She has been here already! More than once.
Tanya Tucker performed at our infamous "Merritt Mountain Music Festival" in the late 90's.  And she was in town in 2006 to unveil her stunning mural!
I would love her to visit again… Hey Tanya!
I checked her upcoming events list and although six out of thirteen are here in Canada, none are close enough to head to for an evening's drive…
So, we'll download some Tanya Tucker oldies, and listen while we cruise our town, checking out the mural tour with other country superstars- like Carol Dawn Johnson, Paul Brandt, Dolly Parton, and Elvis!
And when we stop for near the Spirit Square, we' ll check out the Walk of Stars too. But that's another story.
Merritt BC Canada Murals – Tanya Tucker
The Merritt Mural Project was created in 2005. The Merritt BC Murals were part of a successful program called, the "Merritt Youth Mural Project", a project designed for working with local young artists and " youth at risk". Merritt Murals were painted by muralist Michelle Loughery.
To visit Tanya's site, where you can listen to some of her music, click here.
For a list of songs by Tanya Tucker go to Songs Tube.
The Tanya Tucker Facebook 
Tanya Tucker on Twitter (27.600 Followers)
Other sources about Tanya: The Most Coveted, Wikipedia, All Music, and our own locals: Susan Roline and Melvina White.
For more info on our Canadian Country Music Hall of Fame, read Melvina White's blog. Melvina has been bringing live music to town for decades.
For more blogs on the many murals/artists scattered around our community, stay tuned to our Experience Nicola Valley site!
Come and visit!
Take in the Rockin River MusicFest, our country music festival, around the beginning of August every year.
Tickets sold out? Pop in to our weekly Open Mic at the Kekuli Cafe. Have a bannock while you are there….
Keep an eye on my Facebook page, Creative Community, to see what creativity is up in town.
And definitely tour the town of Merritt, to visit all our Country and Western murals featuring stars like Tanya Tucker!
As the Arts and Culture Blogger for Experience Nicola Valley. I am thrilled to talk about our live music history, our community public art-like the murals, and the participation of our locals and visitors to bring the Arts alive in the Nicola Valley!
Yours in creativity, Jano
Merritt Downtown Mural Walking Tour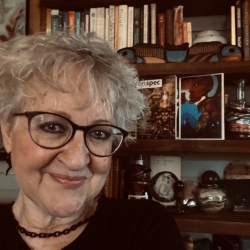 Latest posts by Jano Howarth
(see all)
https://experiencenicolavalley.com/wp-content/uploads/2019/05/tanya-tucker-johnsont-banner2.jpg
752
1500
Jano Howarth
https://experiencenicolavalley.com/wp-content/uploads/2018/05/merrit-nicola-logo-01-300x254.png
Jano Howarth
2019-05-09 06:00:27
2020-11-11 22:02:01
Tanya Tucker – Country Music Superstar – Merritt Murals