Canadian Country Music Legends in Merritt BC

Country Music Legends – Merritt BC Murals
Hank Snow, Wilf Carter (Montana Slim), Orval Prophet, and Catherine McKinnon
"I know when I was little, people would say, 'What are you going to be when you grow up?' And my first answer was, 'I'm going to be a singer, an actor, a nurse, and Barbara Ann Scott."  Catherine McKinnon
Merritt Murals and the Canadian Country Music Hall of Fame recognizes four Canadian Country Music legends in Merritt, BC, Canada. During the early years of country music they – Hank Snow, Wilf Carter (Montana Slim), Orval Prophet, and Catherine McKinnon – were at the forefront of the Canadian country music scene. As a result, all four country music legends grace a wall together, as a Merritt Mural, in Downtown Merritt. 
Short & Brief History of these 4 Legendary Country Music Artists
Hank Clarence Eugene Snow
(May 9, 1914 – December 20, 1999) Liverpool, Nova Scotia, Canada. Hank was well known for his lavish colourful sequin-studded suits. His career covered six decades from 1936–1996 spanning 50 years. During which he produced the self-penned number-one hit, "I'm Moving On". After a long and successful career Hank Snow was inducted into the Country Music Hall of Fame. the Canadian Country Music Hall of Fame and the Nova Scotia Music Hall of Fame.  To clarify, the induction into the Canadian Country Music Hall of Fame was not until 1985.
"I've had about 140 albums released, and I've done everything I wanted to do, " Hank Snow. 
Wilfred Arthur Charles Carter
(December 18, 1904 – December 5, 1996),  Port Hilford, Nova Scotia, Canada. Wilf Carter may be better known for his nicknames "Montana Slim" and the "Yodeling Cowboy". 
Carter was Canada's first country music star and widely acknowledged as the father of Canadian country music.
At the age of  86,  Montana Slim made his last concert tour called, " The Last Round-up Tour". As a result the country music legend played his last shows tin Nova Scotia, New Brunswick, Ontario, and Manitoba. Wilf Carter was later inducted into Canadian Country Music Hall of Fame in 1984.
Orval  William Prophet
(August 1922 – 4 January 1984) Edwards, Ontario, Canada. Orval Prophet was among the first Canadian country music performers to achieve a career reaching international borders. As a result of his mass appeal Orval was inducted into the Canadian Country Music Association Hall of Honour and in 1989 into the Canadian Country Music Hall of Fame. In short, his most recognized songs include, "Going Back to Birmingham" and "Judgement Day Express". 

Catherine McKinnon
(Born May 14, 1944) During the 1960's Catherine McKinnon was a Canadian actress, as well as, fast becoming one of the leading country/pop singers in Canada. Her acting career saw her in productions like the Turvey,  and "The Wizard of Oz".  Meanwhile her singer career won her a "Lifetime Achievement Award" at the East Coast Music Awards in 2012. Above all… she had a history of awards including Top Female Singer at the RPM Awards (1965) and Top Female Singer at the RPM Awards (1965).
More Canadian Country Music Legend Facts
First, there is the Hank Snow Home Town Museum located in Liverpool Nova Scotia, Canada. The venue celebrates Hanks life and work.
Additionally, there is Hank's foundation called the International Foundation For Prevention Of Child Abuse.  
Meanwhile Orval Prophet was the first Canadian country music artist to record in a Nashville studio.
Further more, during World War II, Prophet performed for the injured soldiers in Ottawa, Canada. Most importantly, or should we say most impressively, was the fact that Orval walked 38 kilometres (24 mi) from his home to the hospital to entertain the soldiers.
Merritt BC Canada Murals
The Merritt Mural Project started  in 2005. Furthermore, the Merritt BC Murals was part of a successful program called, the "Merritt Youth Mural Project". A project designed for working with local young artists and " youth at risk". Muralist Michelle Loughery painted the Merritt Murals.
Enjoy & Visit Merritt, BC, Canada
Downtown Merritt provides visitors a unique experience when exploring our community. For instance, why not follow up your sightseeing experience by browsing some of our local shops, cafes, historical pubs, as well as, Merritt's Signature Attraction, the Canadian Country Music Hall of Fame. Certainly, try to make some time to take in the Merritt Walk of Stars too. Each plaque features a hand print (and yes, there is one footprint), as well as, includes signatures of every featured country music performer.

Inducted into the Canadian Music Hall of Fame.
Canadian Country Music Hall of Fame honours country music artists, and broadcasters, living or deceased. The country music venue is located in Downtown Merritt BC at 2025 Quilchena Avenue.  That is to say that the music venue includes extensive biographical information on Canadian country music inductees.  Lastly, the country music attraction is open year-round for custom tours, as well as, it is open to the public on seasonally adjusted hours.
Merritt Canada Downtown Mural Walking Tour – Nicola Valley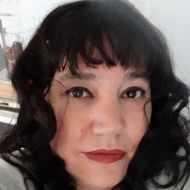 Latest posts by Tania Stewart
(see all)
https://experiencenicolavalley.com/wp-content/uploads/2019/06/legends-banner4.jpg
752
1500
Tania Stewart
https://experiencenicolavalley.com/wp-content/uploads/2018/05/merrit-nicola-logo-01-300x254.png
Tania Stewart
2019-06-05 09:04:42
2020-11-11 22:02:06
Canadian Country Music Legends in Merritt BC