Shopping Local in the Nicola Valley

Shopping local in the Nicola Valley
Sometimes easier said than done when you live in a small town.
"Shop for the experience that you get locally."
Shopping Local. Sometimes easier said than done when you live in a small town. I think most people would rather drive down the road to get something they need instead of heading out to a larger town. This is very true for Merritt, where you have to go "up and over the mountains" on a highway to go somewhere. But if we are honest, that isn't always an option. Especially when what we are looking for is a specialized product, or the projects we are taking on are larger, more difficult or a one off endeavor. And sometimes, we simply "need it now" and can't wait for something to be ordered.
I was recently approached by a lady, Shirley Reynolds, is a long-time resident of Merritt who likes to shop local. She started to tell me her story about how a local business, Home Hardware, had gone above and beyond for her and asked if I could share it. It is a perfect example of why so many really try to shop local in Merritt.
This is her story:
Going Above and Beyond
"This summer I had a project that I wanted to complete. I had some thick, plastic greenery stems that needed to be cut, and tried scissors, wire cutters etc. to no avail.
I popped down to Merritt Home Hardware near closing time, and asked if they could help me out. Larry and Dea at the service centre were up to the challenge. They tried scissors, then medium sized bolt cutters, but the stems were very thick and defied cutting. Finally, they brought out the big guns, a giant sized set of bolt cutters.
When they used this tool, the stems went flying. Luckily, the store had closed and no one was in the line of fire. They happily finished the task until success was achieved, even though their work day had technically ended. On top of that, they didn't even charge me for the use of the tools!
Great service and helpful advice is what I have experienced and received over and over again from the staff at our local hardware store. You can be sure that I will continue to give them my business. If you are new to town, shop local, give them a try, you won't be disappointed!"
The truth is, that was one of the first things I noticed even before I moved to Merritt.
Going the Extra Mile
My shop local story is a little different. I drove up to see my parents for a few days when I lived at the Coast. My parents live off the beaten path 15 minutes outside town and 5 kms up a very well maintained gravel road on top of a local mountain. When I pulled up the garage and got out of my car I noticed a loud hissing, and looked down to see one of my front tires rapidly losing air. I had driven over a large sharp piece of shale which had punctured my tire. Darn!
Knowing I only had a small donut spare, I pulled the tire off, put it in my parents truck and my Mom and I headed for town. There is a Kal Tire just as you come in to town, so we proceeded to head there in hopes they could fix it. It was getting late in the day and close to closing time, but I arrived and explained I was from the Coast and had to head home the next day. The gentleman behind the counter quickly said "no problem, come back in 15 minutes"!
A Quick Fix
We left, only to return 15 minutes later to a fully repaired tire ready to go. I pulled out my wallet to pay but was quickly told "no charge, have a safe trip home". I could only reply "what??" followed by "are you sure"? These people didn't know me, and I had disclosed I was from the Coast. Shouldn't they be charging me through the nose for my bad luck? Apparently not, the man smiled and told me to tell my parents to come in if they needed anything in the future. My parents reply was "yep, we will be back" and they were, again and again, they too choose to shop local.
I never forgot that day. And of course, when you have a good experience you tell everyone who will listen. Not only did I tell everyone at home, but my parents happily spread the word in Merritt. Even when I moved here 5 years ago (and probably 15 years after this experience) I remembered the kindness I experienced that day. Although I am sure staff has changed many times in the last 15+ years, my perception of the business never did.
There's No Place Like Home
These two experiences, while different, are what shopping local are about. I am constantly reminding people that even the large franchises here are owned by families, not just the small businesses downtown. The fact is that often the vast majority of businesses here in Merritt, are owned by the person next door. The parent you see at hockey, the kid who plays with yours, people on the PTA, the people you curl with, etc. When you support local, you support people in your community who just happen to have businesses that add to your life conveniences.
I encourage everyone, to consider where you shop. Support your neighbors. Allow local business the opportunity to price match. Consider the gas and time to shop elsewhere, is it really cheaper? What if you were a business owner? But more than that, shop for the experience that you get locally.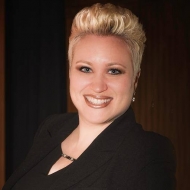 Latest posts by Meagan Preston
(see all)
https://experiencenicolavalley.com/wp-content/uploads/2019/02/11shop-local-e1551254832253.jpg
579
1200
Meagan Preston
https://experiencenicolavalley.com/wp-content/uploads/2018/05/merrit-nicola-logo-01-300x254.png
Meagan Preston
2019-02-15 03:58:32
2019-02-21 09:15:27
Shopping Local in the Nicola Valley