Merritt BC vs. Los Angeles California
Merritt BC vs. Los Angeles California
As I contemplated my cancelled trip to see a NHL hockey game, I wanted to see how different Merritt BC was with Los Angeles California?
When comparing the tale of two cities it all depends on how you look at things.
My Son and I had planned a trip from Merritt BC to Los Angeles, California to watch the Vancouver Canucks play the Los Angeles Kings but the Covid-19 outbreak got in the way.  This got me thinking about Merritt and deciding how it stacks up against Los Angeles.  So I set out to compare Merritt, BC vs Los Angeles, California.
"What a great idea ,Dad!"–Steve
The Travel Time Differences
The major difference is obviously population.  Merritt rings in at 7,200 while Los Angeles is slightly larger  at 4 million.  This difference does impact a few things such as traffic.  Whereas you can travel anywhere in Merritt in five minutes it takes a little longer in LA. 
Temperature Difference 
LA's temperature averages 22 degrees Celsius for the year but Merritt Canada only achieves these temperatures from late Spring to early Fall.
1. Hockey Arena Similarities
Both communities have an ice arena.  The Nicola Valley Memorial arena has about 750 seats and holds 1,000 if you add in standing room and the beer garden.  The Staples Center in Los Angeles holds 20,000+.  The Nicola Valley Memorial Arena is home to the BCHL's Merritt Centennials, the longest continually run franchise in the BCHL.  The Staples Center is the home of the Los Angeles Kings.
2.Beaches
Both communities have beaches.  However the beaches of LA are connected to nearby communities and therefore stretch out for miles.  Merritt's beaches are on Nicola Lake.
3.  Amusement Parks
Both communities have amusement parks.  Los Angeles's park is probably a little more famous than Merritt's.  However, when you are comparing Merritt, BC to Los Angeles , California there will be some differences due to scale.  Anyway here is the visual.
4.  Waterfront Walking Paths
The "Boardwalk" at Venice Beach is a very popular spot.  On one side you have the amazing beach and  the beautiful ocean.  Whereas, on the other side you have all the funky shops that have kept the sixties alive.  Merritt's waterfront walk is along the Coldwater River.  The river winds through a lovely grove of  trees.  On the opposite side are parks and large parcels of land (horses anyone). You can see there is a bit of difference in the number of people taking advantage of the two different walks.
5.  Higher Education
When comparing Merritt, BC to Los Angeles, California you have to consider higher education.  Los Angeles has UCLA with  a population of around 40,000 students.  Besides Undergraduate degrees it offers Masters and Phd degrees.  Merritt, on the other hand, has NVIT which has a student population of about 1200.  Its focus is on Indigenous studies.  All are welcome.  There are a handful of undergraduate degrees but no masters or Phd programs.
6.  Local Government
Both communities provide services to their citizens through their municipal governments.  As an example both governments provide fire, police, roads, parks, recreation, water, sewer etc.  Los Angeles provides these services to its 4 million citizens at a cost of 9.9 Billion dollars or about $2,475 per person. Merritt provides its citizens these services for $17 million or about $2,361 per person.
There is clearly one area in which the services provided are different.  With LA's average temperature being 22 degrees Celsius the chance of snow is very remote while Merritt experiences snow every year!
It's a Wrap! 
While there are some differences between Merritt, BC and Los Angeles, Ca we can see by this deep and thorough analysis that there is very little difference between the two.  So instead of spending big bucks going to LA you can come to Merritt and have lots of fun.
Merritt BC vs. Los Angeles, California
The Tale of Two Cities
Blogging in Merritt, B.C.
Creating your Merritt Canada stories and experiences for the world

Merritt British Columbia Canada Top Travel Guides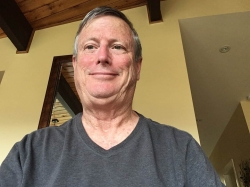 Latest posts by Tom Reynolds
(see all)
https://experiencenicolavalley.com/wp-content/uploads/2020/03/sc_exterior_11th_street_slide-a173cb8444.jpg
665
1130
Tom Reynolds
https://experiencenicolavalley.com/wp-content/uploads/2018/05/merrit-nicola-logo-01-300x254.png
Tom Reynolds
2020-04-27 18:31:40
2021-04-04 22:14:45
Merritt BC vs. Los Angeles California