Okanagan Circle Tours from Merritt, BC
Okanagan Circle Tours from Merritt BC
Similkimeen Okanagan Road Tripping – Part Two
One of many tours starting from the Nicola Valley
Okanagan Circle Tours – In my last blog I was talking about circle tours from Merritt, BC, in particular from Merritt to Princeton and then onto the Okanagan. The first part of the journey was from Merritt, BC to Princeton, BC, Canada.  While this trip is fun any time of the year the best period would be early to mid August.
On the Road Again – Okanagan Circle Tours From Merritt, BC
When you leave Princeton you want to head out on Highway 3 going east towards Penticton.  This is a gorgeous part of the trip as you follow the beautiful Similkimeen River.  While there are many points of interest along this route I will be only mentioning a few since this is only a two day tour.  
Our first point of interest is Hedley, BC, home of the Mascot Gold Mine.   The mine was closed in the mid twentieth century but was turned into a tourist attraction by the Province and the local first nations people.  Unfortunately the tours ended in 2018.  Despite not being able to take tours  anymore it is still impressive to see the structures that were put in place to mine the side of a mountain.
Stop #2-Circle Tours From Merritt, BC
While there are many choices to stop for lunch, one of my favourites is Bromley Rock Provincial Park.  This is a perfect spot for a picnic.  As well as  a great lunch venue you could also take a dip in the river.
Keremeos-The Fruit Stand Capital of Canada.
Keremeos is the last stop in the Similkimeen Valley on our Okanagan Circle Tour from Merritt, BC.  Most of the fruit stands in Keremeos  are the traditional type where the stands are selling fruit from their own farms which is not always the case in other areas of the Province. For example, in August you can get the best peaches because they come from the orchards behind the fruit stands.
While fruit is the main claim to fame for Keremeos, the Cathedral Lake Lodge is a must see.  Unfortunately you won't have time on this trip but do book mark it for another time.  The alpine hiking is inspiring.  As well there is plenty of time to do simpler things like reading your book in a comfy chair by the lake.
Penticton is next on our circle tour from Merritt, BC
Hopefully y0u have timed your trip so that you leave Keremeos by 4:30 or 5:00 so that you can make Penticton by early evening.  You will need to book a hotel for one night.  The more expensive ones are on Okanagan lake while more reasonable accommodation can be had near Skaha Lake.  
After you settle in you will want a bite to eat.  While they have all the fast food choices the Hooded Merganser is a spectacular place to eat.  While it is on the pricier side of things its location on the lake cannot be beat.  Otherwise you may want to try a winery on the Naramata Bench.  We've actually eaten at the Hillside Winery where we had an experience we will never forget.
When we arrived it was a beautiful evening.  However, the wind started to pick up and the clouds began rolling in.  At this point many of the diners left the patio to go inside, but not us.  The temperature was dropping and the waiters brought us blankets. The rain began in earnest but we were protected by a roof. We became the only patrons left on the rooftop patio.  As if the wind and rain weren't enough along came thunder and lightening.  It was truly spectacular.  By the way, the meal was great.
Day 2 starts in Penticton.
You'll want to be up early because this will be another fun filled day.  There are so many fun things to do from having a lazy beach day, winery tours, shopping and my favourite, tubing the canal.
For wineries the Naramata Bench provides 19 wineries in very close proximity to each other.  For shopping you will want to take in the mom and pop shops on Main Street. As well you will want to visit the funky galleries on Front Street.
Finally I do recommend the tubing.  If you didn't bring one you can rent one at Coyote Cruises which opens at 11:00 AM.  Allow three hours for the trip and 1/2 bus trip back.
Next stop on our circle tour from Merritt, BC is Summerland.
Summerland is split by Highway 97 with the commercial section on the west side of the road and the beach area down the hill on the other side of the street.  One of the main attractions is the steam train.  You have to be careful though because you might get robbed by bandits on horse back!  You need reservations and you may not get on board if you arrive too late from Penticton.
However not all is lost as downtown Summerland has some great unique stores in downtown.
Our Final Stop on our tour- Peachland
You have to plan your arrival in Peachland at dinner time because you will want to have the best dining experience in the whole Okanagan at the Gasthaus on the Lake Restaurant.
Whether you choose to sit on the beautiful patio with its flowers and trees or in the Bavarian style of the restaurant you will be impressed.  The food and service is also great.  As the last thing to do on this trip you will want to take in an Okanagan sunset,  Peachland has a stunning walk way that travels from one end of the village to the other.  Also there are many scenic spots to stop and take in the surroundings.  All in all this is a great way to end your trip as you prepare to head back to Merritt, BC
This Tour Ends
While this tour ended it is obvious that Merritt is a great place to use as a base camp for circle tours.  After all there are eight roads leading into and out of Merritt.
Okanagan Circle Tours from Merritt BC
Similkimeen Okanagan-Part Two
Nicola Valley Travel and Tourism Guides
"Experience Community Program" is a small and rural community authentic content marketing program. It is a product of the EH? Canada Marketing Group.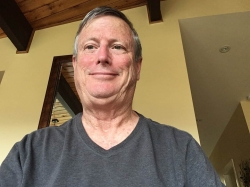 Latest posts by Tom Reynolds
(see all)
https://experiencenicolavalley.com/wp-content/uploads/2021/02/Bromley-Rock.jpg
803
1200
Tom Reynolds
https://experiencenicolavalley.com/wp-content/uploads/2018/05/merrit-nicola-logo-01-300x254.png
Tom Reynolds
2021-02-21 18:48:34
2021-02-28 19:22:33
Okanagan Circle Tours from Merritt, BC