Miss Vicki's Petals and Plants – Merritt BC Flower Shop

Merritt BC Flower Shop 
Miss Vicki's Petals and Plants Flower Shop
"Opening and running a flower shop feeds my soul," Miss Vicki.
The Merritt BC Flower Shop called Miss Vicki's Petals & Plants is located in downtown Merritt BC Canada. The flower shop serving the Nicola Valley opened on October 20, 2018. Equally as important, Vicki, calls the Nicola Valley  her home. When asked, "Why open a flower shop in Merritt," Vicki adamantly replied, "I wasn't going anywhere, this is my home." Thank goodness because Miss Vicki's Petals & Plants is truly a welcomed delight and is surely is an appreciated ambassador for Downtown Merritt.  
"The timing was right. I used to work in the florist department at Save on Foods here in Merritt," Miss Vicki.
Miss Vicki's Petals & Plants in Merritt BC. being very picturesque.
The sights and smells make any visit to Miss Vicki's Petals & Plants a special experience. The colorful blooming flowers and plants covering the walls and floors of her shop is a journey of rainbow colors and fairy tale scents. Go ahead, visit this Merritt flower shop and take a deep breath. Along with all the vibrant colors you are always welcomed with a warm smile from "Miss Vicki", the stores proprietor. 
Further more, Miss Vicki gives back to the
Nicola Valley Community. 
As a result of Miss Vicki's passion for the Nicola Valley, she is constantly donating to many organizations, charities, non-profits, and fundraising events through-out Merritt. One such example of Miss Vicki's fundraising efforts is her commitment to improving patient rooms at Nicola Valley's Gillis House. Secondly, she also donates to our very own "Merritt Centennials" with a free give away at every game. Thirdly,  this flower shop in Merritt has donated towards many organizations in lieu of silent auctions, the Nicola Valley Food Bank, Winter Solstice Powwow, Lower Nicola Indian Band Christmas Tree, and countless others.
"I believe in Merritt and our Downtown Businesses," Miss Vicki!
Recycling is key for this Merritt flower shop..
Vicki and Dee are very adamant about "Recycling". They are aware of the damage and added pressures people can cause on our eco-system and environment. They are working  to decrease landfills by recycling, reusing, and continually creating beautiful works of flower-art by recycling clients favourite or personal objects. In fact, Vicki encourages her customers to bring in a personal sentimental object to be the focus of their flower arrangement.  For example, a special favourite tea pot can turn into a floral center piece.
Shopping for a Single Rose or Planning your Wedding?

In fact Miss Vicki's Petals and Plants in Merritt BC can accommodate just about every occasion the Nicola Valley offers. Along with a vast selection of smaller flower arrangements, Miss Vicki's is able to also provide larger beautiful centerpieces for their customers.  Specializing in their customer's needs clearly indicates that Miss Vicki's Petals and Plants will go beyond what your needs are including a last minute bouquet of flowers, a handcrafted gift or a floral arrangement for your event.  
"Over the Moon with the support we have received from the community,"

Dee.
As a result of curiosity.
Dee, who works with Vicki,  joined the Merritt flower shop team two years ago. In fact, while browsing in Miss Vicki's shop one day she turned to Vicki and asked if she was hiring part time? Dee has 35 years of experience creating and arranging beautiful flower art work. While both are talented flower-ologists (not a real word) there is no hiding the respect and unity between these two very personable ladies.
The behind the scenes of a flower shop
Dee is often found in the back, creating beautiful flower arrangements. Her specialty, since Dee brings a lot of knowledge and talent to the floral business. Having lived in the Nicola Valley for the past 13 years her love for the community shows through her talent with outstanding floral creations. Truly exemplary!  
Furthermore every Friday while listening to Q 101 radio in Merritt, contestants can win a bouquet of flowers from Miss Vicki's. Tune into Q101 for more details. 
Additionally Miss Vicki's Petals & Plants showcases a wide variety of local artists.
This Merritt flower shop is also a big supporter of the local art scene in the Nicola Valley.  The fact that Miss Vicki's shop has numerous one of a kind hand-made artifacts is a testament to how special this shop really is. Additionally, you will be amazed at the number of local artisans within our community who's works are on display in her shop. Consequently I found myself perusing through Miss Vicki's shop finding an abundance of treasures. 
"There is so much talent within the Nicola Valley. It is truly amazing and wonderful," Miss Vicki.
Furthermore schedule enough time to take in everything.
Indeed Miss Vicki's Petals & Plants in Merritt BC Canada could be your one stop shop for floral and art. You will find cards handcrafted by Denise Weisse. There are custom built wood projects from Steamer's Junk. A wooden bowl crafted by Reece. And the list goes on and on.
Next you will be enchanted with an array of glass birds & gorgeous flower pots.
Understand that flowers can spark creativity.
Did you know that Van Gogh and Manet were inspired by flowers!? Miss Vicki and Dee every day create masterpieces. In fact Miss Vicki and Dee explained to me that on many occasions someone has come into the shop to help clear their anxiety or depression. Additionally it has been shown that indoor plants can help reduce stress levels. Makes sense!
To clarify flowers can improve your mood.

Here is another fact for you to digest. Did you know that flowers & plants in your bedroom helps people get a better sleep because of the natural aroma and their release of oxygen.  Subsequently, the time I spent in Miss Vicki's shop made me feel exhilarated and a calmness came over me, as if I  just had a mini vacation in a spring garden.
Accordingly having Plants & Flowers in your home.
Plants help purify the air reducing harmful chemicals throughout your home. Additionally, flowers help save money by having no need for air fresheners. Also flowers are environmentally friendly while purifying your air.  
In fact the number of local artisans crafts that are displayed throughout is magnificent & numerous. 
For instance you can find Twin Willows Glass Arts, Bev's Baggage Denim, Vicky's Whimsical Yarns, Squirrels New Chapter, Electric Art by Andy, Creations by Irene, Don Loewen, Twin Willows Glass Arts, and countless more.
Furthermore plants & flowers improve productivity.
Without a doubt people (animals) are more productive and have a higher level of concentration if they're near plants. It is said that having plants in your home or work space will allow you to be more focused throughout the day.
 Contact Us
MISS MISS VICKI'S PETALS & PLANTS FLOWER SHOP
Address: 2052 Quilchena B,
Merritt BC, Canada
V1K 1A4
Phone: 250-378-5575
Merritt British Columbia Canada Top Travel Guides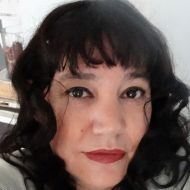 Latest posts by Tania Stewart
(see all)
https://experiencenicolavalley.com/wp-content/uploads/2020/01/mainimagev.jpg
720
1280
Tania Stewart
https://experiencenicolavalley.com/wp-content/uploads/2018/05/merrit-nicola-logo-01-300x254.png
Tania Stewart
2020-02-08 22:34:55
2020-11-11 21:30:29
Miss Vicki's Petals and Plants – Merritt BC Flower Shop