Art for Children Show in Merritt BC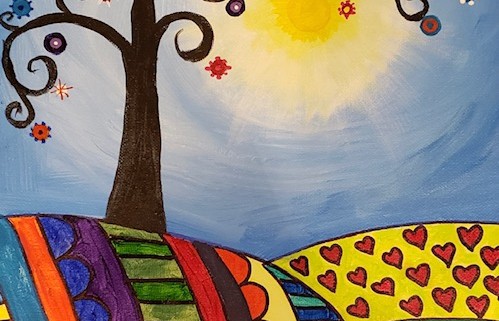 Culture and Art Show for Children
Merritt artists create inspiring art for children in our new Gallery Show!
"Out of inspiration comes curiosity, motivation, desire, and the creative process."
Art for children in Merritt BC is thriving! We asked our local artists to bring in, or create new art that would inspire children's ideas and imaginations. And we have had a wonderful response with over 25 artists participating in our five week-long show. It's up! It's fun and colourful! And it's on until 4pm, Saturday, March 14, 2020. Come on by!
How did we get so many artists to contribute to a show about art for children?
First, we put a call out to artists in the fall, through our membership newsletter, our local papers, and social media.
Then an email went out directly to most of the artists who have participated in our shows in the past, and a few we would love to gather into our active arts and culture community.
Lastly,  were our personal reach outs to those who popped in to see us at the Gallery, or who called in for questions, or met at events like Open Mic, and on the street! We did our best to reach out to as much of the Nicola Valley community as we could!
What's in our Art for Children show?
Of course, we have children in the art…
Art can inspire.
But a lot of the art in the show is meant to inspire children, of all ages- from babies to teens. We have paintings – watercolour, acrylic, and pastel…. depicting a variety of subjects like butterflies, undersea creatures, fanciful trees and mountains by artists Joel Reid, Fran McMurchy, Karen Otway, Michael Behrens, Shirley Reynolds, and Herta Klassen, Gale Simpson, and Diane Wandler.
Paintings, 3D pieces, mixed media…
We have 3D pieces, like Pius Chong's monkey and Amanda Pryzner-Dunn's folded steam engine (protected in a glass case). Kelly Reid brought in two magical fairy gardens made from a mix of materials, like a path of pennies, and a tiny tea cup.
There are mixed media pieces like Lin Butler Buchanan's stunning dark Sunflowers at Night, and Tina Barlow's The Laugh Love Tree. There are cloth and fibre art pieces like Cindy Trent's Circus quilt and Vickie Strom's bright woven wall hanging.
Amanda submitted paper cuts depicting three fairy tales. Can you guess them? Visit the show and see!
And we are displaying whimsical pieces like a Vicki's felt mouse, Barb Sayles' vintage dolls, and Pam Clark's adorable knit bunnies and chicks.
And My Topsy Turvy Circus Diorama
I jumped in myself for this show and created a five foot Circus diorama, populated with several dolls and puppets from my collection. They are dressed as jesters, clowns, mimes, trapeze artists, and horse trainers for the occasion. My favourite wooden Czech Marionette hangs high up in the Topsy Turvy Circus, attracting children to see the three ring performances. All in the imagination, of course. And I tried my hand at doll faceups, including a mime face on a Berenguer doll. Fun!
Art for children is one way to reach out to children.
As a life long educator, with over 30 years of interaction with children of all ages, I have realized how important inspiration is to the process of creativity and life itself. Out of inspiration comes curiosity, motivation, desire, and the creative process. Art is a very effective way to reach children! There are so many forms of artistic creativity that can appeal to children's natural interests and help them identify their own passions and life directions.
When I put the call out to artists I said:
"This show is about children and how we inspire them to take their own path- maybe art, maybe another passion. Think of Cindy Trent's quilt depicting the layers in the earth. Inspiration for quilting? painting? sculpture? photography? geography? zoology? ecology? writing? Art that stimulates the imagination. And not necessarily kids stuff."
And that's what we got! One gentleman was expecting art by children, or at least childlike art. And we certainly have on display some very cute art, and art that is appealing to the child in all of us! Our Art Buds teacher, Renee Hartwig, brought in her Bunny on a Hill painting that brings out the oohs and aahs in children and adults alike. 
"Interesting, beautiful, quirky, or socially conscious art"
But we have some sophisticated pieces that can stimulate great ideas for parents, grandparents, etc. on how to look for and choose art for a child's room. Or art for a living room or dining room (or waiting room, or educator's office) where children can be exposed to interesting, beautiful, quirky, or socially conscious art.
 
Even some of our local artists were challenged by the idea for this show! But it didn't take long, in this community of creative artists, to bring together over forty-five pieces of inspiring art for children. I am very excited and pleased with the wonderful responses, from the artists, and from the visitors, local and out-of-towners, who have come by the show already. 
We have art that stimulates, amuses, and soothes.
We had a great Reception the other night, complete with marshmallow squares, of course! But with chocolate, whipped cream and fresh orange toppings! Thanks, Diane! And thanks to Lin, Joel, and all the volunteers who helped put this show together!
Now that the show is up, the people are coming by with and without children. Thursday to Saturday, 12-6pm.
We have invited teachers to bring classes. (Just let me know! nicolavalleyartsgallery@gmail.com or Jano 250-315-3437)
Art for Children in Merritt, BC… Alive and Well! 
For more info on this show, or upcoming shows at the Nicola Valley Arts Gallery at the old Courthouse on Nicola Avenue contact me at 250-315-3437 or email nicolavalleyartsgallery@gmail.com
Jano Howarth, Arts Gallery Director and community supporter!
Art Things To Do in Merritt, BC
Check out some of our past Arts Gallery Shows
Join the Nicola Valley Community Arts Council! Tax receipt for Memberships and Donations! Online or pop in to the Gallery.
Jano's
Interested in doll characters and photo stories?
More on the Art for Children Show…
Bev Veale contributed an in-progress piece designed for a child's involvement… Come in and find all the animals!
Bev has been painting the flora and fauna of the Nicola Valley for decades. And she continues to contribute her support and show submissions! Anyone interested in an original Bev Veale, contact me!
NVCAC Vice President Karen Otway's colourful painting is both our cover photo, and our show poster. Thanks Karen!
And getting ready for the Topsy Turvy Circus kept me happily busy for days!
Get inspired with your children! Get a hold of a canvas, a fun item to paint, and get busy!
Art for Children in Merritt British Columbia Canada
Nicola Valley Arts Council
Merritt British Columbia Canada Top Travel Guides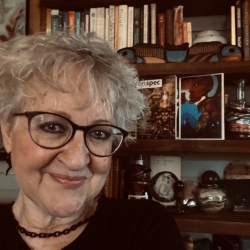 Latest posts by Jano Howarth
(see all)
https://experiencenicolavalley.com/wp-content/uploads/2020/02/20200120_175742.jpg
640
499
Jano Howarth
https://experiencenicolavalley.com/wp-content/uploads/2018/05/merrit-nicola-logo-01-300x254.png
Jano Howarth
2020-02-10 03:29:59
2020-11-11 21:40:10
Art for Children Show in Merritt BC