Open Mic Nights in Merritt, Canada

Open Mic Nights in Merritt, Canada
Open Mic'Apalooza Tonight!
Since last summer, Merritt, BC, has been hosting Open Mic Nights at the Kekuli Cafe.
There is a wealth of talent in the Nicola Valley. And we wanted a place for the locals and visitors to enjoy some of the musical talent. Our focus is family friendly, encouraging and accepting of all skill levels, and we continue by donation.
We are also supported by the Nicola Valley Arts Council, who contributed funds for a sound system just the right size for our Kekuli venue. 
And our first year of Open Mic Nights has been a great success…
Beginning of Open Mic Nights
The provenance of this Open Mic experience began in the Canadian Country Music Hall of Fame, on Quilchena Avenue. During the winter and spring of 2017, several of us encouraged musicians to perform there on Friday afternoons.
Robert Bertrand, newly local musician extraordinaire, came every week and was at times joined by other musicians. Guitars, banjos, violins, harmonica, and piano were played by Tina Vesper, Anna-Marie Forest, Willard Wallace, and others, both locals and visitors passing through. Musicians played on their own, or together.
The audience on those Friday afternoons was spare but enthusiastic. People showed up now and then, but not enough to make the performances more than a work out for the musicians, with a few coins in the donation box barely covering local transportation. And plans to put in speakers for the street, to lure people in, did not manifest in time to keep the afternoons going. How to continue, and in what form, was under discussion by those of us who loved the live performances.
On one Friday afternoon, Jeremy Ball took a seat in one of the empty chairs, while Robert Bertrand played.
And in a discussion with Jeremy, Robert, and the few of us there in the CCMHF, the seeds of our Open Mic took hold.
Jeremy's personal initiatives, with collaborators, then carried the thoughts of an open mic night to fruition.
Mr. Mic, Open Mic Host
Jeremy Ball has hosted the weekly Open Mic Nights on almost every single occasion since it began last August 2107.
A local himself, returning after he left as a young man to explore the world, Jeremy had musical experience, as a singer and a band member. His career as an educator was apparent in his hosting: managing the room with humor filled firmness, filling the gaps on a slow night with English, and other, language stories, and quizzes about music and local events.
And Jeremy sang a variety of genre- from opera, to Moon River to Coldplay's The Scientist, either alone or in duets.
But perhaps Mr Mic's most satisfying "job" at our Open Mic Nights, was bringing a variety of performances together to fill an entertaining evening of music and spoken word.
Local Performers at Open Mic Nights
OM has several regular performers. Robert Bertrand comes often. He is a stellar musician, performing
blues, rock and country with energy, skill, and experience.
Willard Wallace covers favorites from Neil Young, the Beatles and more. (And he has contributed
to OM's success, even providing his own sound system when he had a glitch with ours.)
Al and Denise bring a repartee that is as entertaining as their music.
Anita Wessel reads us amusing stories from entertaining authors.
The Strange Companions are a favorite when they come.
Michelle Etchart sings blues, show tunes and Basque honor songs.
Quade Lindgren shows up to perform often, with his own songs and favorites.
The younger generation of Lonsdales sing their own songs for us when they are in town.
And Jim West has been a consistent presence over the last couple of months.
We have dance, poetry, and music of such a variety, from Strings Plus duets, to opera, to bluegrass, to rap, to drum and flute music from First Nations.
We love our locals showing up to share with us.
Performers from Outside the Nicola Valley
Also, Open Mic Nights has had a stream of musicians and performers from other towns, other countries….
Sometimes it is arranged, like Jim and Carol, coming from the Shuswap. This duo runs a Coffee House themselves near Celista. And as Carol was a local herself for years, the night attracted friends in the audience and musicians alike.
Sometimes it is serendipity, with a musician passing through town who shows up on an Open Mic Night.
One night a musician couple stopped for gas at the Seven-Eleven across the street from the Kekuli Cafe and saw our OM sign. They spent the evening with us.
On our opening night, Blues pianist Murray Porter, Juno Award Winner, was in town filming a documentary with students at our local post-secondary institute, NVIT. He showed up and played on a borrowed guitar.
We love the visiting musicians. They provide variety and buzz.
It's Bobby Garcia!
And we love the nights that our own local stars show up, like Willard Wallace, Robert Bertrand, Paul Thomson, and of course, country and western singer Bobby Garcia!
Bobby has lived in the valley all his life, and has played music for most of it.
Bobby Garcia and Six More Strings has just released a new album. From Bobby's Facebook page, "My Cd is ready! These Boots is Available on ITunes, Spotify, Amazon, Google Play, and I have hard copies available for sale! Thank your for your support! Stream my music!…12 songs…"
Open Mic Night Fans
As with all events like Open Mic Nights, our audience is what makes it ongoing. And just as we have
regular performers, we have regular attendees. Like Donna and Doug who love all music events in town and rarely miss ours. And Mary Dickie, in her 90s, who arrives on her own or with friends. Another dozen or so show up week after week. All ages… 
Sure we have quiet nights. But we also have standing room only nights!
Open Mic Nights has its own Facebook page, where you can see what we have been up to, and what is coming next. We have a featured artist weekly and usually book them several weeks in advance.
Future of Open Mic Nights
Our host, and all-round talent, Jeremy Ball, is moving on to other adventures out of the valley. He will be missed. And missed a lot, by those of us who work with him and enjoy his many qualities.
One of Mr. Mic's last songs says it all…
"It's such a shame for us to part
Nobody said it was easy
No one ever said it would be this hard"
Open Mic Nights will carry on.
The Nicola Valley Community Arts Council continues its support. Kekuli Cafe is keeping the doors open.
The amazing staff at Kekuli will still be there. The Open Mic volunteers will continue to plan and implement the evening. And Denise Kearney (of Al and Denise) has committed to hunting down revolving hosts and featured artists.
And we have a young crew of workers for the summer months…including Amrit Ahuja, an auditory engineer with a future in sound and music. Hand him a mic!
Open Mic Nights…an ongoing successful program of music and spoken word in Merritt, Canada, in the beautiful Nicola Valley.
Keep coming! Good music is planned for the weeks ahead.
Come on in, if your haven't stopped in yet.
From out of town? Make Merritt a destination stop, there's lots to do here! And be sure your plan around a Friday night!
See you there!
Jano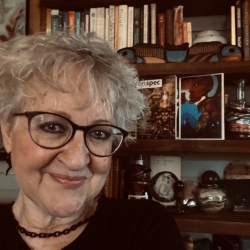 Latest posts by Jano Howarth
(see all)
https://experiencenicolavalley.com/wp-content/uploads/2018/07/DSC03547-1.jpg
1080
1914
Jano Howarth
https://experiencenicolavalley.com/wp-content/uploads/2018/05/merrit-nicola-logo-01-300x254.png
Jano Howarth
2018-07-14 00:00:54
2019-02-21 08:31:33
Open Mic Nights in Merritt, Canada