Bear Aware in Merritt BC – Black Bear Cub Update
Be Bear Aware in Merritt BC
Saving a Black Bear Cub in Merritt BC.
Black Bear Cub saved in The Nicola Valley, Merritt BC.
Bear Aware in Merritt BC Update: Remember I wrote a story about "Merritt" the black bear cub who was lost and confused wandering our city  a while back. Well, it is time for a "Bear Aware in Merritt" update.
Being Bear Aware takes a team
As a result of the joint efforts of the Northern Lights Wildlife Society, Hope Mountain , and the Conservation Officer Jordan Stewart – a  bear cub was saved and rescued in Merritt BC not too long ago.  This little "Cub" was wondering around for a week on the Bench in Merritt. Motherless, lost and alone the cub was surviving by eating from a tree full of fermenting berries by night. During the day the cub was sleeping high up in the branches of a local pine tree.  
"Bear"

awareness will come to you"

Tania Stewart.
Be Bear Aware in Merritt BC & "Who To Call?"
I remember  "Wild Bear Rescue" which was a TV show based outside of Smithers BC Canada. Being an avid fan of the show my automatic response was to call and see if they could help. My call was immediately answered by Angelika Langen. She, along with her husband Peter, and their grown children Langen/Landry's dedicate their lives to saving wildlife.  
There is a Conservation Hot Line?
Angelika informed me to call the Conservation Hot Line and save this black bear cub in Merritt BC.  During my call with Angelika she told me that the conservation officer has to first determine if the "cub" has not been taught to scavenge food from garbage bins. This being a learned behavior which can be a death sentence for a bear. Therefore, it is important to never leave garbage bins outside during a Canadian bear season.
In effect after due diligence.
Respectively the Conservation Officer spent a great amount of time with this black bear in Merritt BC.   After determining that the cub had not learned any bad behaviors, she was free to move forward with rescue and rehabilitation. This is were "Hope Mountain Black Bear Committee" became involved. It pays to be bear aware in Merritt BC when we can save a cub from harm.
"Merritt the Cub" was designated for rehabilitation.
Angelika Langen contacted me, letting me know that a volunteer from Hope, BC would contact me and make arrangements to come and rescue the "Cub". Indeed there is no way to explain the joy, happiness, exhilaration I felt receiving that call from Angelika that this little lost "Cub" was going to be rescued. There are no words to describe how I felt.
Notably within hours the rescue of a "Cub" was underway.
In fact I received  a call from Lydia Koot from the Hope Mountain Black Bear Committee asking me the exact location and area were the "Cub" has been last seen. Help was on its way. She let me know  Lydia Koot and Cecilia  would be in Merritt at 7:30 am. And they were exactly on time. 
In this case we needed to locate the black bear "Cub"
Although the day before, the cub was up in the tree. I swear. But when dusk arrived, the "Cub" had disappeared. So much for being Bear Aware in Merritt BC. Therefore, despite everything, we were all determined to locate the motherless "Cub."  After a bit of searching, and talking with community members. We were directed to a new area were the "Cub" had been sleeping and foraging. Be Bear Aware in Merritt BC was back on track.
As a result of  some very caring people we were able locate this cub.
Trapping this frightened orphan is another story. Because of his fear and mistrust of humans, capturing the bear unharmed became a waiting game. However I was told this is a good sign. The cub's actions indicated that this cub was keeping its wild side.
What there are two cubs?
Tragically this cub had a twin. After losing their mother both cubs found a safe tree in the back yard of a Merritt home. At least, in light of being orphaned, they had each other. The owner of this home observed both cubs sleeping together in his backyard tree. However, sad things happen, and one of the cubs was tragically hit by a vehicle and was found by someone walking their dog.
In Hope everything goes smoothly.
Without the help of many Volunteers.
Consequently everything came together. Diligence and perseverance is key. In spite of how tragic one feels and the overwhelming compassion one has for the mother and the other siblings death, there is still the hope of rescuing the orphaned cub. 
Bear Cub saved in Merritt BC.
With a bit of patience, stinky food and a precisely placed cage. This little black bear cub was captured around 7 PM. A bear cub was rescued and given a chance to live a long healthy life. Importantly we all need to take action and become "Bear Aware" more and more in Merritt BC. Notably realizing our habit's are contributing to the increase in bear conflicts. When bears start using the community as a foraging area for food we are in trouble. Unfortunately bears will lose their lives unless we correct behavior.  Leaving garbage out during bear season is a no no. Allowing fruit to ferment on trees is a bear trap. Once bears start equating humans with food, they are conditioned and lose their natural fear of us. Hence bear and human conflict.  Hence the bear is put down and not rescued in many circumstances. 
"Merritt" the black bear cub is a boy. The update is he is doing very well in his recovery and is settling in very well. He has a healthy appetite and seems alert." Northern Lights Wildlife Society.
Be Bear Aware in Merritt BC
Merritt British Columbia Canada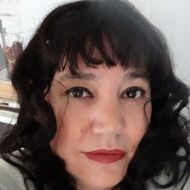 Latest posts by Tania Stewart
(see all)
https://experiencenicolavalley.com/wp-content/uploads/2019/11/cubblackb-5-e1580680725518.jpg
720
1280
Tania Stewart
https://experiencenicolavalley.com/wp-content/uploads/2018/05/merrit-nicola-logo-01-300x254.png
Tania Stewart
2020-01-20 18:41:07
2020-01-21 17:20:26
Bear Aware in Merritt BC – Black Bear Cub Update