Bass Coast Festival In Merritt

BASS COAST FESTIVAL IS BACK!
HERE IN MERRITT BC CANADA 
After 2 long years, Merritt BC welcomes back Bass Coast
Regrettably due to Covid lockdowns throughout Canada,  not to mention the entire "World" was vetoed for the last 2 years.  With great joy and excitement, July 8-11 2022 Merritt welcomes back this heart pounding electronic music that transforms you into a world that can only be experienced firsthand. Andrea Graham. the "Librarian" is a celebrated Canadian DJ, producer, curator. who has a legion of fans including industry followers across the world globe. 
Bass Coast Community Donates $21,000 to Merritt Flood Relief Efforts
"The Bass Coast community came together to raise funds to support the host town of the festival. The generosity of the community was astonishing," said Bass Coast founders Andrea Graham and Liz Thomson in a statement. 
Importantly all funds were raised through two charitable initiatives. First with a GoFundMe campaign that surpassed its initial fundraising goal of $15,000 to total $21,100. Secondly with a music compilation initiative which raised $1000 donated to the Nicola Valley Food Bank. Bass Coast Festival has announced all donations to go to the Merritt Rotary Disaster Relief Fund and 6  local Indigenous bands.  to aid relief efforts after the devastating floods of November 2021. Bass Coast Festival, an electronic music art event held in Merritt BC Canada. Calling the beautiful scenic Nicola Valley home since 2013. 
Bass Coast Mission Statement
The Bass Coast Mission Statement is "Innovative, Creative, Experience." We aim to weave this concept into every aspect of the festival and into every position on the team. They have called the community of Merritt home since 2013. While having been  postponed twice, in 2020 and 2021. Exciting it is that this year will feature 150 performers from all parts of the world, performing on  four immersive stage environments. Furthermore, with over 50 interactive art installations and a range of workshops.
"The past two years have had plenty of ups and downs." says Graham. "Each challenge has presented new opportunities to think creatively and collaboratively. We're thrilled to be returning in 2022 and connecting further with the Merritt community."
Truly Worth Noting 
Impressively, Bass Coast was awarded "Best Boutique Festival" the year before the pandemic from renowned DJ Mag. An England -based monthly magazine that is dedicated to dance music. Importantly, DJ Mag, wrote "With a focus on art, well-being and, of course, bass-heavy beats, Canadian getaway Bass Coast claims this year's Best Boutique Festival crown." 
Merritt Bass Coast Festival
Let us reminisce about Bass Coast 2019 in the Nicola Valley Merritt BC.  Because of  COVID 19 and the many cancellations of events, I wanted to give some kudos to some of our Merritt festivals. Furthermore, this being its 12th year, the Bass Coast electronic music and arts festival show had no indication of slowing down until the COVID wall went up.
Bass Coast in Merritt Co Founders
The co-founders Andrea Graham and Liz Thomson.   Firstly, we have the Librarian, Andrea Graham. She is a celebrated Canadian DJ, producer, and curator. She is the co-founder and music director of Bass Coast Music Festival – known internationally for its innovative music programming and installation art – and is widely considered one of bass music's leading creative minds. Therefore, as an artist and entrepreneur, Andrea's reputation as an inclusive community-builder in the electronic world has brought her a legion of fans and industry followers across the globe to the Nicola Valley.
Reflecting back on my 2019 Bass Coast experience, I am reminded that the theme in 2019 was "Duality".
Past, Future
Journey, Destination
In a world of duality
Where opposite forces exist
In nature, in ourselves
Silence, Sound
In contrast, in balance
What dark is to light
Bass Coast Newbie
It is important to note that this was the first time I experienced Bass Coast in the Nicola Valley. Therefore, having experienced many different festivals throughout Canada, this Merritt festival was a whole new experience of art and music.  Consequently, walking through the front gates, I was transformed into a forest full of wonderment. The abundance of lights, sights, and sounds welcomed me with open arms.
Nicola Valley's Summer Heat
It gets hot during the summer in the Nicola Valley. In fact, so hot, that many cool off in the " Coldwater River" during the hottest times of the day when attending the festival. In other words, the temperatures can reach 30 degrees during the day and it is always a good idea to wear a hat and have sunscreen handy. 
To illustrate "Bass Coasts" success. 
Moreover Bass Coast started in 2009 in Squamish BC. As a result of its success the Merritt festival outgrew the space, therefore moving the event in 2013 to its new home in Merritt, BC.  It is here, in the Nicola Valley, that Bass Coast took off.  
Bass Coast has become the quintessential west coast bass music festival. To sum it up, if you know 5 or 50 names on the lineup card you're guaranteed to discover something new after a weekend of sun and music.
In short, the Nicola Valley provides a lot of space for camping, and dancing, along with ample space to display larger format art.
"Bass Coast is a DIY endeavor founded and run by women with no sponsors or corporate presence whatsoever, it's a unique fixture in a region already known for its plethora of festivals…"
–Resident Advisor
Did you know that the Bass Coast Festival is a music and art festival that takes place in the picturesque shared traditional territories of the Nłeʔkepmx and Syilx First Nation people. Therefore, we must extend out thanks.
The fact remains, the Art Installations are a very high importance towards participating Artisans. 
Notably, each year Bass Coast provides a theme for all participants to explore, dress up or create art relating to its theme. Moreover, there are interactive art exhibits that will inspire everyone to participate in the festival. Therefore, we encourage others to attend with an open mind.
In 2019 Bass Coast won the acclaimed 'Best Boutique Festival in North America" 
"Moreover having a proactive approach to harm reduction. Our goal is to empower our peers to positively influence their own health and safety by providing some tools and information regarding harm reduction." Bass Coast 2019
Liz Thomson Art Director at Bass Coast. Who better to create Bass Coast's Artistic Vision.
A Wonderment of Art
Through-out the forest grounds you could easily become transfixed with unique and beautiful art that is displayed.
Moreover the Art displayed is full of beauty that amazes your senses.
Alternatively you are able to take in a deluge of music.
Together with 3 different venues through-out the festival grounds you are treated to an assortment of talent. I heard there were around 5000 people in attendance at the 2019 Bass Coast Festival in Canada Merritt BC. 
"Similarly there are other music venues you can freely wonder over too."

Tania Stewart
Alongside new and old  friends we danced to some of the best electronic music I have heard and we danced late into the night. Tania Stewart.
Bass Coast Festival Vendors
There are many vendors scattered throughout the grounds/venue.  
Hollis Nelson Visual Artist – Hawks Creative Collective
"I have always had a lot of love for the thrift shop experience. Growing up my mother would often take me to Value Village. Hunting through other peoples trash for treasures was always a thrill. This dialogue of giving the discarded a new life is my body of work." Hollis Nelson Visual Artist.
Hollis paints with acrylics, working on recycled material, clothing and fabric, as well as, large scale canvas. In conclusion it becomes obvious one will notice the talents in print making, painting, ceramics and installation art.
Set 4 LYFE Apparel
Being how the music scene can influence its followers to wear specific brands that identify their music style or genre, MATTAIO created Set 4 LYFE in the summer of 2008. As a result of being an unconventional thinker, Mattaio creates extraordinary, vibrant, colorful apparel for all ages.
As an unconventional thinker MATTAIO had a vision. Therefore, MATTAIO creates a clothing label with a new perspective, bridges people together while inspiring a movement, creates a philosophy to encourage collaboration and shows a deep appreciation of all genres, music & art forms. Clothing for all ages. Visit SET4LYFE for more information. 
House Of Commune Amazing BoHo Wear.
House OF Commune BoHo Wear for all ages. Coupled with beautiful Renee Dupuis
Siamurai Apparel 
Siamurai apparel made Stitch a simple & relaxing life.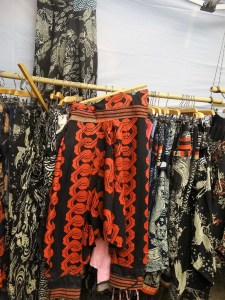 Above all the experiences and lifelong memories that are made while at Bass Coast Festival in Merritt BC. 
While memories are fantastic, pictures truly can bring a person back to that exact moment. Therefore, I enjoy sharing some of my pictures that bring me back to my Bass Coast in Merritt experience.
In addition.
Andrea studied classical piano, jazz piano, guitar and voice until early adulthood, before translating that classical skill set into her passion for electronic music in the early 2000's.
In short the Librarian moniker is a nickname given to her by friend and Bass Coast co-founder Liz Thomson, referring to her signature glasses and expansive library of music. https://thelibrarian.ca/
Additionally Bass Coast prides itself in being an inclusive gathering that brings together people from diverse backgrounds. Moreover inspiring them to participate to the fullest.
Andrea's reputation as an inclusive community-builder in the electronic world has brought her a legion of fans and industry followers across the globe.
Additionally it is all about having "Fun"
Overall Merritt's Bass Coast needs to be on your bucket list!
Bass Coast is the quintessential west coast bass music festival.  I look forward to when the festival season resumes and art and music makes an big entrance in Merritt BC Canada again. See you at the next Bass Coast in Merritt.
Bass Coast in Merritt BC Canada
Nicola Valley Music Festivals

Merritt British Columbia Canada Top Travel Guides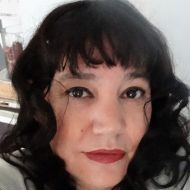 Latest posts by Tania Stewart
(see all)
https://experiencenicolavalley.com/wp-content/uploads/2018/06/Bass-Coast-e1596506143643.jpg
510
1194
Tania Stewart
https://experiencenicolavalley.com/wp-content/uploads/2018/05/merrit-nicola-logo-01-300x254.png
Tania Stewart
2020-05-11 21:05:12
2022-04-03 09:26:07
Bass Coast Festival In Merritt