Art in Merritt BC – The Chair Walk
The Chair Walk, Merritt BC
July 10, 2019 to August 7, 2019
"Chairs like you have never seen before"
Art in Merritt BC. Art in Merritt comes in all forms, shapes and sizes. There are art galleries for you to enjoy, craft markets where many different artists participate, as well as, various venues with live entertainment. Locals and visitors will also enjoy the "Chair Walk", the latest addition to the art experience while exploring Merritt BC Canada.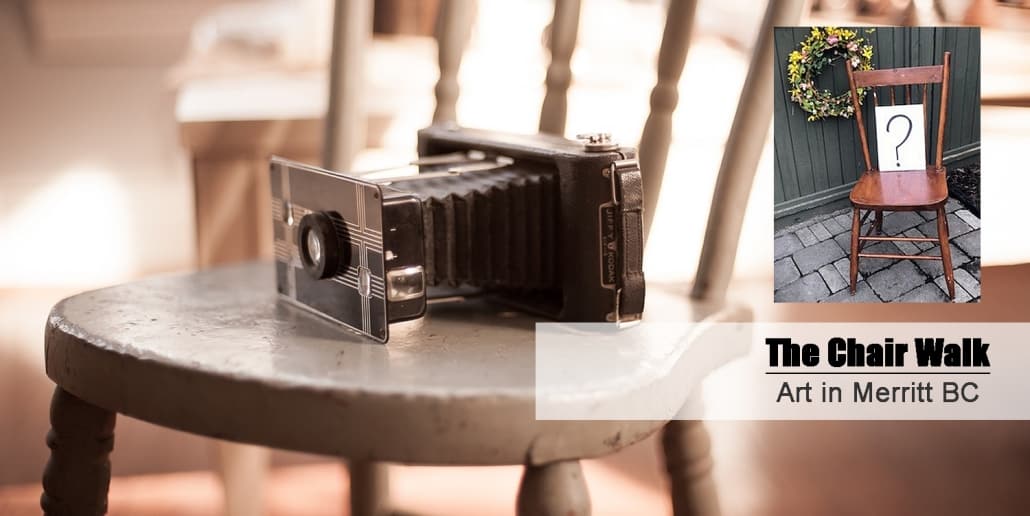 How does the Chair Walk Work?
The Chair Walk is modeled after a self-guided walking tour. Many communities provide self guided art walks including Merritt and the Nicola Valley. The Chair Walk will soon be one of the many art experiences to enjoy alongside the Merritt Murals, Walk Of Stars and many others.
However, one should know, the Chair Walk is different than many other art exhibits because it is a fund raiser for the Nicola Valley Community Arts Council and the Nicola Valley Community Theatre Society . The Chair Walk has some unique twists and turns that are not found in your every-day conventional Art Walk. It will be well worth the walk.
The Chair Walk is an army of community minded artists coming together for a good cause by donating their time and talents to producing some amazing art creations in the form of chairs.  While the basis of the work is a common chair, there is nothing common about the finished results. But hold on! That is all we can tell you about it right now because it is a surprise. You will have to come to Merritt BC Canada this summer and take the walking tour to see the collection of creative chair masterpieces.
The Business Community is on board.
Of course, all this effort by the artists would be for naught if the businesses did not see this as a valuable event, not only for themselves, but for the whole town in fostering art in Merritt. You will find that the interesting thing is the large variety of businesses involved.  There are flower shops, restaurants, auto parts dealers, a bike shop, sportswear, gift shops and many others for you to visit. All with their own versions of chair art. 
Making Money for Art in Merritt, BC
Whereas the artists and business are crucial, you will be the ones to determine the success of this event. 
Each chair will be the subject of a silent auction 
However, if you are not going to bid on a chair you can still help the cause. Each chair will have a piggy bank placed nearby where you can make a donation.  As a side note, the banks are fun to see as they come in all sizes and shapes too.
"Families, children, teens, seniors, singles, tourists, and couples are all encouraged to support this event as it will not only be a fun summer activity but also help make Merritt become a better community in which to live." says Team Leader for the Chair Project, Shirley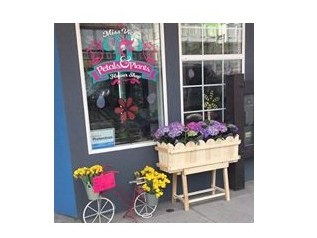 Art in Merritt is worth the effort
The Chair Walk will give you a great introduction to our wonderful little City.  While you travel to each venue you will pass by other attractions that might interest you,  such as the Canadian Country Music Hall of Fame.
In addition,  if you are into museums visit the Nicola Valley Museum and Archives.  You will find great information on the local history including the Indigenous peoples of the region.  You can also take in the many murals of the country stars that have played at our annual summer music fest. 
The Merritt Murals are another example of art in Merritt that is on public display. There are said to around 20+ murals depicting country music stars. All painted by Michelle Loughery. 
Accommodations Galore!
While experiencing the Chair Walk you may find time flies by fast.  There are fifteen art sites spread out around town. Therefore, if you are from out of town you will want to consider staying over night.  Accommodations in Merritt are varied from first class hotels to camping in the wilderness.
What to expect with art in Merritt
You will see some amazing creations, you will feel the small town experience and you could win a prize at the same time.  Just get your passport stamped at all fifteen venues and you will be entered into the draw. You will walk away feeling proud that you participated in the Chair Walk  in Merritt. 
Chair Walk – Art in Merritt BC Canada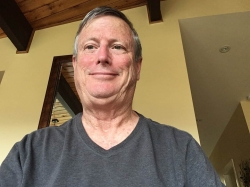 Latest posts by Tom Reynolds
(see all)
https://experiencenicolavalley.com/wp-content/uploads/2019/05/chair-walk-banner5.jpg
752
1500
Tom Reynolds
https://experiencenicolavalley.com/wp-content/uploads/2018/05/merrit-nicola-logo-01-300x254.png
Tom Reynolds
2019-05-31 07:11:20
2020-11-11 22:02:05
Art in Merritt BC – The Chair Walk