Walks in Merritt, Canada
Seven Trails to Choose From
From super easy to good uphill challenges, these Merritt walks offer
something for everyone!
As a senior, walking is something I seriously enjoy! It gives me plenty of gentle exercise while offering interesting nature views, busy urban scenes and sometimes – ice cream! And walks in Merritt, Canada offer all of these!
These seven walks are great not only for seniors but also for everyone who enjoys a good walk. Turn your walk into a serious hike, if you must, by choosing two or more challenging walks in the same day.
I am going to give you step by step walking instructions, but I have included a map of these trails at the end of my blog.
Walks in Merritt #1 – Coldwater River/Voght Street – 3.4 km
Are you a bird watcher? Or would you like to see the salmon run? Then this is the walk for you!
Start just past Central School. Enjoy the views as you follow the scenic Coldwater River and the western boundary of Voght Park to Canford Avenue. Next, cross Main St and walk along the river to the bridge.
At the bridge, stop and see the spot where the Coldwater River flows into the Nicola River. Then turn back a short distance to the place where the trail meets Quilchena Ave.
Follow Quilchena Avenue to Voght Street, then turn right and return to your starting point.
Now, isn't this a great walk? One of my favs to walk, or bike ride!
Walks in Merritt #2 – Collettville/Voght Park – 3.2 km
Here is another good walk, not only for bird watching but also for salmon viewing. Begin at the corner of Coldwater Avenue and Voght Street and head south along Voght Street.
This walk first takes you past Central School (on your right), then over the bridge that crosses the Coldwater River. Turn right onto Lindley Creek Road, then right again at Fir Ave. Follow Fir Avenue to Hill Street. Now turn right and follow Hill Street. At Main Street, cross the bridge and follow Main Street to Canford Aveue. Now turn right and walk along Canford Avenue to Cleasby Street. Turn left at Cleasby and then right at Coldwater Avenue. Walk along Coldwater Avenue as far as Voght Street. A good place to look for Salmon is as you cross the Coldwater River. And the southern half of this route is the best area for bird watching.
Walks in Merritt #3 – Diamondvale – 2.2 km
Here is a peaceful walk around a residential neighbourhood. Begin at the corner of Clapperton Avenue and Menzies Street. Follow Armstrong onto Bann Street. Turn right and follow Bann for one block. Turn right at Scott Place and in the cul-de-sac look for a walkway on the right hand side. Follow this walkway to Sage Street. Continue on Sage to Clapperton Avenue. Turn right and continue to Menzies Street.
Walks in Merritt #4 – The Flagpole – 1.5 km
This walk may be short, but is it challenging! It is dusty and all up hill! My advice is to choose a coolish day. There is no shade on this route! The walk starts just before the cemetery on the north side of Juniper Drive and switchbacks up to the flagpole.
This is a good walk to exercise both your heart and your leg muscles. It is popular with dog owners but do remember to take water for your pet and yourself. Once you reach the flagpole, you reap a generous reward. Not just the workout itself but also the gorgeous, panoramic view of Merritt and the valley.
Walks in Merritt #5 – Parker/Juniper – 4.7 km
This walk offers some good views of Merritt. In addition, in spring, birdwatchers may want to take time to seek out meadowlarks around the golf course.
Begin at Grimmet Street and follow Parker Avenue to Juniper Drive. Continue along Juniper past houses, the cemetery (on your right) and the golf course on your left,  to Nicola Ave. Watch out for truck traffic on the lower half of Juniper above Norgaard Ready-Mix. Also along Nicola Avenue to the bridge. Turn left at the stop sign and follow Nicola Avenue to Cleasby Street.
Then left onto Cleasby and follow this street to First Avenue. Next, turn right and continue walking. Notice the beautiful Sikh temple on your right and the river on your left. When you reach Voght Street, turn left and continue up Voght Street to Grimmet. This last stretch is up hill. Central Park will be on your left, a fun place you may want to explore another time.
Walks in Merritt, Canada #6 – Rotary Park and Trails – 1.3 km
This trail is popular not only with senior walkers, but also with bike riding children and dog walkers too.
Built by the Rotary Clubs of Merritt with the help from the City of Merritt and the City Public Works employees, this route starts at the eastern edge of Rotary Park. It follows the north side of Central Park. From the other direction, the starting point is near the RCMP station.
At Rotary Park, the paved walkway links to the path around the park's circumference. This is an easy and pretty walk.
Lots of grass, trees, shade and flowers. If it is summer and you have children with you, bring bathing suits. They will enjoy the spray park and you will too!
In addition to all this, there is a band shell and music in the park so check this out!      
Walks in Merritt #7 – Walk of Stars/Murals Downtown Merritt – 2.4 km
Do your handprints match those of the Merritt Mountain Music Festival's past performers? Try them out and see! Almost 70 plaques of Country Musicians handprints are waiting in Merritt's downtown core!
In addition, ten giant sized murals of country performers are painted on the sides of buildings in the downtown area. This is an easy, flat walk passing several restaurants, stores and (big bonus) places selling ice cream!
I may be a senior blogger but everybody loves ice cream! Yumm.
Let's see you out on these walks around Merritt, Canada! I'll be choosing a couple of these to do again soon!
Special thanks to the Rotary Club of Merritt for allowing us to share their map and some of their trail descriptions with you.
 See you on the trails!
From your senior blogger,
Diane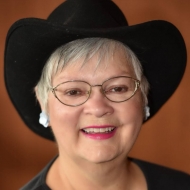 Latest posts by Diane Lavoie
(see all)
https://experiencenicolavalley.com/wp-content/uploads/2018/09/Diane-Walking-trail-3.jpg
1080
895
Diane Lavoie
https://experiencenicolavalley.com/wp-content/uploads/2018/05/merrit-nicola-logo-01-300x254.png
Diane Lavoie
2018-09-06 22:26:37
2019-02-21 08:40:44
Walks in Merritt