Snowmobiling in Merritt BC Canada

Merritt Snowmobile Club
Sledding and Snowmobiling in Merritt BC 
All snow sledders welcome to the Nicola Valley!
Are you a certified snowmobile addict who looks forward to snowmobiling in Merritt BC? Then you are on the right track if you are reading this. Sledding in Merritt BC Canada is truly a fantastic adventure for snow chasers.  They tell us. Furthermore, the local snowmobile club takes great care providing well groomed backcountry sled trails. Not to mention that the Nicola Valley offers a wintery mix of weather which is good for hitting the trails by sled.
Snowbound when snowmobiling in Merritt BC 
Talking with Adam McDonald, President of the Merritt Snowmobile Club in the Nicola Valley, truly gives a person incentive to get involved in the snowmobile industry. Starting with purchasing a sled. Followed by paying club membership fees. Then comes the extreme sledding experience. Becoming an official "Sled Head" is quite the honour! Lastly, to ensure a future in the local snowmobile scene, joining the Merritt Snowmobile Club ensures that future generations will have a wide range of trails to explore.  
Snowmobile Club in the Nicola Valley
The Nicola Valley has been rewarded with some of the best trails on this side of the Coquihalla Summit. For this reason, the club attracts  members from all over BC and even from the USA. Notably, the local sledding club hosts 3 poker runs a year along with a chili & hot dog day. At the same time hosting a "Wind Up" banquet in April.  The participation and the list of business supporters truly speaks volumes about the Merritt Snowmobile Club. 
Sledding in Merritt BC 
With a membership of around 94. This club truly takes care of their members. With 4 warming sheds to warm up in, re-group, snack and take a toilette break. All provided for members to use with a supply of firewood. Additionally clubs create tourism, jobs, and support local businesses with economic benefits. Our local adventure travel website as well, has a great section on snowmobiling in the Nicola Valley.
"In a relationship with sledding"
Merritt Snowmobile Club in the Nicola Valley has some prime sledding areas including the "Honeymoon", "Thyme", with a bit of "Andes Lake". In addition,  they have some warming sheds as well to keep you toasty on your breaks or to hide from some nasty weather. However, before you jump on your sled and ride away, learn the basic parts of your machine. Knowledge keeps you safe and secure in the backcountry. Rocky Mountain Snowmobile advises you to learn the "ins-and-outs" about your machine before heading out on the trails.  
Instead of hibernating during the winter months, become a mountaineer who laughs in the face of Old Man Frost by conquering  on a snowmobile! 
Behind the scenes  with the Merritt Snowmobile Club
Merritt Snowmobile Club spends countless hours applying for funding, planning, and building trails. They also sell maps and ads, keep track of memberships, maintain groomer drags and tractors, and recruit groomer drivers.
Trail maintenance doesn't end when the snow is gone. Maintenance crews at snowmobile clubs say that grooming never stops. Summer time is the time for filing grants for maintenance of machinery and talking to private landowners to see if trails can be extended out into their property. It is also a great time to check out the trails, see what changes need to be made and keep the existing trails available for snowmobilers.
Club volunteers also check out the trails and review the trail signs to make sure they are readable during the snow season. Clubs enlist volunteers who put in thousands of hours to maintain the trails.
While snowmobiling can be a heck of a lot of fun for all. Safety is key when outdoors. Some key safety tips are:

1- Never ride alone.
2- Always carry a safety pack with you. Beacon's, shovel, depth probe and a radio or walkie talkie.
3- Additional safety packs include an air pack that can be manually pulled. Like a car air bag. Air packs are to help bring you to the surface or help create an air bubble.
4- Always set up a meeting area. And let the family know where your group will be sledding.
5- Always check the weather!  Avalanche Trip Planner.
6- Carry extra essentials. Water, warm clothing, fire starter, flare guns, trail food and blankets.
7-  Carry a GPS device that will be useful for maneuvering the snowmobile trails and knowing your exact location.
Snow drifting on a blustery day around Merritt BC
To be sure snowmobiling thrills many enthusiasts to get out and enjoy vast scenic snow capped mountains. Many snowmobile lovers enjoy this sport to the full extent. But it can be a risky sport if proper care is not taken when you are riding the machine. Therefore, you must ensure to follow certain things for ensuring maximum safety while snowmobiling. Proper preparation with up-to-date weather reports are a no brainer. Truly safety = fun. 
Follow the Trail
Dedicated trials are drawn after a thorough analysis and examination. Therefore, they prove to be safe and not exposed to any serious concerns. If you take a risk and go off  the trials at any point, then you might be inviting any unwanted danger. Following the trials is not just important for the safety of yourselves but also for the safety of other riders who drive on the trails. Study the weather and the condition of the trail. 
Mainly safety is "Key!"
Before leaving for the ride, you need to thoroughly know the weather and the trail conditions. If they aren't appropriate, it is advised to cancel the plan, since it will be very risky riding out in the snowmobile in extreme weather conditions.
To put it more simply, don't go beyond your limits. Given the fact that this recreational activity gets your adrenaline pumping throughout your body, it is one of the best feelings in the world. Going at fast speeds and zipping past trees is truly something else.
At the same time!
It is quite common to forget about your limits while you're having so much fun riding your snowmobile. But you should never try to go beyond your abilities as it increases the chances of getting hurt. If you go too fast and you don't have the skills to bring the snowmobile under control, you are putting your life in danger. Always be aware of your limits so that you can be safe while having the time of your life.
Never Drink and Ride
Several snowmobile enthusiasts believe that drinking before going out is cool. 
However, you should never indulge in this practice which only adds to the risk of meeting with an accident. Alcoholic beverages increase the chances of suffering from hypothermia. They also slow your reaction time, making it harder to avoid obstacles. On top of that, you won't be in the right state of mind to make snap decisions. Put all these together and it becomes the perfect recipe for disaster.
Fact : Being Snowed in is not the same as  being Snowbound
Snowmobiling is surely an exciting sport but it could prove risky if you do not keep the above-mentioned things in mind while snowmobiling. Wear all the required safety gear and appropriate riding apparel for getting a safe ride. Dressing in multiple layers and wearing clothes that are best suited for your size is very important for maximum safety. Above all neglecting any of the ride policies may lead to tragedies and could prove to be extremely dangerous. At the same time wearing appropriate riding gear that will keep you safe and warm while providing a more enjoyable experience. 
Firstly,  invest in a good helmet. It is your brain after-all. Your helmet is the top one for safety, choose and ensure proper size. Select a snowmobile goggle along with the helmet to enhance your visibility via snow and dense fog. Due to variant temperatures, choose your boots well.  Warm toes make happy legs. With this in mind look for boots  made up of items like rubber, the synthetic upper portion, and waterproof bottom for successfully repelling the snow. Equally important are gloves.  They are an important element of the riding gear since they always are with the rider and ensure to keep his hand warm from the snow, water, and wind.
In conclusion
Merritt Snowmobile Club is the beginning to your perfect adventure in the outback snow covered peaks. With ideal trails for beginners and pro's, all groomed and maintained by Merritt snowmobile club. The Nicola Valley has some of the best trails along with breathtaking scenery.   
Snowmobiling in Merritt British Columbia Canada
Nicola Valley Sledding
Nicola Valley Travel and Tourism Guides
"Experience Community Program" is a small and rural community authentic content marketing program.  Therefore it is a product of the EH? Canada Marketing Group.  Contact us today to bring this award winning community program to your region.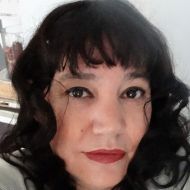 Latest posts by Tania Stewart
(see all)
https://experiencenicolavalley.com/wp-content/uploads/2021/02/merrittsnowslub88.jpg
720
1280
Tania Stewart
https://experiencenicolavalley.com/wp-content/uploads/2018/05/merrit-nicola-logo-01-300x254.png
Tania Stewart
2021-10-25 01:07:14
2023-04-17 04:27:19
Snowmobiling in Merritt BC Canada