Remembrance Day in Merritt BC Canada

Remembrance Day in Merritt BC Canada
Nicola Valley Remembers November 11
Canadians observe a minute of silence and visit Canadian memorials around the world to honor the soldiers who sacrificed their lives for our country.
Remembrance Day in Merritt BC Canada  has been observed since the end of the First World War to remember armed forces members who served in the line of duty.  November 11th is truly one of our most important days of the year. Therefore with the challenges we are facing today makes this a more memorable time to take a minute of silence.   "Lest we forget" is a day of Remembrance  in Merritt BC. Canada. Communities throughout Canada will hold ceremonies honoring our veterans and the fallen.  Moreover this is a time of giving homage and respecting our past while looking forward. 
"There can be no dedication to Canada's future without a knowledge of its past." —John Diefenbaker, 13th Prime Minister of Canada
"Lest We Forget" We remember the more than 2,300,000 Canadians who have served throughout our nation's history and the more than 118,000 who made the ultimate sacrifice.
Remembrance Day in Merritt BC Canada
Remembrance Day in the Nicola Valley and throughout Canada has been observed since the end of the First World War in 1931.  Therefore, on November 11th, in Merritt BC Canada it is important to remember the members of our army, navy and air force and all who died in the line of duty.  Together, since I can remember, communities gather in memorial parks, community halls, workplaces, schools and homes to stand and observe all who have fallen.  Accordingly every year, at the eleventh hour of the eleventh day of the eleventh month, we gather in memorial parks, we Canadians mark the occasion every year with a "moment of silence".  Firstly, and most importantly, it is an opportunity to say "thank you" to the soldiers who have protected our way-of-life, our freedoms and our system of democracy. Make an effort and come and Experience Remembrance Day in Merritt BC. 
Thus on Remembrance Day in Merritt BC.
On this day, when we honour those who have fought for our country and our freedom, it's hard to find the words to express just what they have given each and every one of us.
In Addition 
Remembrance Day is also called "poppy day" on November 11th in Canada. Many other countries of the world celebrate this day on the same date. Around the world people give homage and decorate the graves of their heroes who sacrificed themselves for their country. Many Canadians spend Remembrance Day with their family and friends. There are many of us who attend the local Remembrance Day  ceremony in our home towns as a family.   
 "We only need to look at what we are really doing in the world and at home and we'll know what it is to be Canadian." Adrienne Clarkson
Remembrance Day is a day for all Canadians to remember the men and women who served and sacrificed for our country. It is a day we encourage every individual, young and old, to pause, to give thanks and to remember. Legion.
But the freedom that they fought for, and the country grand they wrought for, is their monument today, and for aye." —Thomas Dunn English
A Day of Remembrance 
Remembrance Day isn't just about war and those we've lost, but about ideals and what we stand for. It's about respecting our past and looking forward, and more than anything, thanking those who have served our country.
History of Canadian Veterans Service.
Canadian Veterans have served throughout history in a broad range of conflicts and situations – from world wars to peacekeeping missions to crises on the home-front.  The Royal Canadian Legion, including the Merritt BC Chapter, is committed to honouring and remembering all Veterans, whether they served in theatre or on Canadian soil, whether they kept the peace or fought for peace, whether they found themselves in combat or in support of operations.
"Let us never forget the solemn truth that the nation is not constituted of the living alone." —Sir Robert Borden, 8th Prime Minister of Canada
 "Whether we live together in confidence and cohesion; with more faith and pride in ourselves and less self-doubt and hesitation; strong in the conviction that the destiny of Canada is to unite, not divide; sharing in cooperation, not in separation or in conflict; respecting our past and welcoming our future." Lester Pearson
The Poppy Campaign.
A great Canadian tradition is wearing a "red poppy" on your lapel between the last Friday of October to November 11. Tens of millions of Canadians put on a Poppy as a visual pledge to honour Canada's Veterans.  And did you know the first poppy is presented each year to the Governor General of Canada. Furthermore, in local areas the Royal Canadian Legion presents their first Poppy to either a veteran, member of the military or dignitary.  
Feature Maj. Thor Toms.
Beginning as a cadet himself, Major Thor Toms, joined the Navy League at the age of 10.  Later joining the air cadets,  followed by the Canadian Army. "Our youth are faced with so many influences in their lives and many of those influences don't offer them the best choices for positive decisions." Furthermore "The cadet program helps to guide our youth." Maj. Thor Toms
Additionally my Grandfather Charles Stewart.
Honouring and Remembering Canada's Veterans.
It is important to know that the Legion acknowledges the end of conflicts and does not commemorate the start of conflicts.  The most sacred day is Remembrance Day. Every year, on November 11, the Legion recognizes all of Canada's Veterans, serving and retired, commemorates our Fallen, men and women of the Canadian Armed Forces, RCMP, Peace Officers, Merchant Navy, and Reserves. Honouring families and their losses. 
"I am a Canadian, free to speak without fear, free to worship in my own way, free to stand for what I think right, free to oppose what I believe wrong, or free to choose those who shall govern my country. This heritage of freedom I pledge to uphold for myself and all mankind." —John Diefenbaker
The National Remembrance Day Ceremony.
On Remembrance Day, at the National War Memorial in Ottawa, tens of thousands of people assemble to honour and remember those who have fallen to protect our freedoms. Contact your local legion. Merritt Royal Canadian Legion Branch 96.
Courage is the first of human qualities because it is the quality which guarantees the others. ~ Aristotle.
Remembrance Ceremonies across Canada.
Royal Canadian Legion members take pride in organizing Remembrance Day Ceremonies in over 1,400 Branches across Canada and abroad. Through each Branch, the Legion continues the traditions of Remembrance so that Canada 'never forgets.'
Never Forget.
The Act of Remembrance
They shall grow not old, as we that are left grow old;
Age shall not weary them, nor the years condemn.
At the going down of the sun and in the morning
We will remember them.
We will remember them.
How We Advocate.
Veterans served to protect the rights and freedoms we enjoy today, and The Royal Canadian Legion is committed to ensuring they receive the care and support they deserve. The Legion advocates for Veterans' benefits and for the well-being of Veterans and their families. To find out more about this process, contact your Branch or Provincial Command.
"In Flanders Fields" written by John McCrae 
Canadian soldier John McCrae penned the famous poem, "In Flanders Field". He served in the Second Battle of Ypres in Flanders, Belgium. The poem was written in remembrance of a fallen comrade who'd died in battle and was buried with a simple wooden cross as a marker.  He observed how throughout the fields of Flanders, once alive with red poppies, was now filled with the bodies of dead soldiers.  
Comparatively it highlights one of the ironies of war—that soldiers must die so that a nation of people might live. Remembrance Day in the Nicola Valley November 11th. In Flanders Fields poem. John McCrae .
In Remembrance on November 11th. 
On Remembrance Day, take a moment to salute those patriotic men and women who served their nation. On this day, when we honor those who have fought for our country and our freedoms, it's hard to find the words to express just what they have given each and every one of us.
Contact Information
Royal Canadian Legion Merritt Branch 096
1940 Quilchena Ave
Merritt, British Columbia
(250) 378-5631
Remembrance Day in Merritt BC, Nicola Valley
Wear a Poppy in Canada
Nicola Valley Travel and Tourism Guides
"Experience Community Program" is a small and rural community authentic content marketing program.  Therefore it is a product of the EH? Canada Marketing Group.  Contact us today to bring this award winning community program to your region.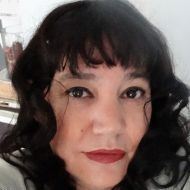 Latest posts by Tania Stewart
(see all)
https://experiencenicolavalley.com/wp-content/uploads/2019/10/rem4-e1572802972410.jpg
474
1280
Tania Stewart
https://experiencenicolavalley.com/wp-content/uploads/2018/05/merrit-nicola-logo-01-300x254.png
Tania Stewart
2021-10-31 09:09:52
2022-11-06 09:43:24
Remembrance Day in Merritt BC Canada