Christmas in Merritt BC – Experience the Spirit
Creating a Float for the Merritt BC Parade
Remembering 2019 the Joy & Experience Building a Christmas Float for Merritt BC's Annual Parade.
Due to Covid19 many of our traditional holiday celebrations have been put on hold. Surely with time and a bit of patience these much loved traditions will be back. Memories are our treasure to hold and look forward to more. Merry Christmas and looking forward to a new Year!
When ever I think of Christmas in Merritt BC Canada the annual Merritt Christmas parade comes to mind. Ironically this event also marks the time I start my holiday shopping. Many of our local businesses start the shopping season with great roll backs, sales and discounts. Additionally they provide that small town personal service we all have come to enjoy from our community businesses. More importantly the support for our local businesses is paramount to their survival hence the #shoplocalmerritt hashtag on social media supported and promoted by ExperienceNicolaValley.com and ExperienceMerritt.com.
Come along with us as we experience Christmas by building a parade float for the 2019 Country Christmas Parade in Merritt BC.
Christmas in Merritt BC – "How" to create a float with ease 
Indeed, to some, it may seem easy to create and build a " Christmas Float". In all honesty, it takes a lot of time, organization and a bit of preparation work. Furthermore you need a "Theme".  Celebrating Christmas in Merritt BC includes the weather being a bit frosty so make sure you have a warm dry place on your float. Lucky for us Doug & Norma Mervyn donated one of their warm empty shops to build the float in, as well as, a flat-deck trailer to pull and create our holiday float. 
In particular make sure you have a "Handy Man" on duty.
While you may have a grand picture of what the Christmas float may look like, the assembling of the float it is a whole different story. For starters, make sure you have an experienced carpenter to assist you in the construction of your Christmas Float. Importantly I suggest a mild mannered handyman who comes with his or her own tools.
To illustrate organization is "Key."
Notably along with a great theme, being organized is crucial. Above all make sure you know what kind of material you will be using. Organic, re-purposing, recycling or decorations purchased from local businesses in the Nicola Valley made up the bulk of our materials.  
"A little "Hint" do not underestimate how many lights you will need," Tania Stewart.
"Without "Organization" you may get these expressions!" Tania Stewart
Building floats is fun not stressful. 
We started with Melvina White's creative image she had for the outcome of the float. We added some very determined helpers to make sure it came together. However when ideas didn't work out, no worry, we adjusted and worked it out as a team. Remember this is supposed to be fun, not stressful. Designing and constructing a float can be daunting. Gathering materials is one thing. Placement is key. A team of happy elves is essential.
"Design is not just what it looks like and feels like. Design is how it works." ― Steve Jobs
About Xmas
Notably the little touches are important. Historically the concept of "parade" is a direct descendant of the late Medieval and Renaissance revivals of Roman Triumphs. Parades had music and banners. The wagons were filled with the spoils of war.  Santa Claus being a descendant of Saint Nicholas became the highlight of the "parade". Today we celebrate Christmas in Merritt BC with a Country Christmas Parade.
Positioning of decorations is crucial. Experience Christmas Merritt BC
It is important that the spectators of a parade instantly know what organization or business you are representing. Minimize any need for guessing. Furthermore it introduces you to the public and what you have to offer to support the community. 
Above all make sure all the lights work!
Lights need to shine bright in the night. Notably a Christmas float can not have enough lights. Christmas lights (also known as fairy lights) are lights used for decoration in celebration of Christmas. To many it is symbolizing Christ as the light of the world. Moreover this custom goes back to when Christmas trees were decorated with candles. Borrowed from pagan yule rituals that celebrate the return of the light of the sun as the days grow longer after solstice. Christmas trees were introduced by Christians into their homes in early modern Germany.
Finally ready for the "Main Event". Lining up for the Christmas Parade.
Of course one last check to make sure everything is in working order. Notably checking to see if anything was lost transporting float into town.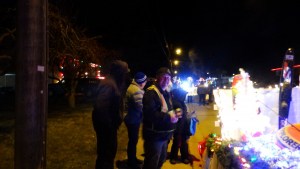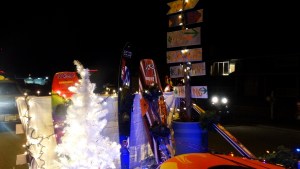 Looking Good!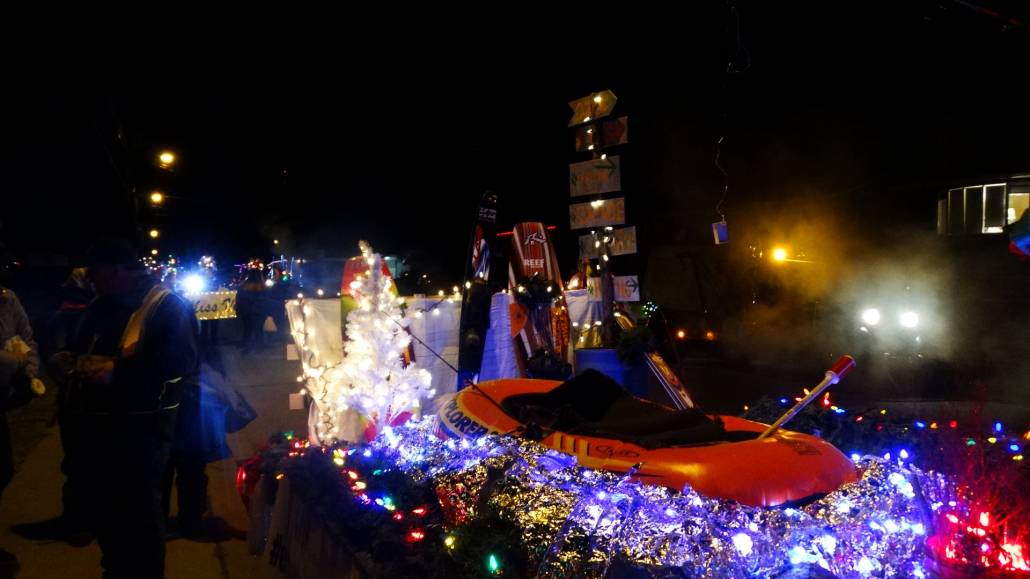 Additionally a sweet car in the parade.
Whats a parade without Merritt's Local tow truck?
Clean up Time.
Lastly you must clean up. Notably destruction of your float goes a lot quicker. Takes hours n hours to construct your float, while only half a day to dissemble it. Due to using recycled material we kept a lot of it for next year. While burning the cedar branches. Rather than filling our landfills. 
In conclusion.
Above all the spirit of Christmas in Merritt BC Canada can truly be experienced with family and friends. Coming together to create a float for our towns Parade. The true meaning of Christmas in Merritt BC is not what we get or what we spend. No, the true meaning of Christmas is coming together and enjoying each other's time and creating lasting memories. Priceless!
Furthermore, it takes many people to put a float together including who pulls the float. Thank you to Valley Carriers who came to the rescue and towed our float.  
Spirit of Christmas in Merritt BC
Creating Float for Merritt BC Parade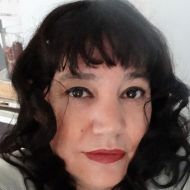 Latest posts by Tania Stewart
(see all)
https://experiencenicolavalley.com/wp-content/uploads/2019/12/santa22.jpg
1024
1820
Tania Stewart
https://experiencenicolavalley.com/wp-content/uploads/2018/05/merrit-nicola-logo-01-300x254.png
Tania Stewart
2019-12-15 22:31:21
2020-12-05 04:16:26
Christmas in Merritt BC