Mason Bees in Merritt BC – How to build a Mason Bee Hotel

Mason Bees in Merritt BC
Bees in Merritt BC are some of the best friends your garden can ever have.
Mason Bees in Merritt BC – These solitary, non-aggressive little bees are not only great pollinators but also just one nest of them is more than enough for the average back yard in Merritt BC Canada.  And when I say they are non-aggressive, I mean it! I have never heard of anyone ever being stung by one. In addition, Mason Bees in Merritt BC are abundant. To attract and also to keep these nature friends in your garden, you need to know a few things.
Life Cycle Of Mason Bees in Merritt BC
Mason Bees in Merritt BC emerge from cocoons when the daytime temperatures reach 14 degrees C(57 F). They mate shortly after emerging. Then, immediately after mating, the female starts foraging for pollen to provide her nest. She goes into a tube about 15 cm  (6″) long, creates a pollen lump, lays an egg on it and then seals it with mud, plant material or a mixture of both. Each egg hatches out into a grub or larva and feeds on the pollen lump until it is fully grown. Then it rests before spinning itself a cocoon. Inside the cocoon, it first changes into a pupa, then into a bee.
By the end of summer, the cocoons contain adult bees. Both male and female bees remain in their cocoons until spring when the cycle starts all over again.
Mason Bee Nest Requirements 
If you want to encourage Mason Bees in Merritt BC, build them a nest and meet their few requirements. They like their nests about 5 ft. from the ground and facing east. Preferred nesting spots are in dry tubes about 6″ long and 5/16″ deep, with only one entrance. Wood, masonry or even paper will do. It must be protected from wind, rain and extremes of cold and heat. Also, early flowering plants are also essential for bees in Merritt BC since the female must provide pollen lumps for her eggs. In addition to these few things, your Mason Bees will also need mud to seal in their eggs and protect them.
Early flowering plants for your Mason Bees
I checked with Vicki Hansen at Petals & Plants Flower Shop at 2052 B Quilchena Avenue for some suggestions for early plants in our area. She suggested the following: bleeding hearts, bachelor buttons, snowdrops, crocuses, daffodils and, of course, lilacs. If you need more information, contact Vicki on Facebook, Instagram or phone her at: 250-378-5575. 
Constructing your own Mason Bee Nests
The easiest way to do this is to purchase paper straws, crimp the ends and tape them together so the open ends are uneven. Next, wrap the taped straws with cardboard glued together, then wrap in insulation to protect them from heat and cold. Paint the bee house in bright colours. Bees see colour and this helps them to find their nest. While you're at it, why not paint the ends of the straws too.
Securing your Mason Bee nest
Paint the inside of a large, plastic bucket a dark colour. Insert the straw bundle in the bee house and put the whole thing into the plastic bucket turned on its side. Drill holes on the under side to let out water if rain gets in. Mason Bees in Merritt BC have many predators, so remember to cover the open end of the bucket with chicken wire. Also, keep the wire at least 3″ away from the nest entrance to keep pests out.
Harvesting Mason Bee cocoons in Merritt
Sometime between October and December it will be time to harvest your cocoons. If you use paper straws for your nests, harvesting is easy. Make a small cut in one end of the straw and unravel it carefully over a paper covered surface. Place cocoons in a container.
Merritt Mason Bee Nest and cocoon cleaning
Clean nests and replace straws as previously described. Between late September and December bees will not emerge from cocoons at room temperature, so clean the cocoons then. Mason bees in Merritt BC have a lot of wasps that parasite  them. Because of this, a thorough cleaning is necessary.
How to clean Mason Bee cocoons
Place cocoons in an ice cream bucket. Add 8 cups tepid water. Wet cocoons by gently rolling and moving them for 5-15 minutes. Remove and place in a large strainer. Rinse again adding 1 tablespoon bleach to 1 gallon of water. Rinse well under gently running water. Remember, you have delicate, live bees in there.
After at least two washings, check for mites by placing the cocoons on a white paper towel, cover them with a wet paper towel and leave them to drain.
Mite check for your Merritt Mason Bees
After an hour, remove the paper towels and check the cocoons. You are looking for small orange spots. These are mites. If there are 5 or fewer per square inch, your cocoons are OK. If there are more than this then wash your cocoons again until there are fewer than 5 orange dots per square inch.
Which cocoons have  Mason Bees in them?
Cocoons with bees are dark grey and firm to the touch. "Parasitized" cocoons are lighter colored and feel crispy or look empty. Keep suspect cocoons in a clear container. In spring if wasps emerge, freeze and destroy. If bees emerge, cool them for 30 minutes in the fridge and release them outside.
Now you have Mason Bees in Merritt BC . Store the dry, clean cocoons in a cardboard box cushioned with toilet tissue. Keep the box in a metal, lidded container so pests can't eat the cocoons. Punch some holes for air.
Releasing your Bees
In February, keep the box in the fridge over a damp paper towel until flowers bloom and the bees have food. A temperature between 2-4 degrees c. is ideal but colder could kill them; warmer could cause them to emerge too early and starve.
Emergence of Mason Bees in Merritt
Cut a small hole in the box for the bees to emerge. Then, place under the cleaned nesting box protected from rain, wind and of course, birds. However, remember to provide mud for your Mason Bees.  Also, remember to keep it moist so the bees can scoop it up as needed.
Smile every time you see one of your bees foraging in the garden!
Need more information?
Check out our local Merritt Public Library
address: 1691 Garcia
phone: 250-378-4737
website: tnrl.ca
Your senior blogger
Diane
Mason Bees in Merritt, B.C.
Creating a home for your Merritt Mason Bees

Merritt British Columbia Canada Top Travel Guides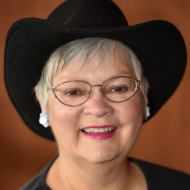 Latest posts by Diane Lavoie
(see all)
https://experiencenicolavalley.com/wp-content/uploads/2020/04/mason-bee-banner.jpg
608
1280
Diane Lavoie
https://experiencenicolavalley.com/wp-content/uploads/2018/05/merrit-nicola-logo-01-300x254.png
Diane Lavoie
2020-04-11 19:13:30
2020-04-11 19:16:09
Mason Bees in Merritt BC – How to build a Mason Bee Hotel