Financial Planning in Logan Lake – Merritt – Kamloops – Cache Creek – Ashcroft

Financial Planning In Logan Lake British Columbia
Holistic Financial Plans uniquely designed for each individual family 
"I am a firm believer in saying "yes" to something and figuring it out afterwards. I am now performing webinars that can be viewed online because being elderly or having poor health shouldn't stop people from learning." 
Financial Planning in Logan Lake – I generally spent 2-3 days per week working from home and creating financial plans for families and businesses here in Logan Lake, BC.  The other 2-3 days per week I spent meeting with people face to face, updating or creating plans with families and businesses in the surrounding areas. An average week I would find myself in Kamloops, Merritt, Cache Creek or Ashcroft meeting with people who desire advice and guidance on how to grow, preserve or protect their net worth. 
Social Distancing for Financial Safety
However, social or physical distancing is the "new norm" for the moment. Meeting face to face with families and business owners right now to perform financial planning is difficult in some situations, but not for all. Going from home to home in Logan Lake, BC at this time is challenging. With some of my clients being elderly and/or immune compromised, I've been focusing more on phone calls and video meetings. I'm not worried too much about my own health, I don't believe I would be at risk of it affecting me that greatly. I find myself more worried about unintentionally spreading a sickness to someone else. I've been taking precautions to ensure I stay distanced from my clients, whether they are new or existing clients. I use my pen, you use yours. Interestingly enough, pens aren't used a whole lot these days. They might be making a come back. 
Change Came Quickly to Ensure Safety for All 
I quickly learned I needed to adapt to this ever changing landscape. Soon, I found myself in the middle of March. However, due to COVID 19, I stopped meeting face to face in the beginning of March as things began to change. Before COVID19 I had never hosted a meeting on Zoom before. I had attended multiple meetings but that was it. My wife, Jennifer and I have a busy home with 7 children ruling the roost. Creating financial plans in an office at my parents house in Logan Lake, BC was a normal thing to do.  However, my 89 year old grandfather lives with them as well. Because I could not risk somehow transmitting COVID19 to him, I had to make a change to my own process. 
Financial Planning from Home in a Hurry
Rumors and discussions with my co workers in Kamloops, BC were leading to the temporary closing of our office. With this out of the picture I had to improvise. I did some quick measurements of our bedroom and re-arranged our furniture to make my new home office. I purchased a desk from Staples and comfortable chair from Jysk in Kamloops, BC. Now I could continue working from home performing financial planning in Logan Lake, BC. 
Digital Meetings for the First Time
Knowing I had to figure this out, and quickly, I performed a Zoom meeting with my parents just to test it out. We needed to connect anyways to review their financial plan and ensure that their retirement was still solid. Because this market volatility that was happening throughout the global economy, we needed to confirm the planning was still on target. Learning how to create and schedule a Zoom meeting, inviting people to that meeting and running a meeting was a neat learning experience. Over the past few weeks, I've held multiple meetings now with my clients and with some new clients also through utilizing this valuable communication tool. 
Seminars On Hold, Moving On To Webinars
With restrictions on how many people can now come together, I cancelled all the seminars I had planned. However, I still wished to explain the benefits of financial planning to my community and far beyond. Over the past few months I had worked with Community Futures – Nicola Valley and the Logan Lake WHY (Wellness – Health – Youth). With my new found wisdom, I jumped immediately into Zoom webinars. I am a firm believer in saying "yes" to something and figuring it out afterwards. I am now performing webinars that can be viewed online because being elderly or having poor health shouldn't stop people from learning. Those that are willing to learn more about financial planning can do so from the comfort of their own home. 
Financial Planning in Logan Lake, or British Columbia, Has Not Changed
What I do for families and businesses, as well as, financial planning in Logan Lake, Merritt, Kamloops, Cache Creek, Ashcroft, has not changed. The process remains the same. No adventure begins by only entering the starting point into our GPS. First, it's important to get an accurate picture of where we are now. Second, it is important to know exactly what your life and business goals are. In conclusion, we must ask yourselves, "is something as important as our financial well being worth taking a wrong turn?"
Comprehensive Financial Planning in Logan Lake British Columbia
"A Goal Based Approach to Financial Life"
Merritt, British Columbia, Canada

Merritt British Columbia Canada Top Travel Guides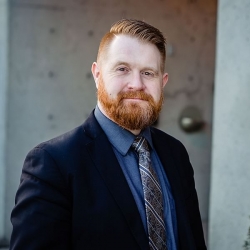 Latest posts by Kyle Schell
(see all)
https://experiencenicolavalley.com/wp-content/uploads/2020/05/tworoadsmerritt-e1592765293910.jpg
494
1080
Kyle Schell
https://experiencenicolavalley.com/wp-content/uploads/2018/05/merrit-nicola-logo-01-300x254.png
Kyle Schell
2020-06-21 18:34:57
2022-08-07 06:26:34
Financial Planning in Logan Lake – Merritt – Kamloops – Cache Creek – Ashcroft