Remembering Merritt BC Summer Music Events and Festivals

Remembering Merritt BC Summer Music Events 
Nicola Valley Summer Time Fun Will Be Back
COVID19 may have postponed our Merritt BC summer music events but it will never take away our memories. 
The COVID 19 pandemic has cancelled our Merritt BC summer music events. And, boy, do we have some music classics here in the Nicola Valley like Bass Coast, Rockin' River Music Festival, Open Mic Night and Gary Copper at the Adelphi Hotel to mention a few. However, it would not feel right to write a blog about remembering summer music events without mentioning Spirit Square, music in the park, and the Old Time Fiddlers playing at our local street market. As a result, no country music event blog would be complete without mentioning our very own cowboy crooner Bobbie Garcia,  who may just pop up at any of our music events at anytime.
Take the time to check out "Cooper Country" post COVID 19 
Merritt BC's oldest heritage Hotel, the Adelphi Hotel, is home to one of Canada's and Merritt's country icons, Gary Cooper. The group plays weekly to a growing collection of avid fans while welcoming their friends from all over the world to get up on stage and jam along with them. Therefore, it will especially be nice to witness some good ole' country music again sometime in the future.  
To say nothing of Gary Cooper's amazing talent to make that guitar dance with such mind blowing movements. Albeit I may be a little biased, but I can honestly say Gary Cooper is one of the best performers I have ever witnessed."

Tania Stewart
"Cooper Country" Gary Cooper with his 2 son's Cory & Jason, along with friends at the Adelphi Bar in Merritt BC
When we get pass this pandemic, be sure to attend "Open Mic" at Kekuli Café and support local artists
Whether you live in Merritt or stopping for gas at the Seven-Eleven across the street from the Kekuli Café, there is nothing that connects more with locals than locals sharing their love for music. We hope, soon, weekends at the Kekuli Cafe will open up again and fill the air with music.  Furthermore, the many Open Mic Music fans like Doug, Donna and Mary Dickie (who is in her 90s) cannot wait to pick this up again.  
"As with all events like Open Mic Nights, our audience is what makes it ongoing." Jano Howarth
Remember when we could take a stroll in the evening in Downtown Merritt BC 
Merritt's Spirit Square was built for sound. Located in the heart of Downtown Merritt in the Nicola Valley, it is the sight of many open-air performances during the summer months. Because of the abundance of talent in the Nicola Valley there is never a lack of talent to grace the stage. The Nicola Valley is blessed to have so many talented musicians. 
One such local band which has played venues throughout the Nicola Valley are the Coquihalla Coyotes. The boys are a 3 piece rock and blues band for hire living in Merritt BC
Band Members: John-Henry Ramsey- Lead guitar/ Vocals, Paul Thompson- Bass guitar/ Vocals, Mark Schuitema- Drums/ Backup vocals

"Bass Coast" 
They sure made an impression. How it has grown. Then Covid 19 hit and it too paid a big price with cancellation. What was going to be July 10 – 13th, 2020 is now ?? ??.   Bass Coast is a collective that showcases both local and international talent in a safe, supportive space. It is a place where artists are encouraged to display and share their hard work without fear of judgment. 
"Bass Coast is built on the dreams and visions of a huge collection of people that will lead us to things Andrea and I would never have imagined. It's not just us anymore, it's everyone." Liz Thompson
Post COVID 19 , this is one festival I cannot wait to attend again
Co-founders Andrea Graham and Liz Thomson are the architects of the event. The Librarian, Andrea, is a celebrated Canadian DJ, producer, and curator. She is the co-founder and music director of Bass Coast Music Festival. The festival is known internationally for its innovative music programming and installation art.  Andrea's reputation as an inclusive community-builder in the electronic world has brought her a legion of fans and industry followers across the globe.
"I feel like in our community we have people who listen to different music, dress differently and are into different things, but that duality is also what creates a bond—our differences unite us." Liz Thomson
Remembering Merritt BC Summer Country Music Events
Due to your love of Country, the Rockin River Fest was scheduled again for Jul 30 – Aug 2 this year of 2020. The headliner this year was Keith Urban. However, things have changed since COVID 19 arrived in full force. Now there is a pent up energy for country music again and so we believe next year it is going to be epic. The Rockin' River Music Fest is a B.C. family-owned and operated country music festival that takes place annually, on the BC Day long weekend, in Merritt, BC. See you in 2021!
Kenny Hess is the architect behind the Rockin River Music Festival.  From the age of 4, he knew he was going to be a country music singer. Therefore, by the time Kenny was a teenager he had already set in motion his musical journey that he is still on today. Lastly, Kenny Hess has now been a part of the music industry since the 80's.  He has come a long way since standing on the kitchen table singing at the top of his lungs hoping someone would listen.
With this in mind be sure to check out this amazing fun event in 2021.
In a word
Obviously Merritt in the Summer offers an abundance of music events year after year, except for this year.  Regardless which event you choose to partake in the future the value is always there. Count yourself lucky! In conclusion, it is obvious that summer music events in Merritt BC are bountiful and will be back again. 
Merritt Summer Music Events
Follow Experience Nicola Valley for the latest in event listings coming back online. 
Merritt, British Columbia, Canada

Merritt British Columbia Canada Top Travel Guides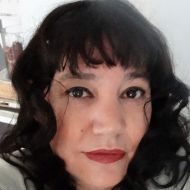 Latest posts by Tania Stewart
(see all)
https://experiencenicolavalley.com/wp-content/uploads/2020/03/cooperblog.jpg
1024
1820
Tania Stewart
https://experiencenicolavalley.com/wp-content/uploads/2018/05/merrit-nicola-logo-01-300x254.png
Tania Stewart
2020-06-15 19:52:58
2020-06-15 19:52:58
Remembering Merritt BC Summer Music Events and Festivals