Merritt Honey and Bees in the Nicola Valley

Merritt Honey and Bees
Experience the Buzz in the Nicola Valley
The Nicola Valley  people and groups are standing up for bees and some are making honey
Merritt Honey and Bees – Throughout the world people have taken on the fight for the survival of our "Bees". Merritt BC Canada is no different. Every day more and more people are becoming more aware of  how important these hard working honey makers are to our survival. Not to mention, without bees, the availability and diversity of fresh produce would decline substantially, and human nutrition would likely suffer.
Lots of Merritt Honey and Bees in the Valley
 I have heard the call of  the "Bumblebee". To say nothing to how much I love "Bees" this is my tribute to these amazing creatures through my photo's.  Experience the sweet Buzz in the Nicola Valley knowing I have tasted the honey in it all. Therefore, I can safely say that the Nicola Valley is home to some fine Apiaries.
Experience the Honey in the Nicola Valley
 Going Bee Crazy Experience the Buzz in the Nicola Valley
Nicola Valley Gourmet  honey is produced by unsprayed bees on there ranchlands surrounding beautiful Merritt, B.C.  Additionally, with the combination of climate, abundance of flowers, soil and water resources the ranch is an ideal breeding ground for honey.   
Grimshire Apiary , located in the Nicola Valley,  is one of Merritt's producers of raw unpasteurized honey products.  However, not only do they do honey, they also have beeswax candles for sale.   
Interesting fact:  The word "honeymoon" is derived from the ancient tradition of supplying a newlywed couple with a month's supply of mead in order to ensure happiness and fertility. 
"If the bee disappears from the surface of the Earth, man would have no more than four years left to live." Albert Einstein 
"Honeybees are important pollinators for flowers, fruits, and vegetables. They live on stored honey and pollen all winter and cluster into a ball to conserve warmth. How cozy. While worker bees forage for food (pollen and nectar from flowers), build and protect the hive, clean, and circulate air by beating their wings." National Geographic. 
Experience the Bee in the Nicola Valley 
What I have found through the years observing bees is that they have such amazing personalities. As a matter of fact, in the above pictures of this bee I found on my doorstep one day, it looked like this little guy was dying.  As I approached this little bee it raised it's arm to warn me with a defensive move. However, I was most stunned when after a couple of seconds this bee got up and buzzed off. 
Without pollinators, the human race and all of Earth's terrestrial ecosystems would not survive. 
Bees work up quite a thirst foraging and collecting nectar. Try filling a shallow bird bath or bowl with clean water,  arrange pebbles and stones inside so that they break the water's surface. Stones will allow the bees to land and refresh themselves. Kind of like a Bees watering well.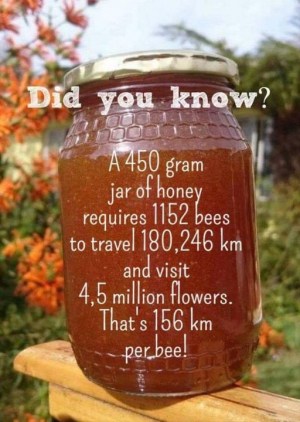 "One of the largest threats to bees is a lack of safe habitat where they can build homes and find a variety of nutritious food sources." Queen Bee.
"Synthetic pesticides, fertilizers, herbicides, and neonicotinoids are harmful to bees, wreaking havoc on their sensitive systems. Avoid all." Tania Stewart.
Support Local Beekeepers and Organizations
Local beekeepers work hard to nurture their bees. Buying locally-made honey and beeswax products helps the local environment. Plus, local honey is not only delicious, it is made from local flora. Basically you are tasting your own flowers. Notably, this is said to also help with seasonal allergies!
Researchers have discovered that bumble bees are disappearing at rates "consistent with a mass extinction".
"If declines continue at this pace, many of these species could vanish forever within a few decades," Peter Soroye warned.
Save our Bees
One of the main causes to the endangerment of our bees is their habitat loss. Death of bees is then followed closely by  invasive species, and natural disasters. Recently, there has been a worldwide call for everyone to get their "Flower Power On" in support of the bee.
Interesting Fact: Bees are not born knowing how to produce honey. The elder bees in the hive teach the young at bee school.
How can you help 
Plant flowers and trees, go chemical free, create bee baths and homes for native bees. With the exception of honeybees, most bees are solitary creatures. In light of this you can provide a safe haven for them with a small plot of land in your garden. Provide "Bee condos", small tube "apartments"  which allow species like mason bees to take up residence.
In a Bee World
There is a mass global awareness with people becoming more aware of the dangers bees are facing. Education and home scientists taking on the duty to help save these essential pollinators are leading the charge. Little things make a difference too like planting flowers, trees, water stations or even building mini bee condo's.
The first step to their survival is awareness, and understanding how crucial they are to our own exitance.  Without our pollinators this blue planet we will be at a loss. 
Merritt's'

 Apiaries
Nicola Valley Honey. 1-(250)378-5208
Miller's Farm
active apiary and have farm fresh honey year round. (250) 315-1012
Nicola Valley Travel and Tourism Guides
"Experience Community Program" is a small and rural community authentic content marketing program. It is a product of the EH? Canada Marketing Group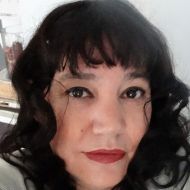 Latest posts by Tania Stewart
(see all)
https://experiencenicolavalley.com/wp-content/uploads/2020/05/bumbles1.jpg
1024
1820
Tania Stewart
https://experiencenicolavalley.com/wp-content/uploads/2018/05/merrit-nicola-logo-01-300x254.png
Tania Stewart
2021-05-31 01:08:05
2021-05-31 01:08:05
Merritt Honey and Bees in the Nicola Valley