Empty Keg Brew House – Merritt BC ExperienceNicolaValley.com

Empty Keg Brew House your relaxed, family friendly, and socially responsible place.
At some point in our lives, we find ourselves in a situation when a decision is required if we want to move forward.
Empty Keg Brew House – Have you been in a situation that you prefer to delay instead of making a decision because you are not sure of the outcome? In general, it is normal to be concerned when we do not know how things will turn out.
Empty Keg Brew House – Starting your own business.
It is well known that starting a business is not easy nor is it for everyone.  In my opinion, most people have had a business idea in mind at some point in their lives. Throughout my employment as a business analyst, I have learned that every entrepreneur encounters roadblocks that slow them down or completely prevent them from starting their own business. On the other hand, I have dealt with clients that take all these roadblocks as learning opportunities along the way in their entrepreneurial path. Working with Kyle Hall of Empty Keg Brew House has taught me a way to deal with common issues in a more productive way while working on opening a business.
Build a case for Empty Keg Brew House.
Kyle and Kelly Hall are the owners and operators of our newest microbrewery in Merritt, BC, Canada called Empty Keg Brew House. While gathering more information to work on this story, I had the opportunity to learn more about the origins of Kyle's business, and I am happy to share hoping that Kyle's story will encourage you to take action and work on that business idea you have set aside. The fact is, there is never a bad time to launch a business if you have identified the need of your product or service.
Where did the idea of starting a microbrewery come from?
About 27 years ago the idea of brewing beer crossed Kyle's mind. With only making $5.50 per hour to support his family back then, it was all about making cheap beer.  As a beer enthusiast, Kyle had never been to school for brewing, but instead he learned as he went. Kyle moved from extract to partial grain then full grain. Much to the delight of his family, that venture never took off, but his passion for beer continued to blossom. 5 years ago, Kyle remembers sitting around the table with his family and friends when someone suddenly said, "If you ever open a brewery, you will never be able to keep your kegs full". Hence, the name Empty Keg Brew House.
Questions of a small business?
As any other entrepreneur, Kyle questioned himself: should we open a microbrewery? Could we open a microbrewery? When the opportunity came a few years later; he did not hesitate to seize it. He decided to move forward with his business idea. For that Kyle decided to further his skills in brewing, as a result, he completed the Master Beer Brewing Certificate in 2015.
Kyle envisioned creating a place where locals and visitors could enjoy various types of locally brewed beers made from as many local ingredients as possible.
Getting into the Craft Beer industry.
If you think the most difficult part of starting a business is taking the crucial first step, you are wrong. Just wait to learn all the different licenses and regulations you must obtain to move forward within your specific industry. I remember Kyle working hard to get his variance rezoning approved. He also had to apply for his manufacturer and lounge endorsement licenses. It was not just applying for a permit or license; it was starting over and making changes so that your application can move forward to the next phase and waiting to see if there was any other requirement at the end of the day. Many entrepreneurs ask themselves at this phase, how much longer will it take to get their licenses? They always want it to go faster to stay within their milestones.
What was your experience at the Grand Opening?
For most people, a grand opening can be a powerful way to launch your new business. It creates awareness and generates a buzz about your new product or service offered in your community. When I asked Kyle about his own experience after all the hurdles he had gone through, his answer was: "We were scared out of our minds." By the end of the soft opening he recalls asking himself – "What have we gotten ourselves into? It was a whirlwind that seemed so overwhelming. We worked against a tight deadline to be ready for the big date. I was lucky to count on my wife Kelly, my daughter, my nephew and other family members and friends who helped with the renovations until the day prior to the opening."

My experience during the first months in business.
Before starting your own business, you work on financial projections and cash flow based on market research. As part of this market research, you determine your target market, but it is not until you are running your business you realize how close your projections are to your actuals. While determining his target market, Kyle looked at college age and up to maybe 45-50, but they have a wide range of friends that come in. The typical attitude on presenting the idea of a local Brew House was "we don't need another bar in town". But Empty Keg Brew House is a place where you can go and socialize, hang out, play some games while you have a beer, glass of wine or coffee.
What is Empty Keg Brew House 5 year vision?
Kyle would like to continue to do what they are doing now. They have focused on a "Give back Wednesday", which is a way for the customers and the Keg to give back to local non-profit organizations. It is very well received; it is contributing to help local organizations who are playing a key component for the betterment of our social, economic, environmental, and cultural conditions of the Nicola Valley. As mentioned by Kyle "We would like to continue helping these organizations on a monthly basis. On the first Wednesdays of the month we "Give Back" a portion of our sales to local non-profit organizations. Although, Empty Keg does not have a Kitchen, they do offer appetizers and they support other eating establishments by allowing food from those approved sources to accompany the beers they offer. For example, they have Yaki Joe's Pizza right next door and clients often bring in food from there and have a beer when they are hanging out with their family and friends.
What is your favorite thing about being a business owner?
Running a small business can be very rewarding, but as I said before it's not for everyone. There are easier ways to make a living. Are all the long hours, hard work and sacrifice worth it? It sounds like it. According to Forbes, 90 percent of survey respondents say they would do it again and 65% say they are better off financially than if they'd remained someone else's employee.
Kyle and Kelly have worked very hard to be able to open their brew house. They have dealt with parking variance rezoning, manufacturers licensing requirements, inspections and much more. I would not be able to calculate how much sweat equity Kyle and Kelly have put into their business. For every setback they experienced while working on their business, their commitment and dedication became stronger than ever.
Merritt's Kitchen Party.
As Kyle said "There are so many things to do, we can do whatever we wish to, the two captains (he was referring to himself and his wife Kelly) can steer the ship wherever we want. It is rewarding to see smiles on everyone's faces when they are enjoying not only the product but the atmosphere. People say this is a great place. We've had a lot of visitors from out of town say that our space reminds them of a "Kitchen Party"".
Empty Keg Brew House is a small scale micro Brewery.
Empty Keg Brew House is a small scale micro Brewery located in Merritt. This Brewery has recently opened their doors in our community offering locally made craft beer. A great place where locals and visitors can enjoy various types of in-house brewed beers made from local ingredients.
If you have not visited this place, I encourage you to stop by and enjoy some of their offerings. With more than eight unique beers on tap, Empty Keg offers a variety of options that include Kilt Lifter Scottish 80, Scared the Dark Stout, Blond Ale and many more.
CONTACT INFORMATION
Empty Keg Brew House
2190 Voght St, Merritt, BC V1K 1C1
(250) 315-2337
Merritt, British Columbia, Canada

bee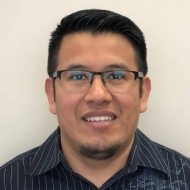 Latest posts by Manuel Olguin
(see all)
https://experiencenicolavalley.com/wp-content/uploads/2019/12/a.jpg
960
1280
Manuel Olguin
https://experiencenicolavalley.com/wp-content/uploads/2018/05/merrit-nicola-logo-01-300x254.png
Manuel Olguin
2020-01-02 22:52:59
2020-01-02 22:52:59
Empty Keg Brew House – Merritt BC ExperienceNicolaValley.com