Parks in Merritt
Think picnicking is only for summer?
This senior does parks and picnics all year round- even during thunderstorms and in the snow! And Merritt is a great place to do it.
Autumn is a perfect time for parks and picnics! Think picnicking is only for summer? This senior does parks and picnics all year round- even during thunderstorms and in the snow! And Merritt is a great place to do it.
Park and picnic prep
Start by getting a few friends as well as some play gear together- baseball, bat and gloves, soccer ball etc.  Or maybe a deck of cards or a few board games is more your style.
If you want a super easy picnic lunch before you head for your park of choice, most of the restaurants in Merritt will be happy to do a boxed lunch for your group, just give them a bit of a heads up.
Now take your gear, lunch and friends to one of the following places. ..
Rotary Park, Merritt 
A fun park for everyone, kids and adults alike. The Nicola River runs along its south side. There are picnic tables scattered along the river and throughout the park or if you prefer, spread a blanket under a friendly tree. During hot weather, the spray park is operating and kids of all ages will love it! Settle that lunch with a gentle walk along paths lined with flower gardens while the young ones play. Or join them if you want some real exercise                   
Rotary Park Thunderstorm                                                                                                                                                          
Would you like the adventure of picnicking during a thunderstorm?  In addition to all the regular good park stuff, Rotary Park has a band shell that offers shelter and a great view of the flash bangs too. I had a blast doing this with some young kids. There was lots of laughing and shrieking- from all of us. They pronounced it "The best picnic EVER!"
         Rotary Park is washroom equipped.
Lion's Memorial Park, Merritt
Here is a pocket park that not only has gorgeous flowerbeds but also riverside picnic tables as well as a picturesque bridge.  In addition to these, it has a surprise. As you stare up at the green and yellow structure, you may well ask, "What is that?"
Lions Memorial Park Wind Onion                                                                                                                                    
Known as the Wild Wind Onion, this helical windmill is the invention of Merritt's Heinz Lange, a teacher who became fascinated with wind power in the 1960s. He developed a wind-powered ice fishing machine and later moved to building wind-powered "lake Aerators", which were installed on several lakes in the area.
Merritt's "Wind Onion", built in the 1990s shows these features clearly in its outer blades. Take a little time to look at this unusual structure. After all, we Merrittonians are pretty proud of it!
The Lange family donated the wind onion and archival materials to the Nicola Valley Museum and the City of Merritt in 2014.                                                 
Central Park, Merritt
Here is a perfect park for letting off steam! There is plenty of room for soccer or any other game that needs space. Let the kids or grandkids  run around freely. Watch a game, or play one. Choose a big, shady "picnic tree" to kick back and relax under. Spread out the goodies and enjoy a family feast! Or walk the path at the park's edge and just soak up the sun.
Fairley Park, Merritt
This may not be the kind of  park you expect as a picnic spot, but it is perfect for little kids! Small and fenced, it is a safe place for them to play. And the bright toy-like jungle gym is sure to be a big hit. Also, they can play in plain sight while you sit at the picnic table, chat with friends and set up the food. Or go join the kids and eat later!
Lions Bike Park, Merritt
While not a picnicking kind of park, this sure is a fun place for bike-riding kids. There are lots of dips and jumps to challenge even the skilled. If you have the grandkid's bikes and helmets along, they can  also burn off some excess energy here.
It will benefit the adults too. You will hear fewer "Are we there yet?" questions after a stop at Lions Bike Park!
Centennial Park, Merritt
The Coldwater River runs along the north side of this park. There are great picnic spots here with tables overlooking the river. Trees offer both shade and also gorgeous colours at this time of year. Not only is the park edged with flowerbeds, but also the park itself is a large green space just ripe for laughter and play. So picnic, laugh, play and enjoy, then come back another day and do it all over again!
Read more about Merritt's parks….
Spirit Square, Merritt
Definitely non-conventional, this little city park is designed as a gathering place. It makes a good picnic spot too. Bring cushions and  lawn chairs to sit on because the built-in benches are concrete. Not only does the park's water feature add a gurgle of interest but also the pretty gardens are filled with flowers and ornamental grasses.
Notice the stage? Not only is it a good place to belt out a tune with your friends, but also its shelter makes this park another thunderstorm picnic spot!
Can anyone in your group play the piano? There is a painted piano at Spirit Square that everyone is welcome to use. So go for it! Get the people around you up and dancing! I dare you! Start some big fun in the heart of our little city.
Merritt's Parks – what do you think?
In my last blog, I talked about Merritt's great walks for seniors.  
Now, it's autumn. Leaves are turning and the colours are stunning! How long has it been since you treated yourself to the beauty that is all around us? Don't waste a minute more! Call a friend, toss your favorite goodies into a basket and go picnic in one of Merritt's parks. See you there!
Your senior blogger,
Diane  ☺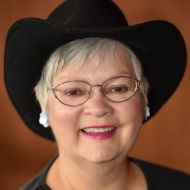 Latest posts by Diane Lavoie
(see all)
https://experiencenicolavalley.com/wp-content/uploads/2018/09/10C36C8D-076A-4184-B7F8-0964EECB2B3E-e1538014036369.jpeg
1080
1080
Diane Lavoie
https://experiencenicolavalley.com/wp-content/uploads/2018/05/merrit-nicola-logo-01-300x254.png
Diane Lavoie
2018-09-27 02:38:53
2019-11-07 10:07:24
Parks in Merritt