Living in Merritt BC Canada – Meet Jenn Johnson
Growing Up and Living  in Merritt BC
Living in the Nicola Valley, BC
"… the childhood I am so grateful to have lead, I can proudly say I am who I am because of this community!"
Hey everyone! Life is good living in Merritt BC. I am very excited to join the Merritt Bloggers
team, and to share with you everything about health and beauty in and around Merritt BC!
But first, I'd love to share a little about my background to shed some light on my love for this
community.
My "Living in Merritt BC" History
I've been a Merrittonian since 2000, when my family moved to this gorgeous little community
from the small town of Port Alberni on Vancouver Island. I grew up on a ranch that was half an hour outside
of town (and out of service), so you could say I was raised in the boonies. My childhood was
filled with many local sports, such as figure skating, hockey, and horseback riding, as well as
taking advantage of being outdoors as much as possible.
Memories of Growing Up in Merritt
As a very young child, I remember we were always driving down an old back road, or going
for a hike up the mountain side. My father was an avid hunter, and so it was not out of the
norm to be driving down dirt roads on the hunt for the next big buck. I think this is where my
love for the outdoors truly began. I could never get enough of being surrounded by mother
nature right from a young age. Whether it was observing the views from the top of a mountain, watching the
pine trees pass by out the window of a truck, or just taking in the sights and
sounds as we hiked down a trail.
Parenting in the Nicola Valley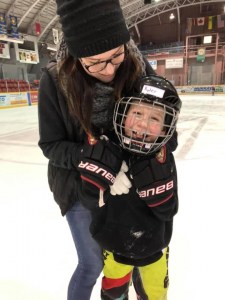 As a parent now, I appreciate so much more the driving and planning my mother did for
us kids (I had one brother and two sisters). With the help of my grandmother (who also lived
with us), she would stop at nothing to make sure that those 5 am figure skating practices
were executed, that I was able to attend each out of town hockey game, and that we would
have dinner ready before attending my horseback riding lessons – talk about Supermom!
Living In Merritt With Mom
My mother has always been an outdoorsy lady as well. I remember just the two of us riding
our horses for hours down an old dirt road, or on a trail twisting through the pine
trees. Sometimes we talked and chatted about everything, other times we would both be in
our own worlds, silently riding our noble steeds through the tall grass. The
squeaking of our leather saddles and the clomping of hooves into the earth would echo as
we ventured on – they were such tranquil moments.
Raising a family in Merritt BC
Being a mom to my 8 year old son, I love the fact that he is involved in some of the same
local sports that I was as a kid, and to see the same volunteers working brings it
full circle – how cool is that! My son, Ryder, plays hockey on our local Merritt Minor Hockey league. He has made many friends and fun memories on the ice, but his real passion is on the seat of his dirt bike. Whether its on gnarly trails scattered on the outskirts of town or a track, this kiddo is sending it. We don't realize how lucky we are to be surrounded by such beautiful back country for so many various activities.
It takes a community to raise a child
Our community is amazing, and I am so grateful to be a part of it. The saying comes to mind, "It takes a community to raise a child", and that could not be more true. I had so many phenomenal influences growing up, and because of that and the childhood I am so grateful to have lead, I can proudly say I am who I am because of this community! I feel so thankful that I get to share with you my love for this community, and I am ecstatic to be able to share with ya'll some insight on not only health and beauty, but the lifestyle we get to live!
Join me on my blogging journey, while I walk you through what healthy living inside and out means to me, and how you can incorporate it into your daily life
in the Nicola Valley too. Lets do this!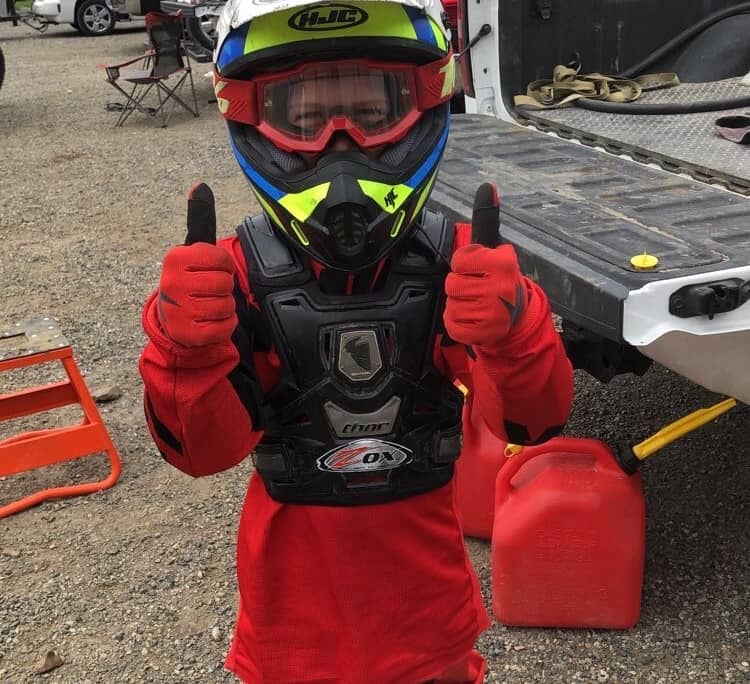 My son Ryder  getting ready to dirt bike in Merritt BC
Living in Merritt BC Canada
Growing up in the Nicola Valley
https://experiencenicolavalley.com/wp-content/uploads/2019/10/living-in-merritt-bc-banner.jpg
372
750
House Member
https://experiencenicolavalley.com/wp-content/uploads/2018/05/merrit-nicola-logo-01-300x254.png
House Member
2019-10-27 23:45:51
2020-07-14 19:09:34
Living in Merritt BC Canada – Meet Jenn Johnson