Lower Nicola Courtesy Corner – Merritt BC Grocery Store

Courtesy Corner Supermarket
Lower Nicola Merritt BC Grocery Store
"We don't need to go into town as much."
Lower Nicola has a Merritt BC grocery store called Courtesy Corner. The mini supermarket is a family owned business located just outside Merritt BC Canada on Hwy 8 towards Spencer's Bridge.  The Merritt BC grocery store offers a large selection of products that are priced comparably well with other big chain grocery stores.
But what everyone seems to want to talk about is how they are always treated with respect, and greeted with politeness by the proud owners of Courtesy Corner, Shamba Singh Bhown and wife Shreya Bhown.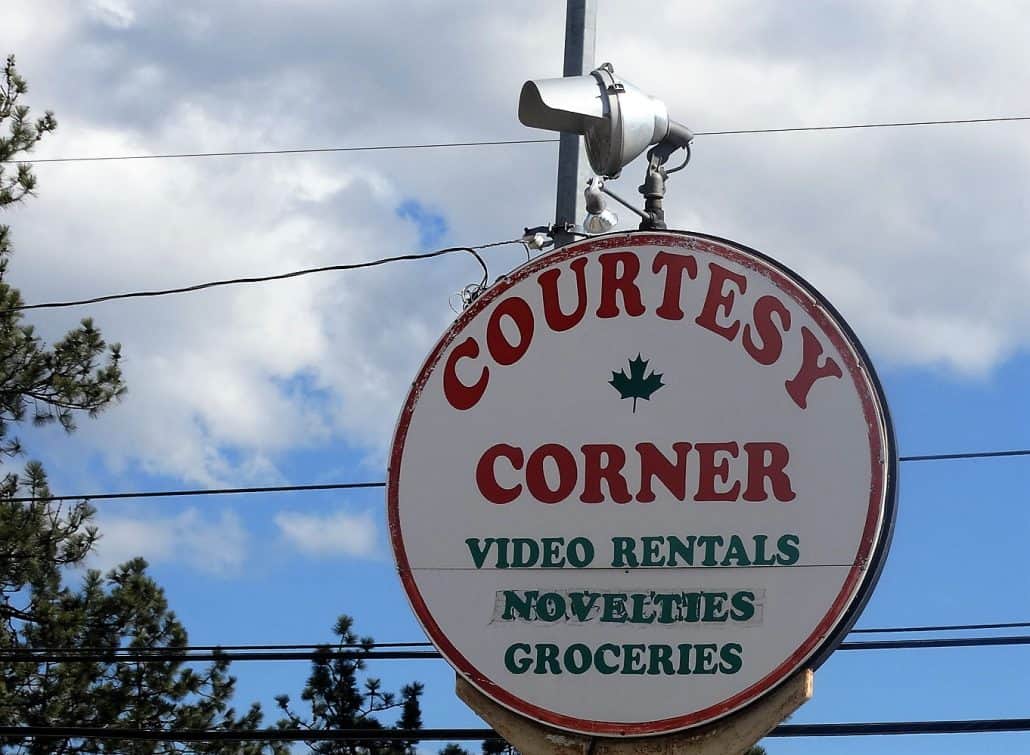 Courtesy Corner Family Owned Grocery Store
Meet The Owners  Shamba Singh Bhown With His Wife Shreya Bhown,
I had the opportunity to meet Shamba and his wife Shreya while making a quick stop to buy a lottery ticket on Saturday March 29, 2019. And to my surprise they were having a customer appreciation day. Best yet, there was a  Lotto Max rep "Kyleen Horodyski" on site handing out free giveaways along with cake and balloons.  Sweet! I was greeted by the owners with free Samosas. 
Time To Merritt Blog 
I  took the opportunity to ask the Bhown's if they have ever heard of Experience Nicola Valley Bloggers? My story telling side (my blogger within me) came out and explained to them what was happening online and within the Nicola Valley. They quickly agreed that it was a good idea for me to  write a blog about their business!
Experience Nicola Valley Interview
Type of Merritt BC business – Corner Store/ Supermarket.
(Q1) What made you come to Merritt BC Canada and purchase this particular business?
Shamba "I knew that we would do a lot better here. With its great location, beautiful area, friendly community. Right away we were welcomed by everyone."
(Q2) How long have you been in this type of business?
Shamba "Many years, I have a lot of experience and through the years have been able to connect with reliable wholesalers along with brands I stand behind."

(Q3) Can u give me an example?
Shamba "Organic Natural Drinks, along with Saunders Family Farm."
(Q4) Are there advantages to owning a Merritt BC business here in the Nicola Valley?
Shamba "Many advantages. It is very community based, loyal customers, situated on a busy Highway that is well travelled by tourists, as well as, we have other small communities nearby that rely on having a grocery store nearby that supplies products at comparable prices along with a large selection."
(Q5) What future plans do you have for your store?
Shamba "We will be putting in two gas pumps, as well as, start selling propane. Soon after we hope to obtain a permit so we are able to sell fishing & hunting licenses too."
(Q6) Why do your customers keep coming back?
Shamba "We work hard to model our business to what people expect. Honesty, quality, selection, comparable prices, listening to what customers want."
(Q7) Can you tell me an example of going above & beyond for your clientele?
Shamba "Last year we purchased the store in April, and within a couple of weeks the river flooded washing out the bridge. It made it almost impossible for many people to get into Merritt. After a few days our supplies were running out, so I drove to Kamloops to stock up on merchandise, making sure we could supply all the necessities for the community. Furthermore, I also drove to the lower mainland to purchase goods and stock up."
The Store With The "Winning Touch"
Amazingly not once but twice,  Courtesy Corner has sold  a winning lottery ticket to 3 of their frequent customers. Making them instant millionaires and "Living The Dream".  The last 25 million Lotto Max ticket was sold recently.  It was a ticket sold by asking the customer if he wanted buy a ticket for that nights Lotto Max draw.  Talk about upselling! 
Products You Can Find At Courtesy Corner
Courtesy Corner Supermarket offers such a wide range of merchandise and household provisions that makes it a "one-stop-shopping" grocery store. 
Courtesy Corner is well known in the region for having comparable prices, with a wide range of provisions. Everything from office staples to vehicle products. 
Beauty Products For Him & Her
Impressive selection of beauty products comparable to the larger box stores.
Awesome Selection Of Ice Cream For Every Sweet Tooth For "Those Hot Summer Days"
 Fresh Produce Or Planting A Garden 
vegetables and fruits are fresh and a great variety is available. Along with garden seeds they also have spice & seasoning.
Merritt BC Fishing And Hunting In The Nicola Valley
Vehicle Products
With its own section, vehicle owners will be pleased to see the selection of essentials needed for their ride.
Prepaid Cards Available & Rapid Chargers
Testaments From Happy Customers
The customers I talked to couldn't say enough positive things about the owners of this Merritt BC grocery store. They were telling me how impressed with the re-modeling of the inside, as well as, the selection of merchandise available.  Most importantly how gracious and friendly the staff are.
"Love Lower Nicola Courtesy Supermarket! What they have done to it , staff are great, courteous and helpful. amazing selection of products!" Brad & Irene Bennet
In Conclusion
Nicola Courtesy Corner Supermarket. A  family run business that offers a selection of merchandise/provisions that equal any big box store prices.  I was amazed at the selection that was on display.   Above all I dont live in Lower Nicola but I may find myself shopping here more. Experience The Nicola Valley.
"Awesome Store! We don't live in the Lower Nicola, but we love this store" Dorothy & Helen Clarke.
Bus Stop 
There is a bus stop located on Aberdeen Rd. in Lower Nicola Valley. The bus stop is only a few steps from the store. 
There are public bathrooms. Video surveillance on site inside and outside.
Courtesy Corner Contact List
Phone Number (250) 378-9457,
407 hwy 8 w
Lower Nicola, British Columbia 
Outside Lower Nicola Area, Dial +1 2503789457. 
Hours 6:00 AM – 10:00 PM Mondays – Saturday
Sundays 7:00 AM – 10:00 PM
Price Range $$ comparible to larger Supermarkets
407 hwy 8 w (4.92 mi)
Facebook Page: Courtesy Corner Lower Nicola
Lower Nicola BC Canada Corner Store – Merritt BC Business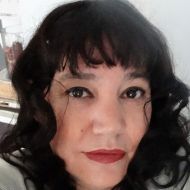 Latest posts by Tania Stewart
(see all)
https://experiencenicolavalley.com/wp-content/uploads/2019/04/courtnew1.jpg
1080
1195
Tania Stewart
https://experiencenicolavalley.com/wp-content/uploads/2018/05/merrit-nicola-logo-01-300x254.png
Tania Stewart
2019-06-23 14:00:50
2020-11-11 21:49:12
Lower Nicola Courtesy Corner – Merritt BC Grocery Store