Merle Haggard – Merritt Mural Song Writer and Singer
Merritt Murals in the Nicola Valley

Merle Haggard Country Music Artist & Musician 
"I'm just writin' about my little ol' love affair," Merle Haggard.
Merritt Mural Digital Walking Tour with the Legendary Merle Haggard. Merle was well known for his rough edge sound. It was a new sound which caught the attention of the executives in Nashville. Complimented by the unique sound of his steel guitar his vocal style of music more than words got plenty of attention from the country music industry. This was apparent when Merle Haggard rocked the stage at the Merritt Country Music Fest in Merritt BC Canada in 2003 (now the Rockin' River Country Music Festival).
A Country Music Merritt Mural Icon
Lets be clear here… Merle Haggard remains, to this day, one of the best-known and most covered artists in country music history. Secondly, his influence on country music has earned him a spot on a Merritt Mural located in Merritt BC Canada, the Canadian Country Music Capital of Canada.
Most importantly it is a pleasure to meet you! And thank you for the QR download. Pretty cool right! As a result of your download we should really get back to Merle's story. 
Merle Haggard Comes Out Flying
"Momma Tried"  written and recorded by American country music artist Merle Haggard and The Strangers. Released in July 1968 as the first single and title track from the album "Mama Tried". The song became one of the cornerstone songs of his career in which Merle won the Grammy Hall of Fame Award in 1999.
Interesting Facts about Merle Haggard
Firstly Merle Haggard holds the record for most #1 country singles after Conway Twitty.
Between 1963 and the mid 80's,  hardly a year went by that Merle didn't produce a single hit.
38 No 1 hits, 250 original songs, nearly 70 albums.
Known to be called the "Poet Laureate" of the hard hats. Merle was made for cowboy hats!
Most Recognized Merle Haggard Country Music Songs 
In short Merle Haggard was widely known for these songs…  
"Okie from Muskogee"
"Mama Tried"
"Today I Started Loving You Again"
"I'm a Lonesome Fugitive"
"The Frighten Side of  Me"
"Someday We'll Look Back" (1971)
"If We Make It Through December" (1974)
"A Working Man Can't Get Nowhere Today" (1977)

Interesting Facts About Merle Haggard
"The Hag" was his nickname.
Johnny Cash made his legendary 1959 performance at San Quentin Prison resulting in Merle having front row seats.
A duet with Clint Eastwood "Bar Room Buddies" released April 1980.
Ronald Reagan governor of California 1972 officially pardoned Merle.
Four out of 6 of children are gifted country singers who inherited their fathers natural talent. Ben Haggard being one of the most recognized.
Older brother Lowell gave Merle his first used guitar. Merle taught himself to play.
In the beginning Merle worked during the day and played  guitar at the local bars at night.
Merle Haggard [Platinum Disc] (2007).
Haggard's signature song and his most controversial recording, "Okie from Muskogee".
Elected into the Songwriters' Hall of Fame in 1977.
In 1994,  an induction into the Country Music Hall of Fame.
To see all his awards you can go to "Academy of Country Music" and "Country Music Association"

Merle Ronald Haggard –  April 6,1937 – April 6,2016
Merle's Early Life Of Crime
Born during the great depression, the youngest son of three, Merle grew up in a converted railroad box as a home.  With the death of his father in 1945,  Merle developed into a rebellious child committing a number of minor offenses as a teen. Truancy and passing phony checks  subsequently landed him in a juvenile detention centre. Life started on the wrong foot. 
Then came married life. Suffering from financial issues, Merle attempted to rob a roadhouse bar resulting in a jail sentence in San Quentin prison in 1958 at the age of 20. There is a story that Merle, at one time,  was conspiring with a fellow inmate named "Rabbit" to stage a prison break. Fortunately Merle backed out. He soon found out later that Rabbit was sentenced to death after killing a police officer during his escape. Rabbit inspired Merle to make changes in his life. 
"We need to have music that contributes to the well-being of the spirit. Music that cradles people's lives and makes things a little easier. That's what I try to do, and what I want to do. You don't want to close the door on hope," Merle Haggard.
Later In Life – Times Are A Changing For Merle
After his release from San Quentin State Prison in 1960, Merle returned to Bakersfield, where he sang and played guitar in the honky-tonks of "Beer Can Hill,"  the city's country music scene.  In 1962, he signed with a small label called Tally Records, for whom he recorded five songs, including his debut single "Sing a Sad Song," which rose to No. 19 on the country charts.
Motivation Behind Country Music Lyrics
Resulting from his life experiences Merle told his story with song and music. Often described as an intense dedicated artist who wrote and performed traditional country songs. 
"I've never been a guy that can do what people told me…. It's always been my nature to fight the system." Merle Haggard.
Merritt BC Canada Murals
The Merritt Mural Project started in 2005. The Merritt BC Murals were part of a successful program called, the "Merritt Youth Mural Project". A project designed for working with local young artists and " youth at risk". Muralist Michelle Loughery painted this Merritt Mural.
In Conclusion
After being diagnosed with lung cancer in 1998, Merle underwent surgery to remove the tumor. Reflecting on the situation, he referred to it as "the greatest test of my fortitude." However,  following a speedy recovery, Haggard returned to touring and writing songs.
Sadly on April 6,2016 Haggard passed away at his Northern California Ranch. It is reported by family and friends Merle had stated that he would  die on his 79th birthday. 
Get more Merle on his website.
Merritt Murals and Downtown Walking Tour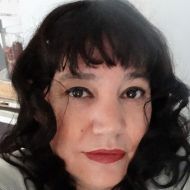 Latest posts by Tania Stewart
(see all)
https://experiencenicolavalley.com/wp-content/uploads/2019/05/merle-haggardt-banner2.jpg
752
1500
Tania Stewart
https://experiencenicolavalley.com/wp-content/uploads/2018/05/merrit-nicola-logo-01-300x254.png
Tania Stewart
2019-05-16 04:35:28
2020-11-11 22:02:02
Merle Haggard – Merritt Mural Song Writer and Singer